The Divergences Are Now Appearing!
The loss of the leadership in the banking and financial sector (BKX ETF) is now a major warning signal, which is what is required in order to move the SPX much HIGHER at this time!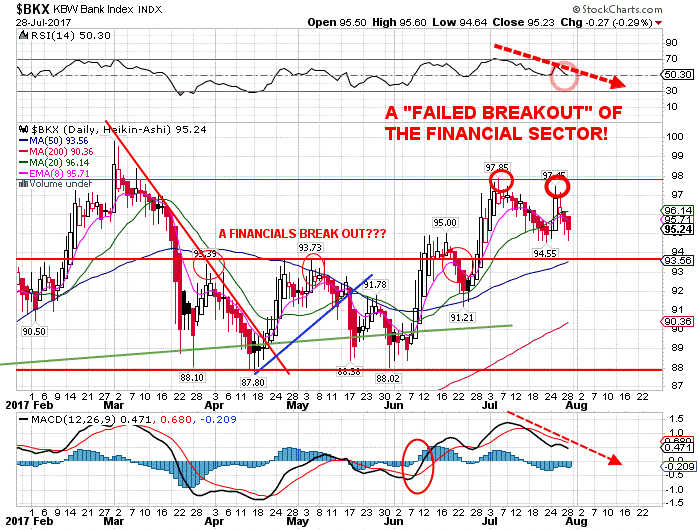 The divergence which is currently being seen between the Dow Industrials and Dow Transportation indexes will be coming into play in the upcoming weeks.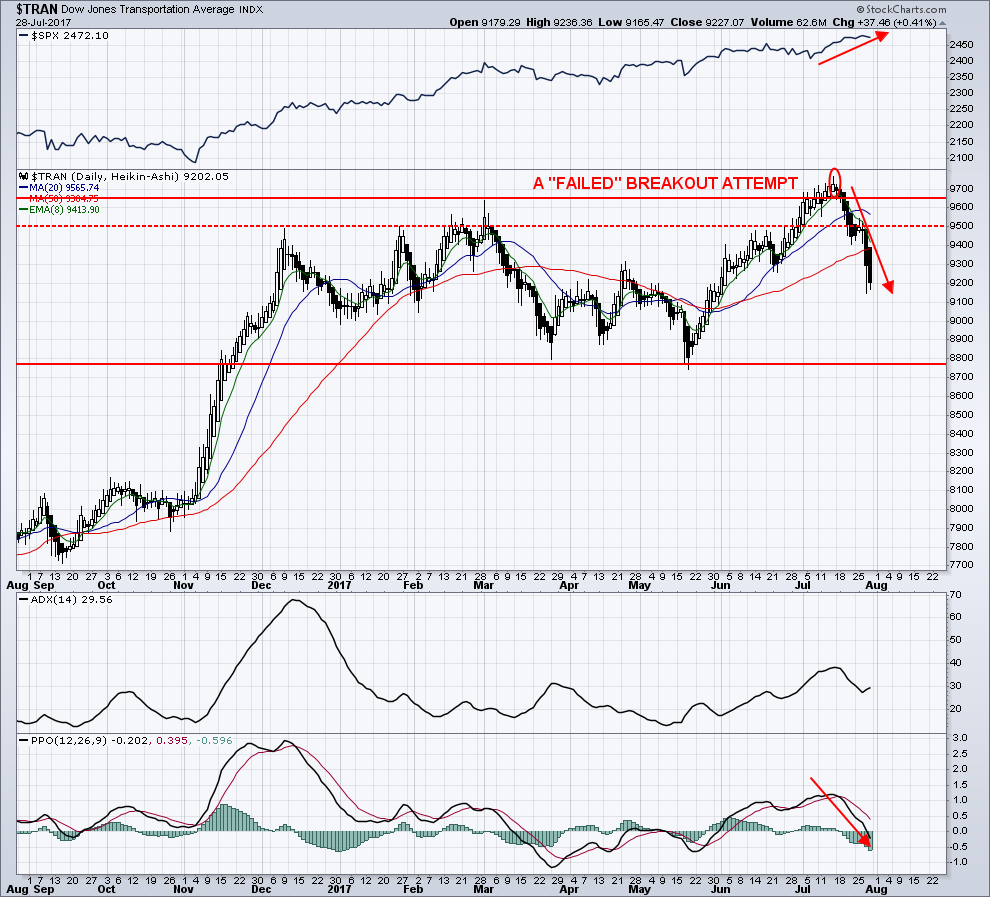 The US dollar has declined to a 52-week low. When stocks have been at a high and the dollar at a low, historically, the SPX showed a positive return within six months to one year, almost without exception.  I see support in the 92.50 area.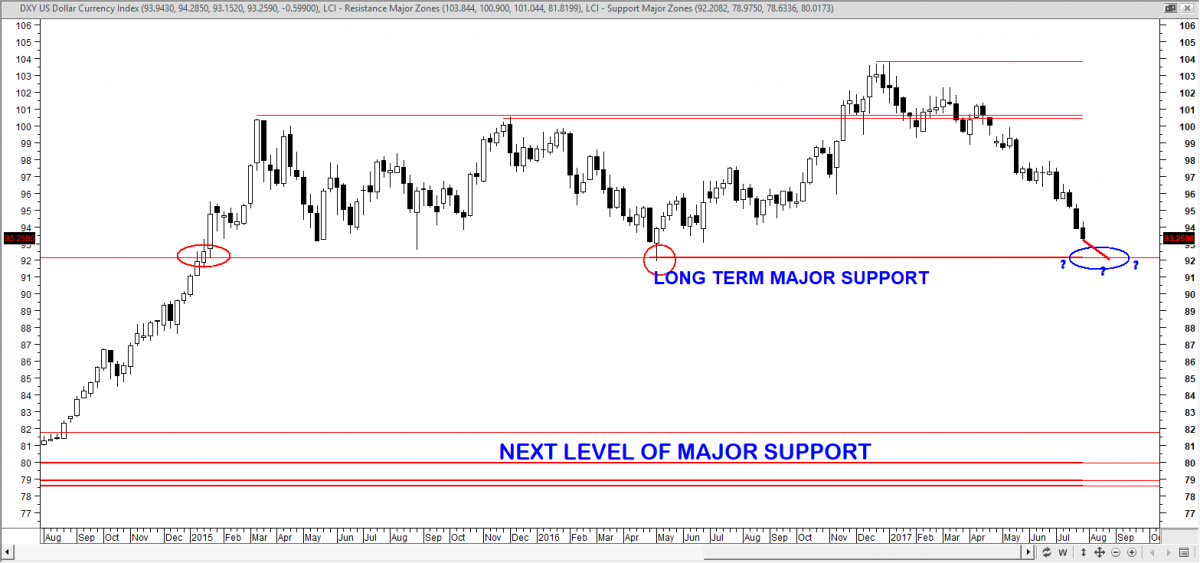 I would expect to see a very quick "oversold" bounce in GLD, then a correction to the 105 to 107 areas as the final "washout bottom" is put into place.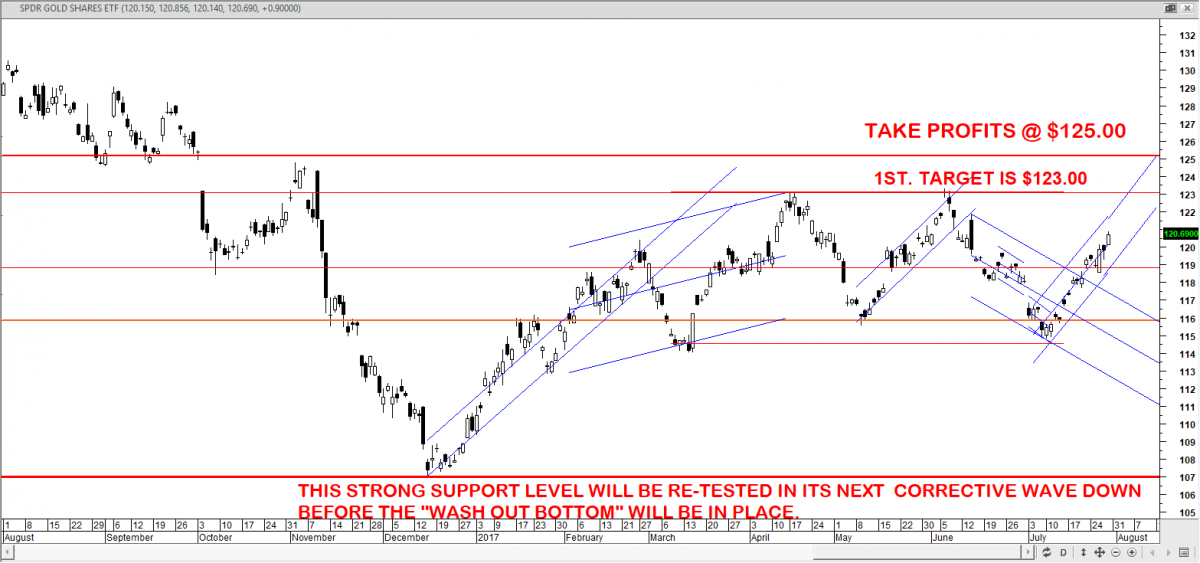 My approach to the markets is to be flexible enough to handle the possibilities of much stronger and weaker sustained trends than what we have seen in our investment lifetimes.
Our portfolio has outperformed the SPY by over 114% this year.  Quite a feat when you consider the SPY is up nearly 9% this year and has almost gone straight up since January 2017.
We like to ask our clients and viewers this question, "isn't it time you invested in your future?".  We would really like to help you achieve greater success and find greater opportunities in the markets, but you have to subscribe for this to happen.
Conclusion
In short, active traders should be defensive over the next few days as we could have one more bout of selling in stocks and a spike in the VIX. I feel the best plays right now will be short metals, short oil, long dollar.
********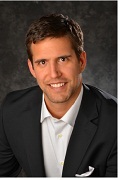 Chris Vermeulen, founder of AlgoTrades Systems., is an internationally recognized market technical analyst and trader. Involved in the markets since 1997. Chris' mission is to help his clients boost their investment performance while reducing market exposure and portfolio volatility. Chris is also the founder of TheGoldAndOilGuy.com, a financial education and investment newsletter service. Chris is responsible for market research and trade alerts for of its newsletter publication. Through years of research, trading and helping thousands of individual investors around the world. He designed an automated algorithmic trading system for the S&P500 index, which solves his client's biggest problem related to investing in the stock market: the ability to profit in both a rising and falling market. He is the author of the popular book "Technical Trading Mastery – 7 Steps To Win With Logic". He has also been featured on the cover of AmalgaTrader Magazine, Futures Magazine, Gold-Eagle, Safe Haven,The Street, Kitco, Financial Sense, Dick Davis Investment Digest and dozens of other financial websites. Chris is a graduate of Seneca College where he specialized in business operations management.
More from Silver Phoenix 500: