Gold, Silver, Oil and the Fear Index Trends
This week may provide some trading opportunities for us if all goes well now that most traders are investors are all giddy about stocks again. Last week we saw money move out of bonds and into stocks and the bullishness vibe in the air reminds of many market peaks just before a 5%+ correction in stocks.
Depending how the SP500 unfolds we may be going long or short equities, long precious metals, long bonds, and our VXX trade may spike in our favor.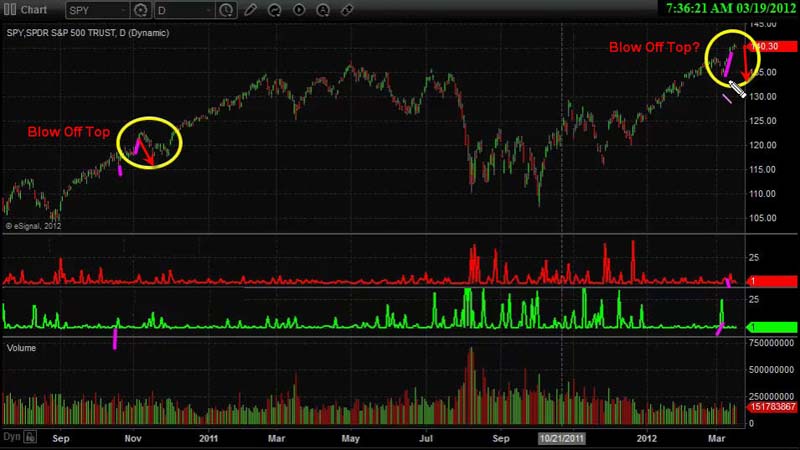 Bonds: After last week's strong move down in bonds as the HERD moved out of bonds and into stocks it may be providing us an opportunity to catch a dip or bounce in the price of bonds. If the stock market sees strong selling this week money will run back into bonds.
Looking at precious metals it looks as though gold, gold miners and silver may still head lower this week. The charts are still bearish and pointing to another multi percent drop in value. Gold will look bullish around $1600, Gold miners (GDX) around $48, and Silver around $30 but we need to see one more wave of strong distribution selling for that to take place.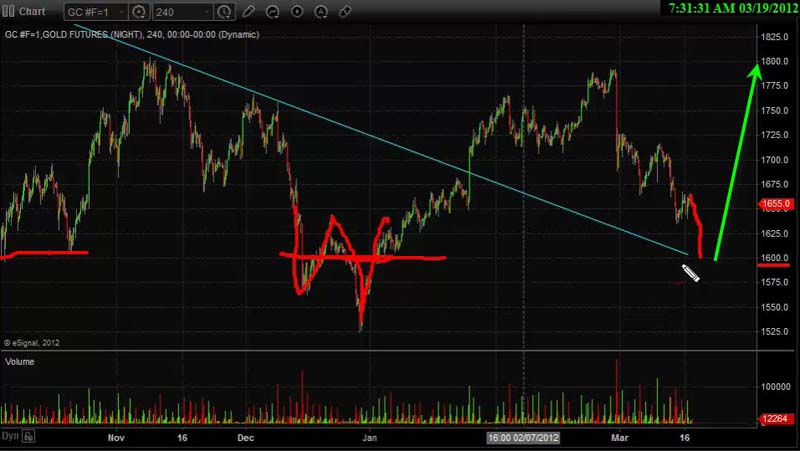 Crude oil has recovered nicely from its 5 wave correction which shook us out of the trade for a profit. I still like the chart for higher prices but with it trading at resistance and a high possibility of sellers stepping back in at this level I am not getting involved here.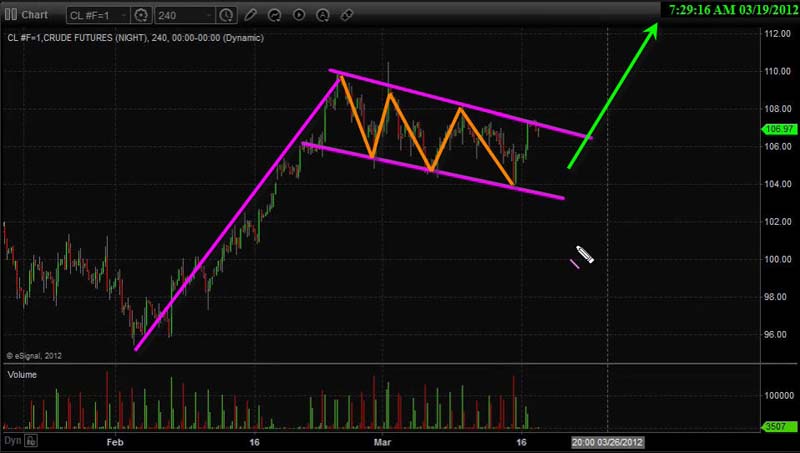 The S&P500 made a new high last night but has run into sellers early this morning taking prices straight back down. The chart in pre-market looks as though we will see lower stock prices later today and with any luck the fear index (VIX) will continue to rise in our favor.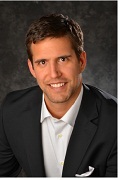 Chris Vermeulen, founder of AlgoTrades Systems., is an internationally recognized market technical analyst and trader. Involved in the markets since 1997. Chris' mission is to help his clients boost their investment performance while reducing market exposure and portfolio volatility. Chris is also the founder of TheGoldAndOilGuy.com, a financial education and investment newsletter service. Chris is responsible for market research and trade alerts for of its newsletter publication. Through years of research, trading and helping thousands of individual investors around the world. He designed an automated algorithmic trading system for the S&P500 index, which solves his client's biggest problem related to investing in the stock market: the ability to profit in both a rising and falling market. He is the author of the popular book "Technical Trading Mastery – 7 Steps To Win With Logic". He has also been featured on the cover of AmalgaTrader Magazine, Futures Magazine, Gold-Eagle, Safe Haven,The Street, Kitco, Financial Sense, Dick Davis Investment Digest and dozens of other financial websites. Chris is a graduate of Seneca College where he specialized in business operations management.
More from Silver Phoenix 500: