Perth Mint Silver Coins Have Second Highest Monthly Demand
The Perth Mint's sales of silver coins and especially Silver Kangaroos surged again in March -- and saw the second highest levels of silver coin demand on record as silver buyers in the western world continue to accumulate silver at what they believe to be depressed silver prices.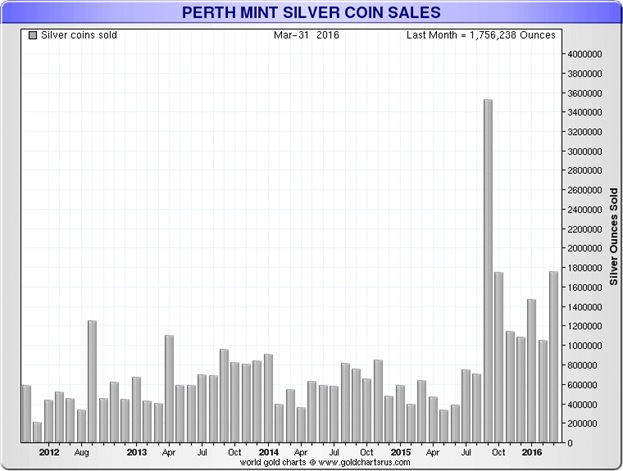 Silver stackers continued to accumulate silver coins and bars and the new silver nugget or kangaroo coins (1 oz and 5 oz) saw very high levels of demand.
To keep up with very robust global demand, The Perth Mint has produced 7.5 million Australian Kangaroo 1oz silver bullion coins since it was released less than 8 months ago.
The first Australian bullion coin to be made from 99.99% pure silver, the iconic release comes with an innovative authentication feature in the form of a micro-laser engraved letter 'A'. Representing exceptional value for money, the coin has attracted attention from investors around the world for whom the press is currently running flat-out according to the Perth Mint themselves.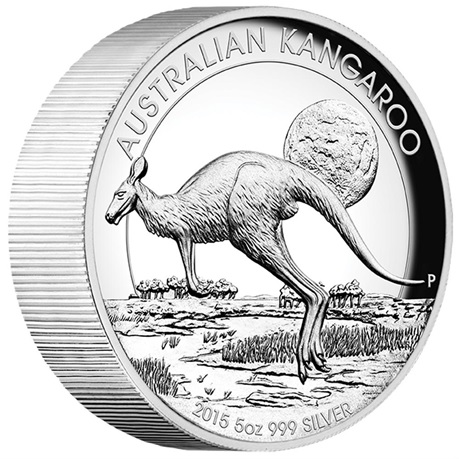 Bullion buyers continue to accumulate and see silver at below $16 per ounce as great value vis a vis gold ($1,225 per ounce), stocks and many other investments. GoldCore can attest to that fact as we are seeing record demand for silver coins (now VAT free) in Ireland, the UK, and EU.
********
Courtesy of http://www.goldcore.com/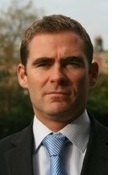 Mark O'Byrne is executive and research director of www.GoldCore.com which he founded in 2003. GoldCore have become one of the leading gold brokers in the world and have over 4,000 clients in over 40 countries and with over $200 million in assets under management and storage.We offer mass affluent, HNW, UHNW and institutional investors including family offices, gold, silver, platinum and palladium bullion in London, Zurich, Singapore, Hong Kong, Dubai and Perth.
More from Silver Phoenix 500: