A Stock Market Dip In The Offing?
Right now, the coming dip could be a little scary, but shouldn't amount to much to around 4%. My guess is the first couple of days next week should see a sharp drop, but a buy the dip mentally and seasonal strength should prevail for now. The astros were ripe for a top around February 27-March 2. We have another even more complex period coming up March 31-April 15.  March 31 could be a top and then another secondary bottom around April 11-12 would be ideal. A sharp drop next week would produce a need for a momentum failure retest by around early/mid April.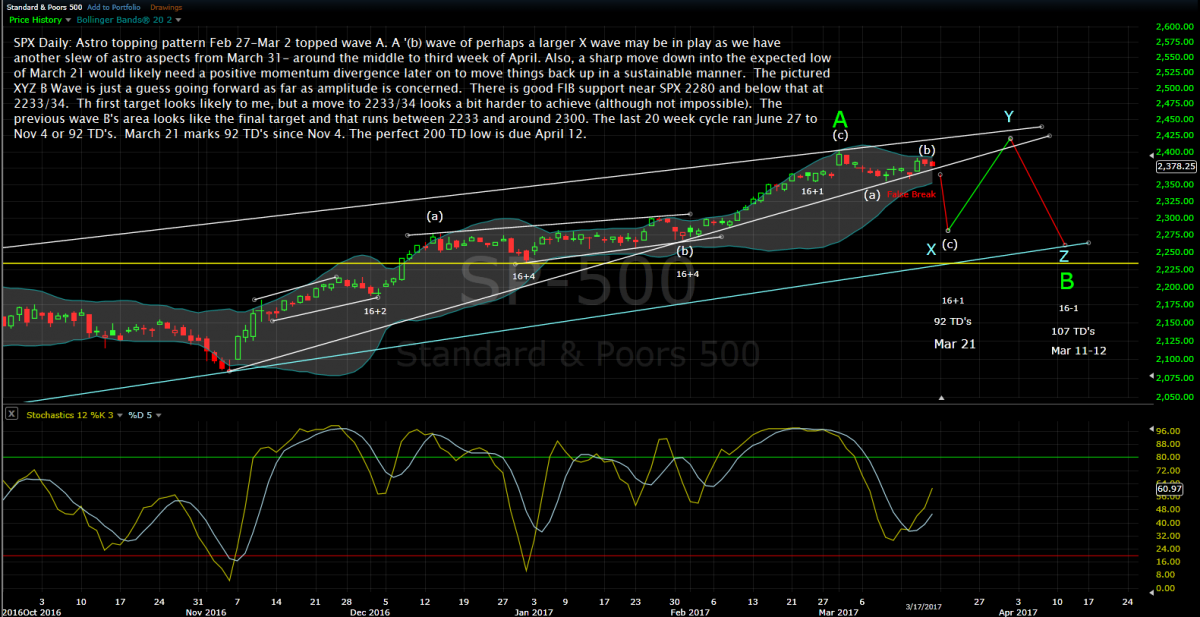 GDX had us watching for a top on Tuesday and buying the dip late in the day (21.27) and early Wednesday.  I had a target for Thursday around 23.42 and we tagged 23.45. My subs made a huge 23%+ on NUGT and even bigger on GDX calls. I am currently neutral on GDX, but bet higher highs are soon around the corner.
The subscription website is http://www.blustarmarkettimer.info
More from Silver Phoenix 500: