Getting Silver From Rice? Really!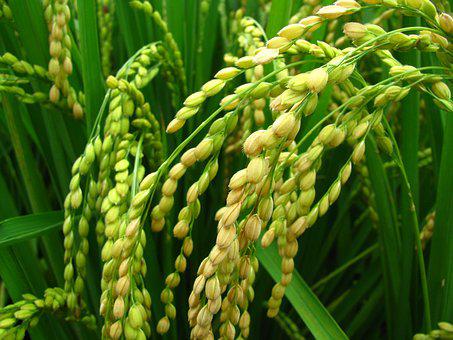 Botanists and farmers have known for centuries that plants and vegetables absorb nutrients and other substances from the soil.
One variety of rice in particular is adept at accumulating naturally occurring silver at high levels, and this phenomenon is causing scientists in India to take notice.
The rice variety known as Garib-sal, originally from West Bengali and still grown there, is capable of collecting 17 milligrams of silver per kilogram of the plant's weight. Even when the soil contained only 0.15 mg per kg, this type of rice was able to accumulate unusually high levels of silver, according to researchers at the Indian Institute of Technology (IIT), Madras. The group tested 505 varieties of rice before claiming that Garib-sal was the most silver absorbent. Nine other rice varieties also were high absorbers of silver, but Garib-sal was the highest.
According to T. Pradeep of IIT's chemistry department the high concentration of silver can be extracted from the plant's bran by traditional polishing methods.
"The rice variety has the ability to accumulate silver about 100 times more than any other rice," adds Pradeep.
He concluded that most rice is sold after milling so the food value remains even if the silver is removed. Pradeep wrote: "We suggest growing this [domesticated crop] as a possible means of agricultural extraction of the noble metal from the rice bran after polishing the grain. A majority of marketed rice in South Asia is sold as polished grain from which the bran is removed. The removed bran from the polished Garib-sal rice may be used for the extraction of silver. Furthermore, we endorse the genius of traditional indigenous medicinal knowledge of the use of this particular silver rice in the treatment of GI infections. Because silver ions are known to be detrimental to pathogenic microbes, the Ag-fortified rice is likely to be a potent curative of GI microbial infections."
The Garib-sal rice variety absorbs more silver from the soil than any other type of rice tested. The highest concentration is in the bran.
Courtesy of https://www.silverinstitute.org/wp-content/uploads/2017/09/SNAug2017.pdf
********  
More from Silver Phoenix 500: