2020 Finally Draws To A Close
It has been a long year. Excruciatingly long. But it's nearly over, so we should take stock of the gains we've seen and begin to look ahead to 2021.
As 2020 began, no one outside of the Chinese Communist Party had heard of a novel new coronavirus that would soon be called Covid-19. The emergence of this virus, and the ensuing pandemic, would be the primary news story and driving force for the global markets in 2020. Expect this to continue in 2021.
However and regardless, as 2020 began, the precious metals were poised to continue their bull markets that began in earnest in November of 2018. The onset of the pandemic only accelerated this bull trend. The continuation of the Covid Crisis in 2021 will add more fuel to the rally, but it won't be the only rationale for driving precious metals prices even higher.
So, back to late 2018...What occurred then that has pushed gold and silver prices higher ever since? Simply put, the final change in Fed policy. For the five years between 2013 and 2018, The Fed was able to support an illusion. And what was that? That all was well. That their balance sheet would be reduced back to pre-2009 levels and that interest rates would soon head back to historical norms, too. The Fed was able to pretend that this was the case until, finally, their beloved "stock market" broke under the pressure of a contracting money supply. Do you recall December 2018? Have you already forgotten? It was so bad that Treasury Secretary Mnuchin had to convene an emergency meeting of The President's Working Group On Financial Markets—AKA "The Plunge Protection Team".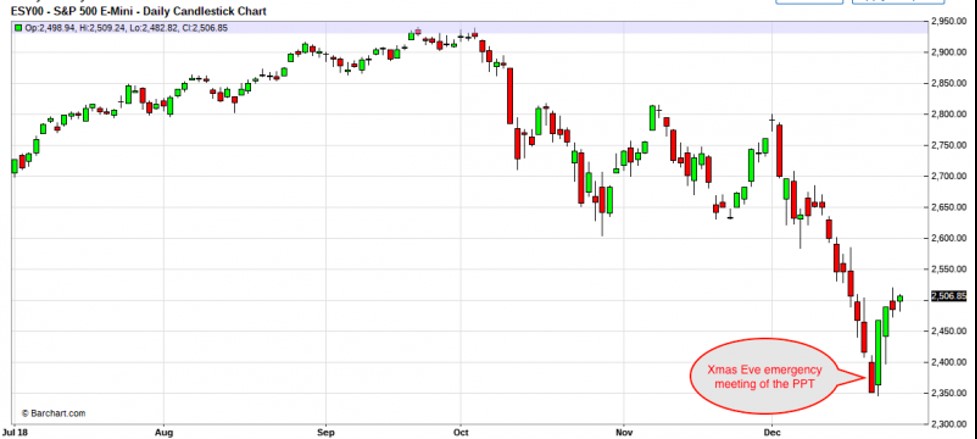 From that moment, everything changed. Bonds began to rally and real interest rates began to fall. The Fed formally announced a reversal of their tightening scheme in June of 2019, and we have had a consistent bull market in the precious metals ever since.
We'll write more about this in our 2021 macrocast that is scheduled to be released in early January. For now, though, let's take stock of what has been another outstanding year for the precious metals.
Recognizing the sea change that occurred in late 2018, our forecast for 2019 was for an upside breakout from the range that had contained the gold price since 2013. This was a pretty lonely branch to sit at the end of...but the forecast was proven correct. Our goal was a gold price between $1480 and $1520, and after a sharp summer rally and autumn consolidation, COMEX gold finished at $1519.95.
We expected the same conditions that drove price in 2019 to continue into 2020 and published a forecast back in early January of $1800 COMEX gold. As you know, price peaked near $2100 last summer and is now near $1860. That's another pretty substantial annual gain and in line with what you'd expect during a bull market. See this chart below courtesy of Ronni Stoeferle and his team at Incrementum AG: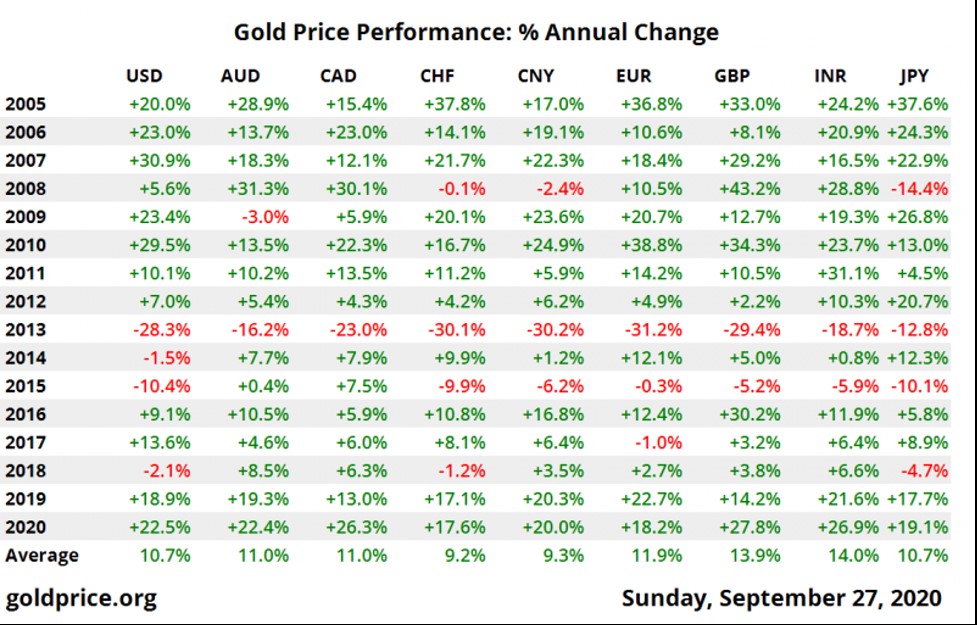 Note that 2019 and 2020 have posted annual gains similar to those seen in the previous bull market of 2005-2011. With macroeconomic forces and Fed policy remaining unchanged in 2021, why not expect another 20%+ year in COMEX gold? In fact, you should expect another good year. Again, we'll get into specific numbers in our macrocast, but new all-time highs should definitely be attained sometime in the first eight months of the year.
And the seasonal numbers suggest that COMEX gold should start the year strong, too, and get the ball rolling to the upside again. As you can see below, COMEX gold is on a seven-year winning streak of green Januarys—with the average gain being 4.84%. If price finishes 2020 near $1900, a continuation of this trend would move price to near $2000 by the end of January 2021. This would no doubt set us up for further gains as 2021 progresses.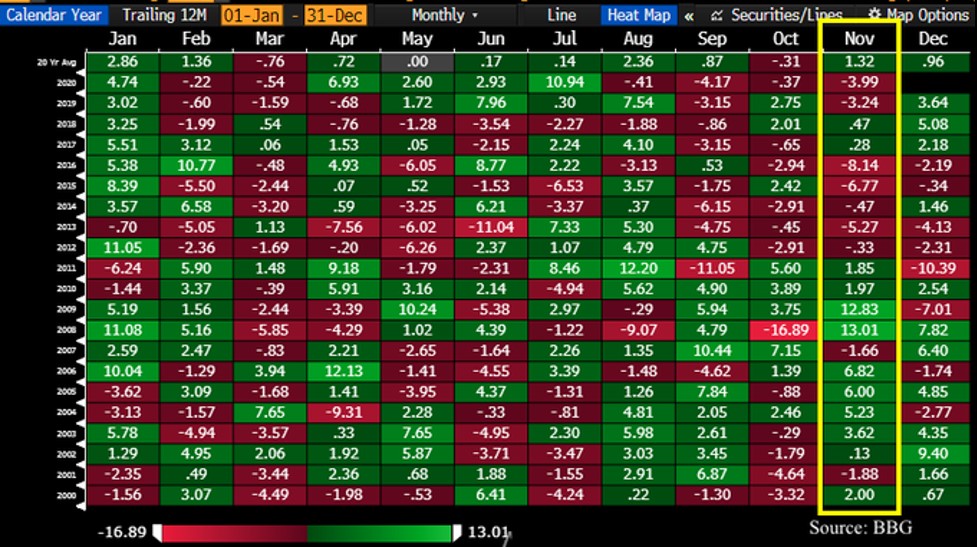 So, as a precious metal investor, do not let your heart be troubled this holiday season. The current consolidation in price is nothing different from what we've seen in past years, and with the macroeconomic situation remaining unabashedly bullish, we should expect another solid year in 2021.
********
More from Silver Phoenix 500