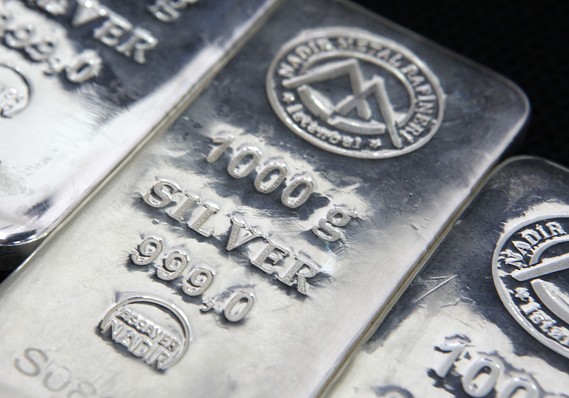 From the panic low of the Coronavirus scare last March when silver bottomed at $11.30 to its inflation-induced peak at $29.82 in August, silver prices rose an incredible 163% during 2020 in less than five months. Yet as this article is going to press the day of the US inauguration, silver is trading just above $25.50 per ounce. In other words, since the August peak, silver has done nothing but fall by 15% over the last five months.
So what is ahead for silver as 2021 gets underway? Was the advance of the first half of 2020 a sign of things to come? Or is silver set to continue declining as it has done since the peak last August?
Silver 2021: First-Half Lower Volatility
Silver is shaping up to have a less-volatile first half of the year than it did in 2020, before a strong continuation advance develops as the second-half of the year approaches. Below we show the spot silver price from 2020 through 2021: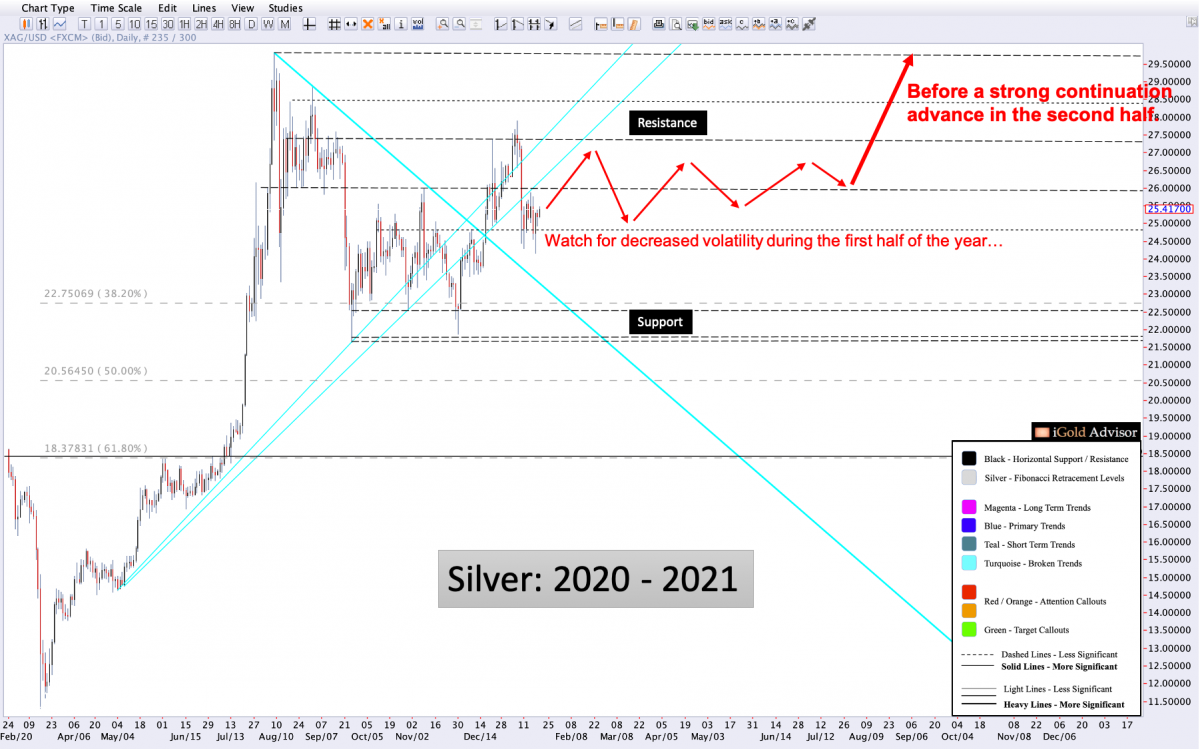 Silver is currently in a trendless state. Note how both the rising trend from April 2020 (turquoise double lines), and the declining trend from the August 2020 peak (turquoise line) have both been broken. The breaking of both a rising and declining trend shows us that neither buyers nor sellers are currently in control of the silver price.
When no active trend exists in a market, we must observe at what other support or resistance levels silver participants are buying and selling.
Note that buyers have shown up on three occasions since September 2020 between $21.65 - $22.55 (black support). This level should continue to see buyers emerge unless proven otherwise.
Note that sellers have shown up on at least six occasions above $27.40 (black resistance). This resistance level should continue to see sellers emerge unless proven otherwise.
In sum, we have...