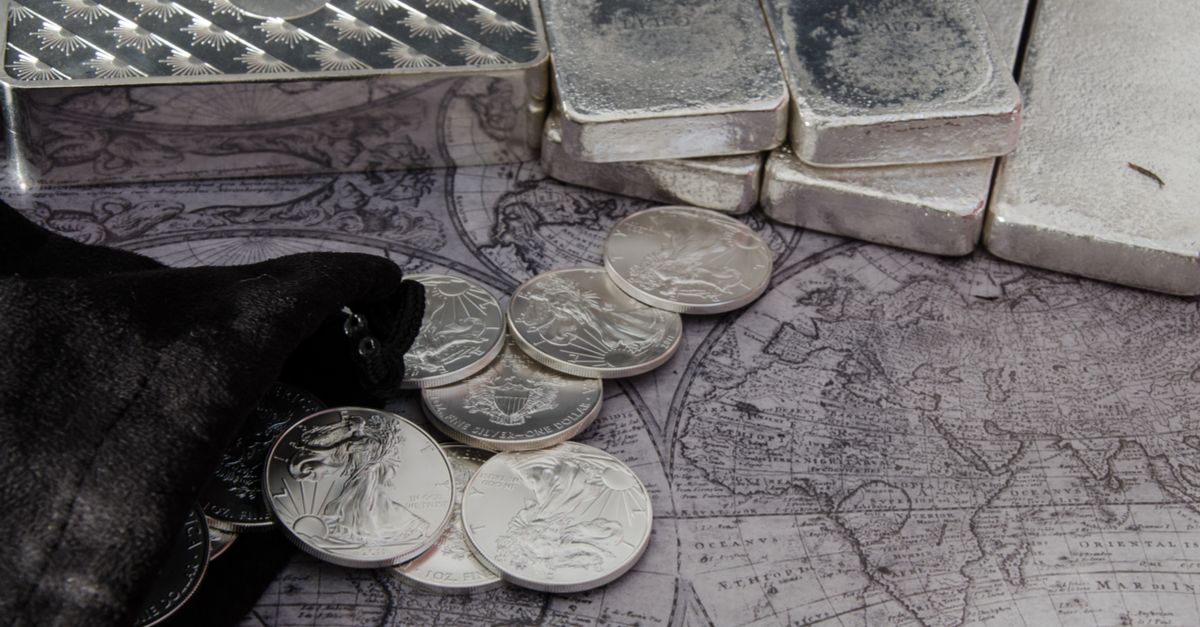 After nearly 7 years of consolidation and mostly sideways trading, the silver price is finally experiencing a powerful breakout. It did not take long after breaking above the psychologically-important $20 level for silver to climb another nearly 50% toward $30 per ounce.
The price of silver has since corrected by 11% to the current price of $26.40, but remains up more than 45% in three weeks. Remarkably, silver is now up more than 125% from the March lows and we see significantly more upside ahead.
How High Can the Silver Price Climb?
The last major bull cycle propelled the silver price 12.5x higher from lows around $4 to roughly $50 per ounce. If we use the late 2015 bottom as a starting point and project the same magnitude of gain, silver is forecast to hit $169 by the end of 2025.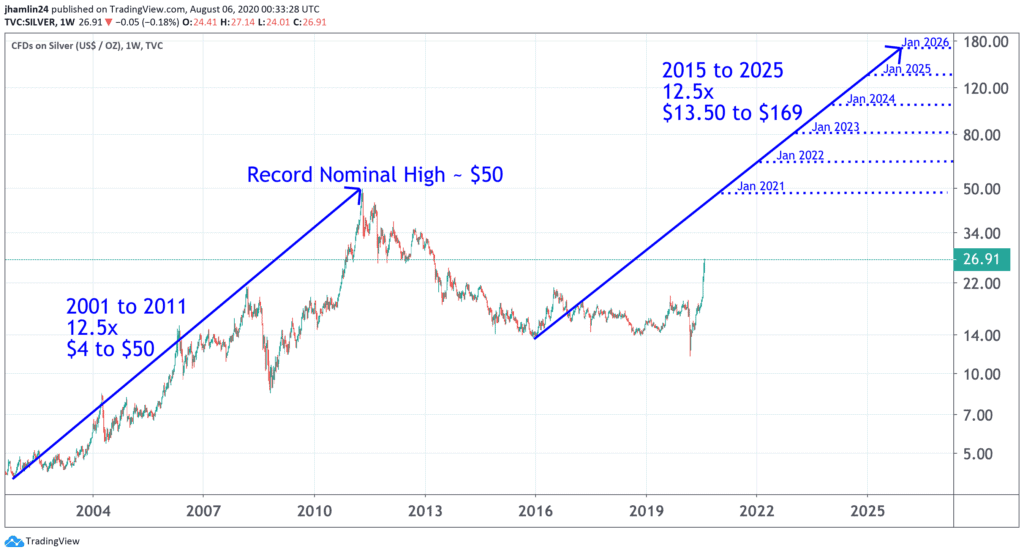 We forecast the silver price will climb toward $50 by the start of 2021, $80 by the start of 2023 and climb above $100 by January of 2024 en route to a new inflation-adjusted high above $169 by the start of 2026.
This is based on an analysis of past silver bull markets. But these estimates may prove too conservative. Silver is liked a coiled spring that has been held down for nearly a decade and is finally set free to rise. Some analysts believe JP Morgan, historically one of the largest paper shorts in the silver market, may have finally exited this trade and stepped aside.
But the larger driver of silver's gains is no doubt the trillions in new money (debt) created by central banks in the past four months. Globally the estimated stimulus thrown at keeping markets afloat during the pandemic is approaching $10 trillion. This is an unprecedented amount that is multiples of the stimulus efforts put in place following the financial crisis of 2008/09.
The staggering thing is that our central bank saviors are just getting started, with a second multi-trillion stimulus effort underway in the United States and EU leaders striking a $2 trillion deal to rebuild Europe's economy...