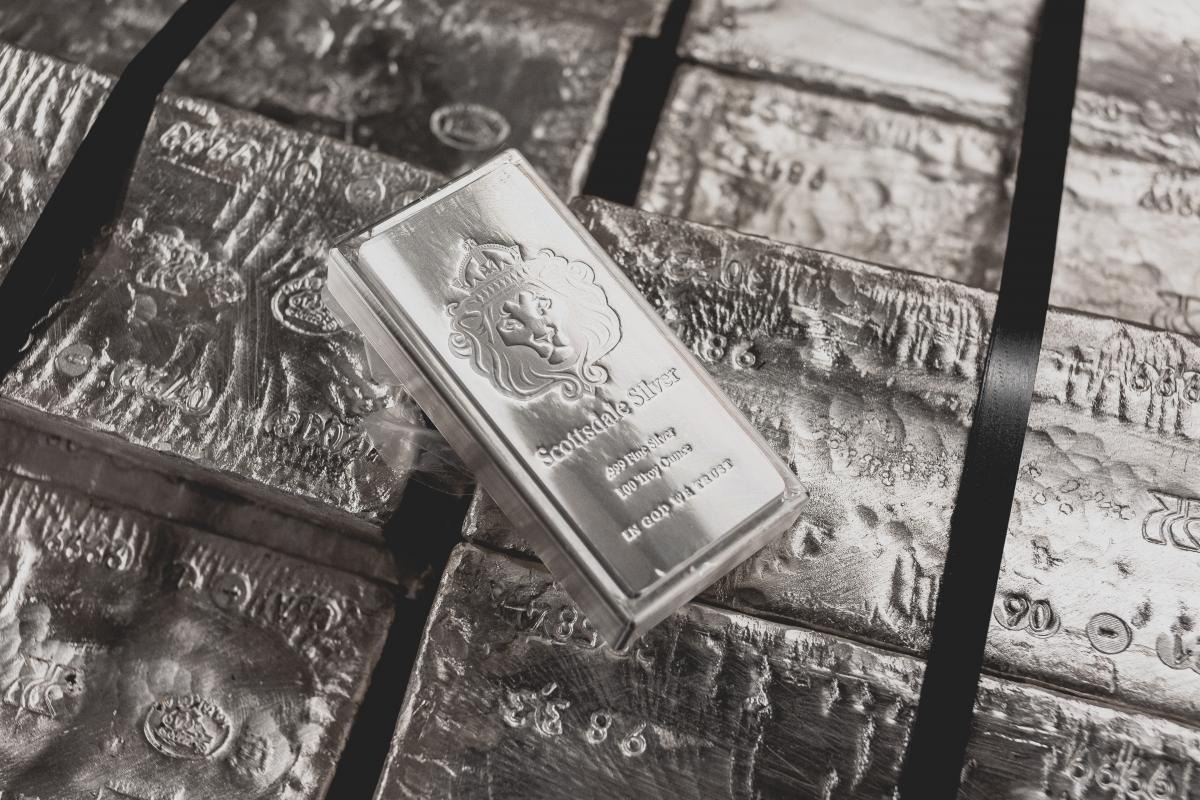 Silver's recent upward move was most likely just a corrective upswing. What usually happens after such adjustments are completed?
Prices tumble.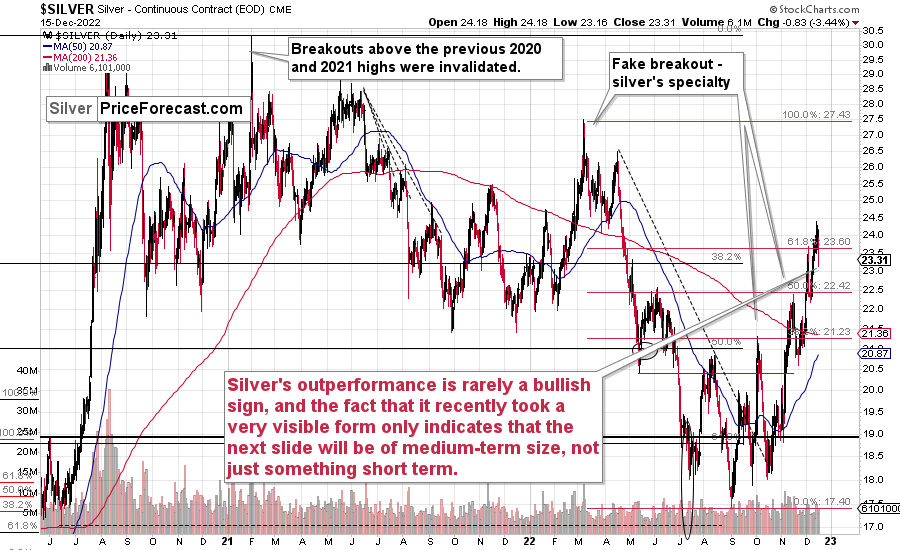 As I emphasized many times before, silver's outperformance is rarely a bullish sign, and the fact that it recently took a very visible form only indicates that the next slide will be of medium-term size, not just something short term.
Why would silver's outperformance be a bearish sign at all? 
First of all, because the history shows that it worked numerous times. 
Second, the silver market is much smaller, and it's much popular with individual investors / investment public. The institutions simply can't buy a lot of silver without moving the market, so they are not that interested in it – besides, it hasn't performed well in the past decade. Individual investors, however, can usually freely enter the silver market, and due to multiple reasons, they often do.
The thing is that the investment public is often the last to the party – individual investors often buy close to tops, and they sell close to bottoms. 
And you can see this in the price movement – silver soars relative to gold close to tops in their prices.
In other news, silver just invalidated its temporary breakout above the 61.8% Fibonacci retracement.
Yes, that's a retracement that's higher than the analogous ones in stocks, gold, crude oil, and mining stocks, and… This is yet another confirmation of silver's short-term strength.
Once again – it's not something bullish, but very likely something bearish.
This means that the recent sizable rally is nothing more than a – sizable, but still –...