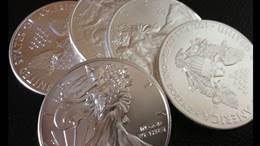 Silver has definitely been in the spotlight lately, namely due to the incredible #silversqueeze rally. But as of right now, there is one detail that's pointing to silver's next movement.
Gold moved higher yesterday (Feb. 23) and so did the rest of the precious metals sector. But as you will see below, this didn't really change anything. And there's one detail that actually perfectly fits this kind of movement. Let's take look at the charts, starting with the key one – and no, it's not the one featuring gold.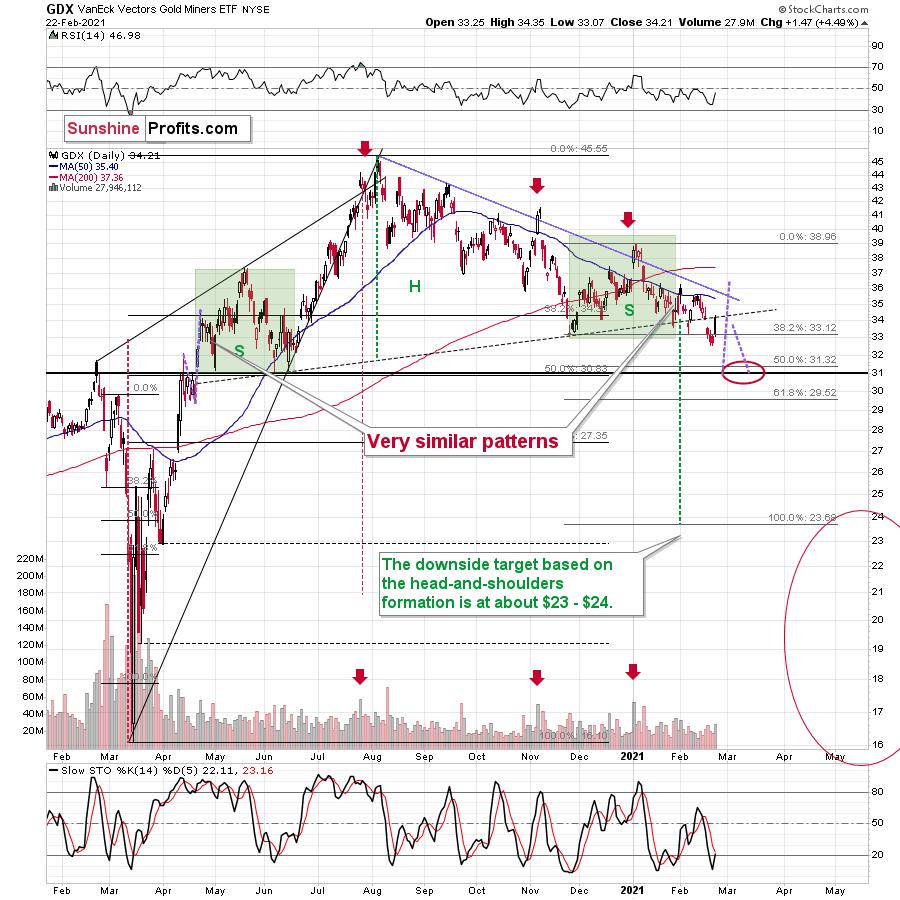 Figure 1
Despite yesterday's (quite sharp for a daily move) upswing, the breakdown below the neck level of the broad head-and-shoulders remains intact. It wasn't invalidated. Consequently, all its bearish implications remain up-to-date.
Having said that, let's move to the detail that actually fits what happened yesterday (and so far today). Namely, silver is going through a triangle-vertex-based reversal at the moment.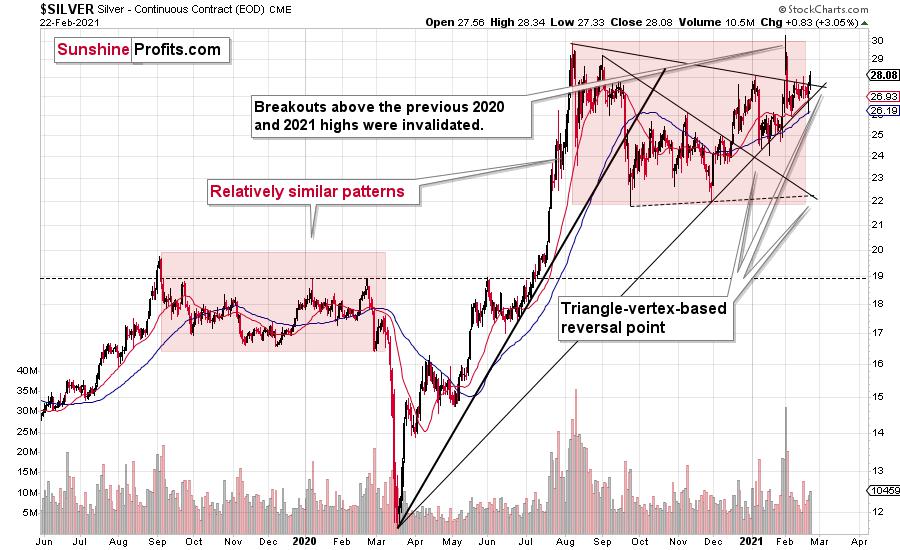 Figure 2
Indeed, after moving slightly above yesterday's intraday high in today's overnight trading, silver moved back down. The move lower is not yet super significant, but given the reversal point, it could just be the beginning. Remember the triangle-vertex-based reversal at the beginning of the year? Back then, practically nobody wanted to believe that silver and the precious metals market was topping at that time. It was the truth, though. Gold and mining stocks were never higher since that time and the same thing would have most likely happened to silver if it wasn't the #silversqueeze popularity that gave it its most recent boost...