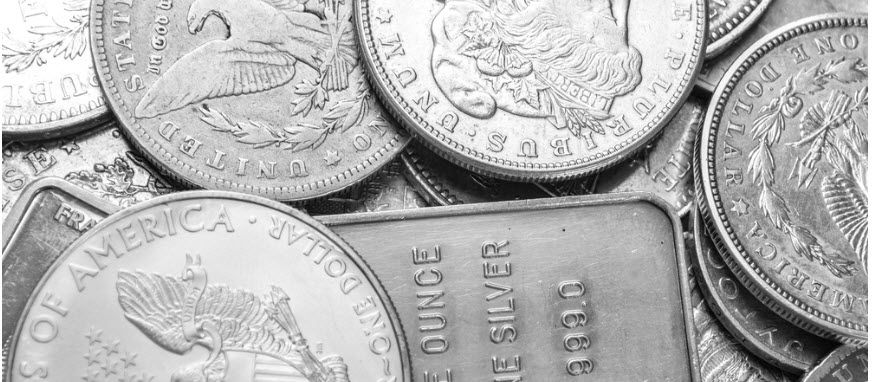 Silver prices rose nearly 163% from its Coronavirus-panic lows of $11.30 to its peak on August 6 of $29.82. However, following that incredible rise, silver has since fallen dramatically: from its August 6 peak down to its September 23 low of $21.64 is a drop of nearly 28% in just six weeks. As this article is going to press, the precious metal is trading in the middle region of that range at $24.50.
What is ahead for silver? Is this sell-off over, or is there more downside to come?
Our analysis suggests that silver is within the midst of a wide and volatile consolidation that will resolve upward within the next several months. Keep reading to learn why we expect silver to move above $30 per ounce into 2021.
Silver Investors: Keep One Eye on Gold
As precious metals investors, we have a unique benefit in our analysis toolbox in that we can compare two historic monetary metals to each other: silver and gold. Yes, both metals have served as stores of value for the last 5,000 years. And while the focus of this article will be on the silver price forecast, we should use our knowledge of gold in order to increase our understanding of its wilder cousin.
The important point to understand about gold is that it is currently retesting its breakout above its former all-time high resistance zone, which dates back to 2011 – 2012. This resistance zone existed between $1,800 and $1,920 (black). Note that after gold broke out in early 2020 (red callout), it subsequently made a new higher peak than in 2011 ($2,074).
Gold is now coming back into the resistance zone to retest that zone.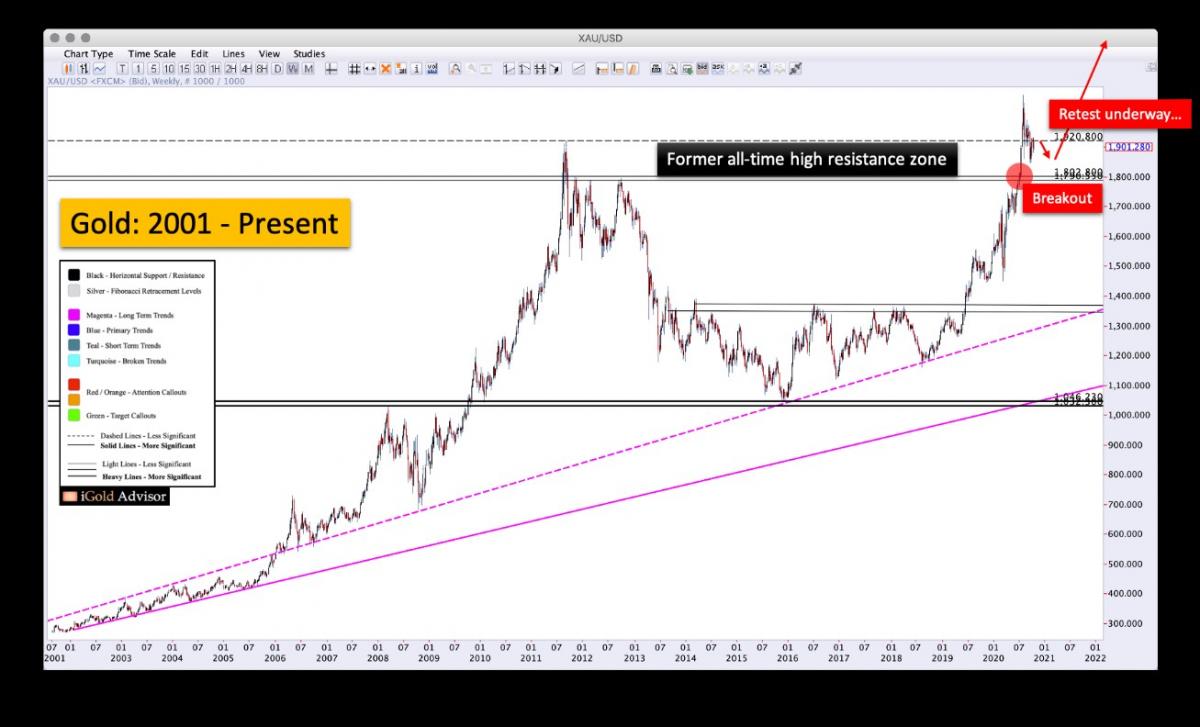 A retest is a process whereby sellers are daring buyers to show up again as they did during a breakout. The general rule in technical analysis is: "Breakouts should be respected until proven otherwise." Thus, we should expect buyers to show up again now that the price is back into the former zone where the breakout first occurred.
This analysis suggests that downside is limited for gold here, as...