Active Trader Update for Gold, Silver & Oil
This has been a volatile week for the market. Equities sold off Wednesday pulling precious metals stocks with it. Crude oil had a small pullback but energy stocks took a beating.
Gold & Silver Short Term Outlook
Precious metals equities pulled back today for a couple reasons in my opinion.
They are currently at resistance and the upper level of the channel
The broad market sold off big today and that put some pressure on PM equities
I expect we will see some type of pullback which could last 1-2 weeks and at that point let's hope precious metals rally higher.
Gold Precious Metal Stocks Index - Daily Active Trading Signals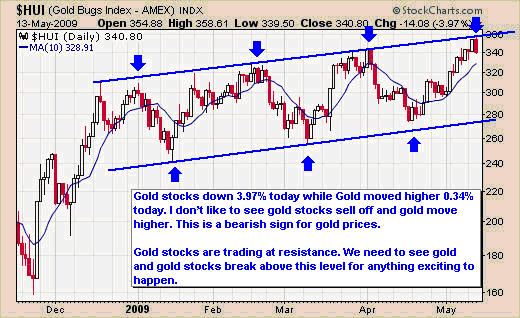 Gold GLD Exchange Traded Fund - Daily Active Trading Signals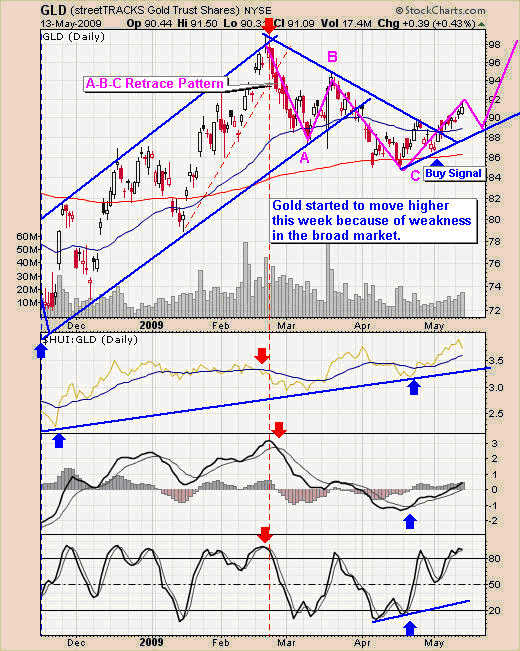 Silver SLV Exchange Trade Fund - Daily Active Trading Signals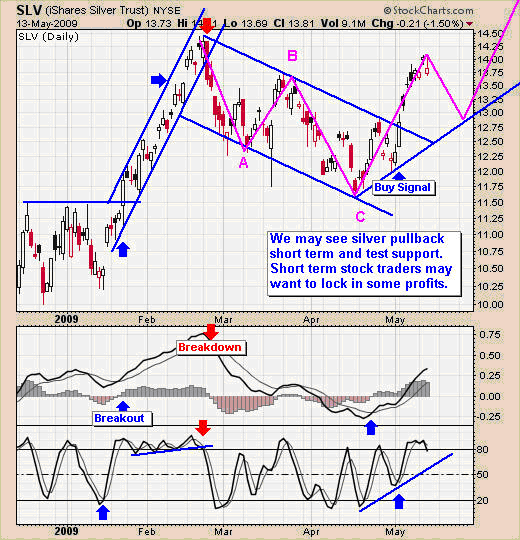 Crude Oil Trading - Short Term Outlook
Energy stocks have performed very well but now look to be extremely over bought with over 90% of energy stocks having a bullish point and figure chart. I expect we will see some type of pullback here which could last 5-20 days depending on the speed of the pause/correction in prices. Looks like energy stocks could easily fall back to the 50% mark on the bullish percent chart.
Energy Bullish Percent Index - Daily Chart
XLE Energy Fund - Active Trading Signals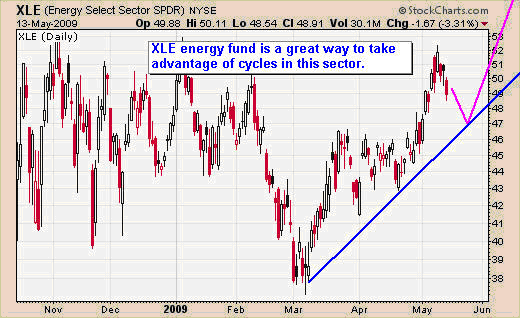 Crude Oil Analysis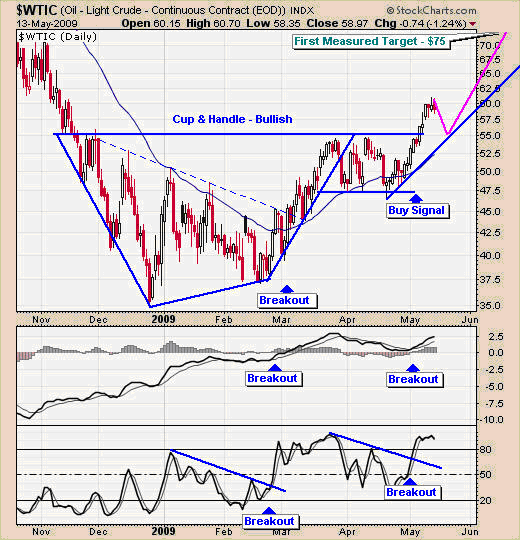 Active Trading Conclusion
Gold and silver in my opinion should be moving higher because the board market is so over bought and looks like it's about to have a sharp correction. Money has been slowly moving into gold and silver the past 2 weeks. If the broad market continues to sell off here we could see gold prices rise nicely and retest the $1000 mark.
We don't really know how bad the economy really is and if this is just a bear market rally then we could be in for some trouble. I don't think this is the case but it's always a good idea know what could happen. If the economy is about to crash it would demand large amounts of money to be pulled from the market and used to fund business and individuals living needs. This means that banks, investment firms and long term investors will start to draw their investments which would include equities, gold, silver, oil etc… pulling all investments down. I don't really like to think about this but I like to know what could happen so that I can take advantage of market moves going both ways (up and down).
That being said it looks like the market is ready for a pause or correction before it's ready to continue the rally. Short term traders should be locking in some profits.
More from Silver Phoenix 500