DSLV Update…The Chartology Of Silver
Today DSLV 3 X short silver etf, is breaking out from a possible bearish falling wedge. I'm going to take an initial position and buy 150 shares at the market at 34.74 with the sell/stop on a daily close below the 50 day ema which is currently at 30.06. ZSL is a 2 X leveraged etf if you don't want all the leverage. DSLV can be pretty volatile so take small bites. A backtest to the top rail would come into play around the 34.15 area for a slightly lower risk entry point.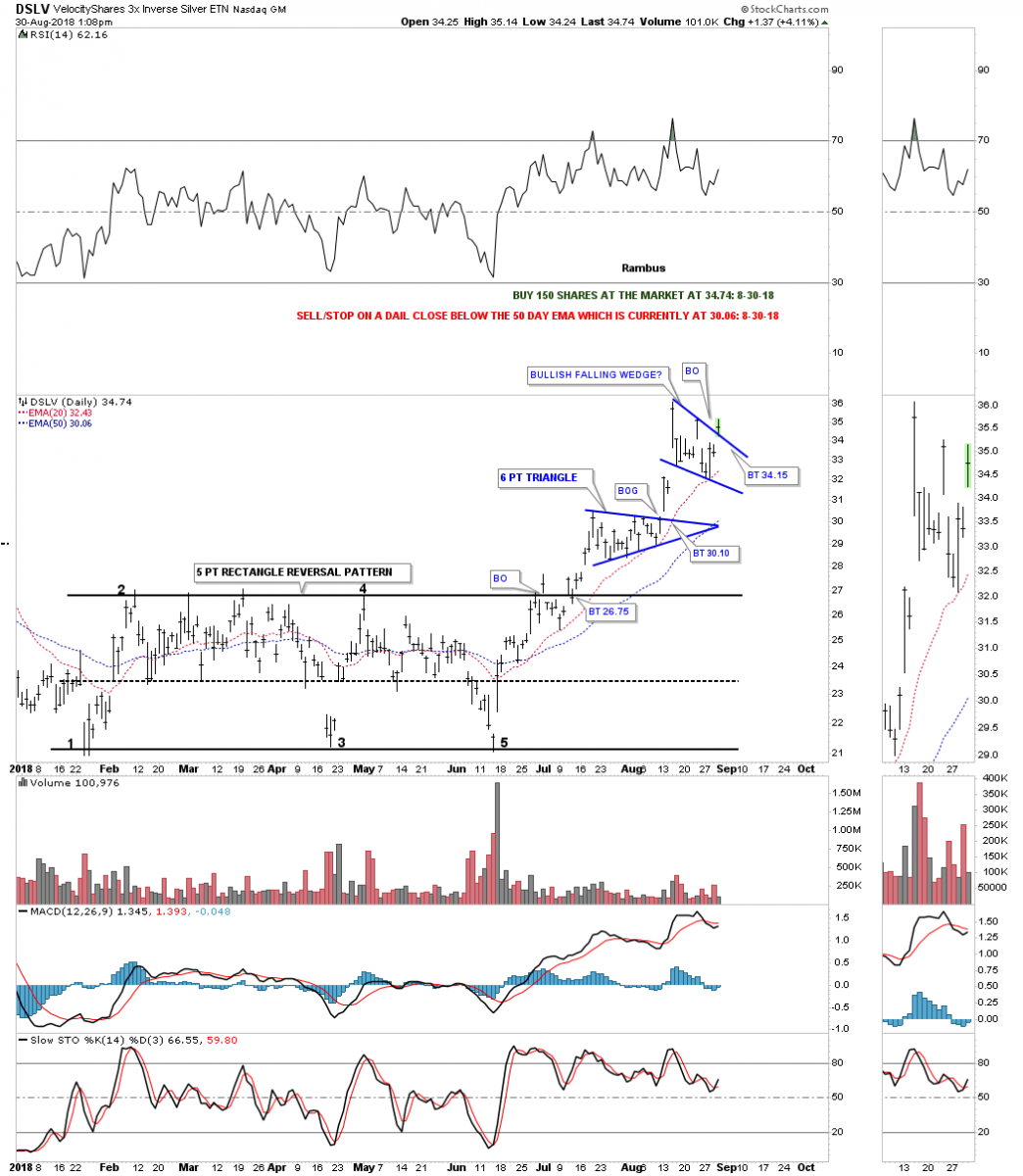 Below is a daily line chart for SLV which shows a possible bear flag forming.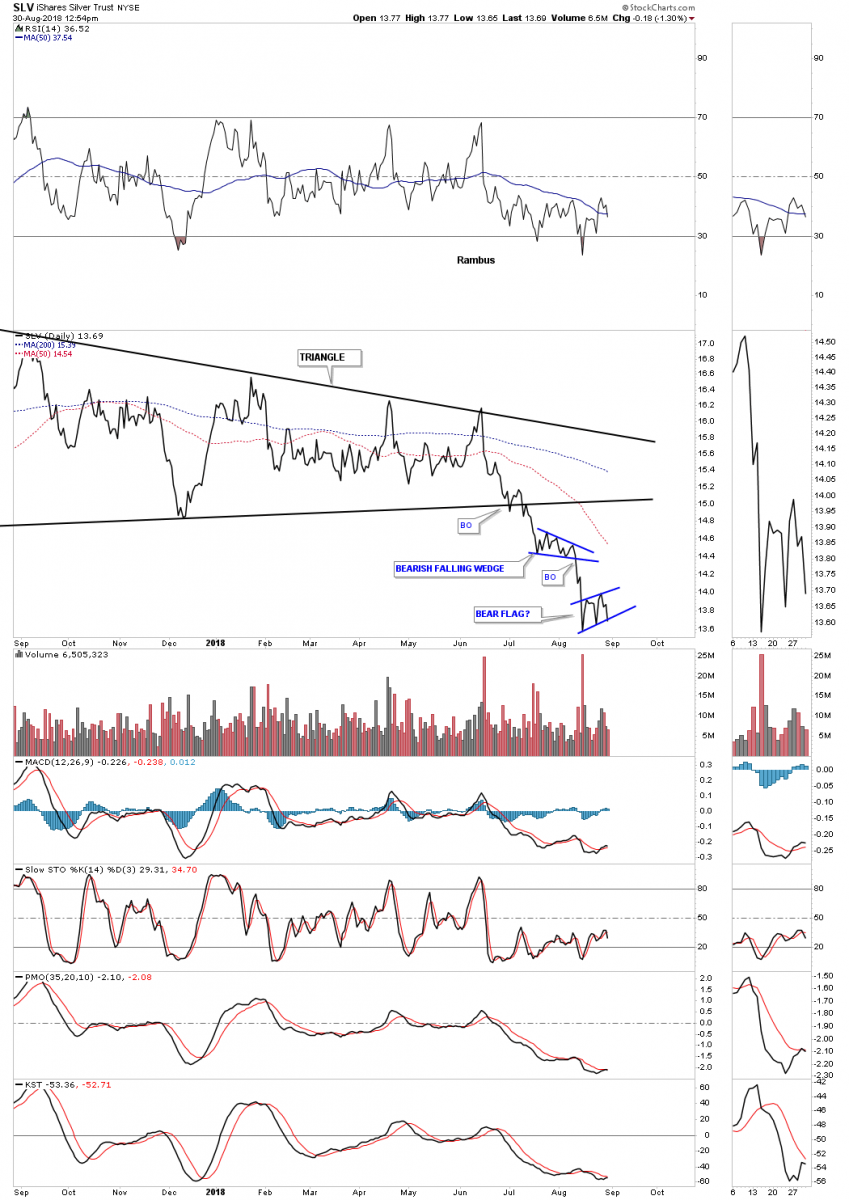 The weekly chart for SLV shows a similar 2016 triangle to the one we've been following on gold. Keep in mind the dominate chart pattern is the 2 1/2 year triangle which is releasing its energy to the downside.
*********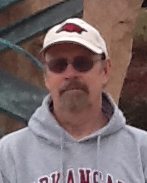 Rambus Chartology is Primarily a Goldbug TA Site following the precious metals markets. Chartology is the Unique Blend of Technical Chart Pattern Identification and Market Psychology, Developed by Rambus During the Tech Mania of the late 1990s. His Early Training came the old fashioned way...Reading Edwards and McGee's Bible of Technical Analysis and spending years with a sharp pencil graph paper and ruler refining his skills and accuracy. Visit the Rambus Chartology website at http://rambus1.com/.
More from Silver Phoenix 500: