Gold, Silver, Oil, Natural Gas ETF Trading
The past week in gold, silver, oil, natural gas and the broad market wasn't anything to write home about. We are seeing controlled profit taking which is making the market choppy. Many traders are getting very bearish on the market which is a good thing in my opinion. According to my market internals, sentiment and volume analysis we should get a shake out (sharp dip) which would make traders exit their positions before the market continues higher.
Some trader's say we are in a bull market, others say we are in a major bear market. Either way the trend is up on the daily and weekly charts and companies are making money. Buying on over sold dips has been very profitable this year. Until I see things drastically change, this is my strategy for the broad market.
Lets take a look at the commodity sector.
HUI - Gold Stocks Index
Recently we have seen money move out of gold stocks but with the majority of them trading at support trend line we could see some fireworks this week.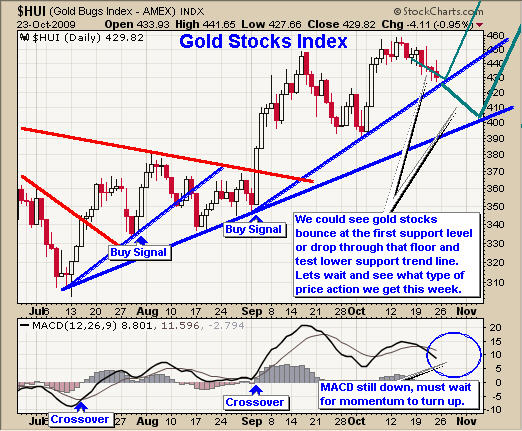 Gold - GLD Exchange Traded Fund
Gold has been trading sideways as investors and traders digest the previous rally higher. The recent price action looks similar to the September rally and consolidation. Lets hope for a another move higher without getting shaken out of our position.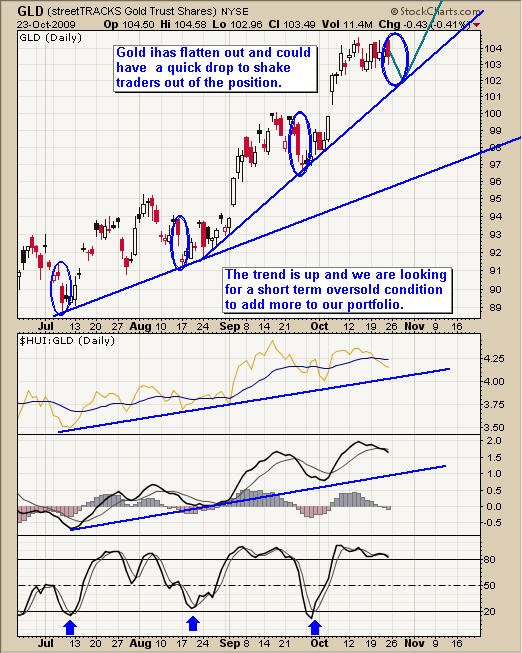 Silver - SLV Exchange Traded Fund
Silver is in much of the same situation as gold. We are waiting to see what happens here at these support levels.
Crude Oil - USO Exchange Traded Fund
Oil has been making a strong rally after breaking out of is multi month consolidation pattern. We are now looking for some type of pullback or test of breakout for another low risk entry point.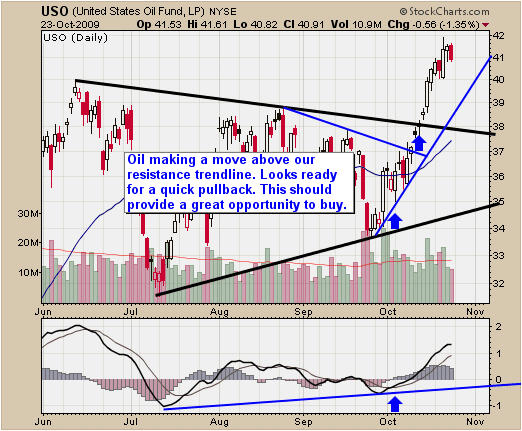 Natural Gas - UNG Exchange Traded Fund
Natural gas is having some trouble breaking out above the multi month resistance trend line. Buying here is a 50/50 bet and I will wait for another entry point before putting our money to work.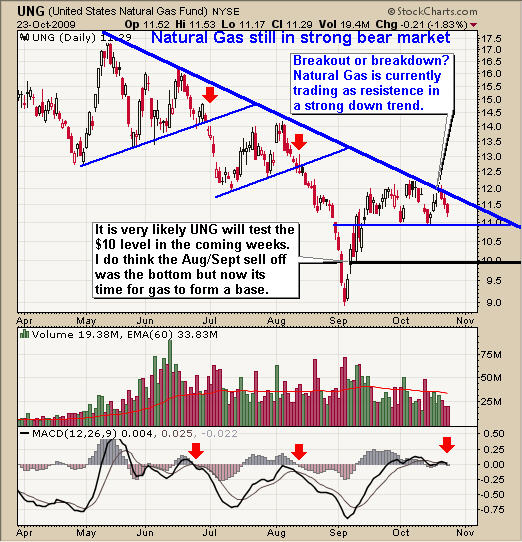 Natural Gas, Oil, Silver and Gold Exchange Traded Fund Conclusion
Overall, the market feels ready for quick snapback to shake traders out of profitable positions. I expect a resumption of the up trend as the market slowly creeps higher at a steady pace digesting each rally with sideways movement.
I know many people are shorting the broad market and that is not something I am willing to do yet. Until I see a drastic change, long positions are my bread and butter. Once the market does reverse, there will be plenty of time to play the short side using the Leveraged ETFs.
Commodities are taking a breather but with our support trend lines nearing I expect some movement this week.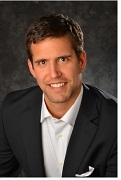 Chris Vermeulen has been involved in the markets since 1997 and is the founder of Technical Traders Ltd. He is an internationally recognized technical analyst, trader, and is the author of the book: 7 Steps to Win With Logic
Through years of research, trading and helping individual traders around the world. He learned that many traders have great trading ideas, but they lack one thing, they struggle to execute trades in a systematic way for consistent results. Chris helps educate traders with a three-hour video course that can change your trading results for the better.
His mission is to help his clients boost their trading performance while reducing market exposure and portfolio volatility.
He is a regular speaker on HoweStreet.com, and the FinancialSurvivorNetwork radio shows. Chris was also featured on the cover of AmalgaTrader Magazine, and contributes articles to several financial hubs like MoneyShow.com.
More from Silver Phoenix 500: