Home Of The Free…Land Of The Entrepreneur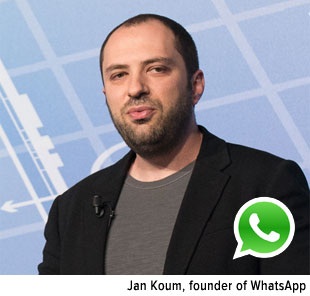 At 16, Jan Koum immigrated to the U.S. from his native Ukraine, then still under communist control. He and his single mother rented a small two-bedroom apartment on government assistance and relied on food stamps. Even though he didn't own a computer at the time, Koum devoured computer networking manuals and became proficient at hacking, a skill that helped him land a job at Yahoo! in 1997.
But after nine years at the Internet company, Koum grew restless. He had other ideas and ambitions. Within a year of leaving Yahoo!, he developed a new instant messaging app for smartphones that he named WhatsApp. Its popularity took off, and Koum watched the valuation of his startup soar from $250,000 in 2009 to $1.5 billion in July 2013.
The following year—only five years after its launch—WhatsApp was acquired by social media titan Facebook for $16 billion plus $3 billion for the company's founders. In a symbolic gesture, Koum signed the paperwork at the building that had once served as the welfare office where he received his food stamps. With the stroke of a pen, he became $6.8 billion richer. Today, WhatsApp is the top messaging app in the world, with 800 million monthly users, and Koum is number 208 on the Forbes 400 list of wealthiest Americans.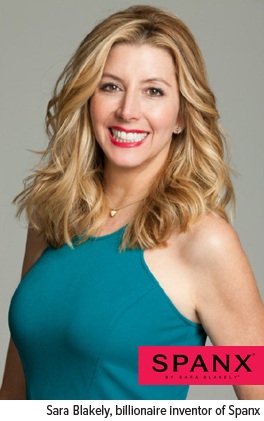 Koum's story might sound like a plotline from the mind of Horatio Alger, the nineteenth-century American novelist whose works dramatize the rise of an impoverished young man to financial prominence. But American history is replete with such stories, starting with that of Benjamin Franklin. One of the Founders of the United States, Franklin helped guarantee that this country would be a place where people can freely pursue their dreams, innovate and capitalize on their achievements.
Much has changed since Franklin signed the Declaration of Independence nearly 240 years ago, but America still stands as a land of opportunity for U.S.-born citizens and immigrants alike.
Where else but in America can a startup such as Uber be valued at $50 billion, higher than 80 percent of the companies in the S&P 500 Index, only six years after its founding? Where else but in America can someone reach billionaire status by inventing a new type of hosiery, as Sara Blakely did with Spanx? Before her now-ubiquitous undergarments were worn by women—and now men—all over the globe, Blakely was so broke that she had to write her own patent without the help of an attorney.
As I pointed out in a Frank Talk early last month, nearly 70 percent of billionaires who show up in the Forbes 400 list are self-made. In fact, the percentage of those who have a self-made score of 10, meaning they created their wealth from nothing (think Jan Koum, Oprah Winfrey and George Soros), now exceeds the percentage of those with a score of 1, indicating they inherited every cent (Laurene Powell Jobs, widow of Apple-founder Steve Jobs).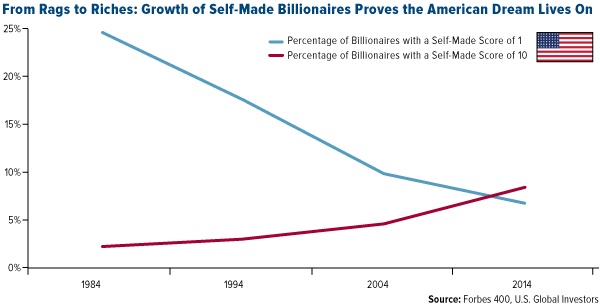 Regarding Apple, the tech giant represents just one of numerous American companies that were founded by either an immigrant or the child of an immigrant (Jobs's biological father, still living, is Syrian). Recent examples include Sergey Brin, co-founder of Google, who emigrated from the U.S.S.R.; Elon Musk, CEO of Tesla Motors, originally from South Africa; and Yahoo!-founder Jerry Yang, a Taiwanese émigré. According to the entrepreneurial research firm Kauffman Foundation, a quarter of all technology and engineering companies created in the U.S. between 2006 and 2010 were founded by foreign-born entrepreneurs. Amazingly, more than 40 percent of Fortune 500 companies were at least co-founded by immigrants or their children: AT&T, Budweiser, General Electric and IBM, among many more.
It's doubtful that Jan Koum would have found the same level of success had he and his mother stayed in Ukraine. Fortunately for him, as well as the millions who regularly enjoy and benefit from his innovative service, the U.S. welcomed him in and allowed his talents to flourish.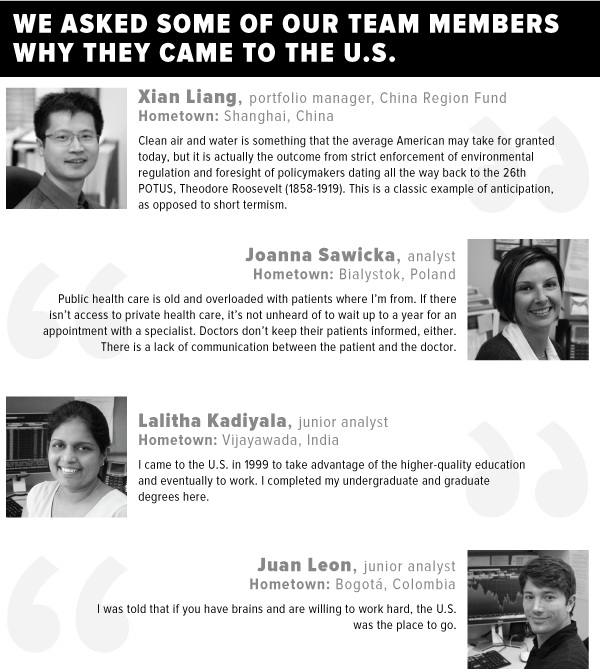 All opinions expressed and data provided are subject to change without notice. Some of these opinions may not be appropriate to every investor. By clicking the link(s) above, you will be directed to a third-party website(s). U.S. Global Investors does not endorse all information supplied by this/these website(s) and is not responsible for its/their content.
The S&P500 Stock Index is a widely recognized capitalization-weighted index of 500 common stock prices in U.S. companies.
******** 
Fund portfolios are actively managed, and holdings may change daily. Holdings are reported as of the most recent quarter-end. The following securities mentioned in the article were held by one or more of U.S. Global Investors Funds as of 3/31/2015: Apple Inc., AT&T Inc., Facebook Inc., IBM.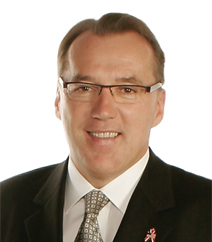 Frank Holmes is the CEO and Chief Investment Officer of U.S. Global Investors. Mr. Holmes purchased a controlling interest in U.S. Global Investors in 1989 and became the firm's chief investment officer in 1999. Under his guidance, the company's funds have received numerous awards and honors including more than two dozen Lipper Fund Awards and certificates. In 2006, Mr. Holmes was selected mining fund manager of the year by the Mining Journal. He is also the co-author of "The Goldwatcher: Demystifying Gold Investing." Mr. Holmes is engaged in a number of international philanthropies. He is a member of the President's Circle and on the investment committee of the International Crisis Group, which works to resolve conflict around the world. He is also an advisor to the William J. Clinton Foundation on sustainable development in countries with resource-based economies. Mr. Holmes is a native of Toronto and is a graduate of the University of Western Ontario with a bachelor's degree in economics. He is a former president and chairman of the Toronto Society of the Investment Dealers Association. Mr. Holmes is a much-sought-after keynote speaker at national and international investment conferences. He is also a regular commentator on the financial television networks CNBC, Bloomberg and Fox Business, and has been profiled by Fortune, Barron's, The Financial Times and other publications. Visit the U.S. Global Investors website at http://www.usfunds.com.
More from Silver Phoenix 500: