Maund On Silver
Latest COT data released on Friday shows an astounding ramp in Commercial short positions in silver that it believed to be unprecedented, and given that silver is now critically overbought after 14 up days in a row up till last Thursday, it is safe to assume this means trouble.
On silver's 6-month chart we can see its robust advance of recent weeks and how it has arrived at a resistance level in an extremely overbought state – critically overbought in the case of its RSI indicator. Without looking at the COTs we would expect it to consolidate or react back somewhat here before the advance resumes. When we take into consideration that the Commercial's short positions in silver have exploded in just 2 weeks to levels exceeding those ahead of the March peak, and also that gold has just stalled out at important trendline resistance, it becomes clear that there is trouble brewing, and that it is probably imminent.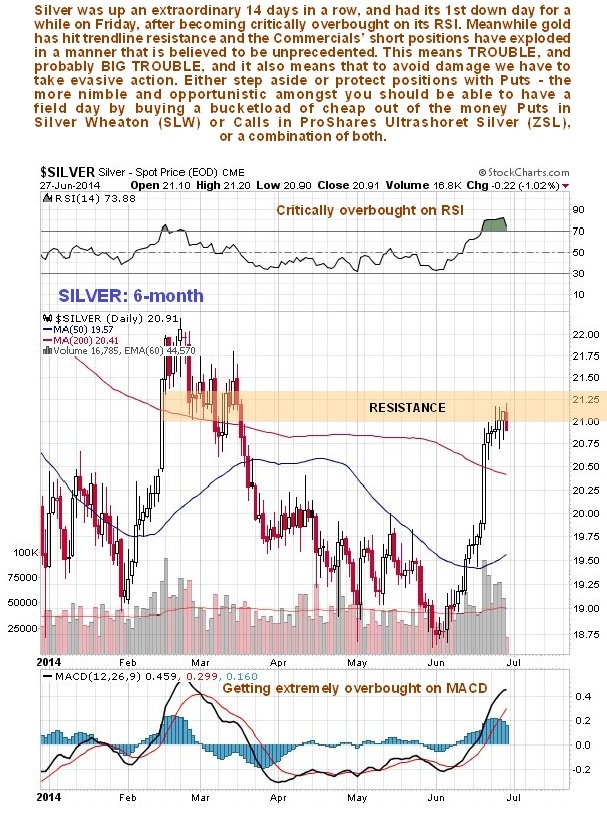 The latest COT chart shows the astounding and extraordinary explosion in Commercial short positions over the past week or two, that is believed to be unprecedented. What does it mean? – the Commercials take the other side of the trade from the Large and Small Specs, and what this shows is these latter groups have jumped off the fence all at once and piled in. THIS IS NOT NORMAL AT THE START OF AN UPTREND. Early stages of a sustainable uptrend are characterized by caution and reticence, which then gradually eases as the uptrend progresses, which is why for this uptrend to be sustainable, the COTs positions should be increasing steadily, not going through the roof. What this reveals is there are a large group of traders who have never been bearish on silver since 2011, and at the 1st sign of an uptrend all pile in. They did this last March, when it also meant trouble, although it was not so pronounced. Usually, only when this group are pulverized and give up is the stage set for a genuine sustainable major uptrend – so this massive ramping of positions is viewed as very bearish indeed for the short to medium-term.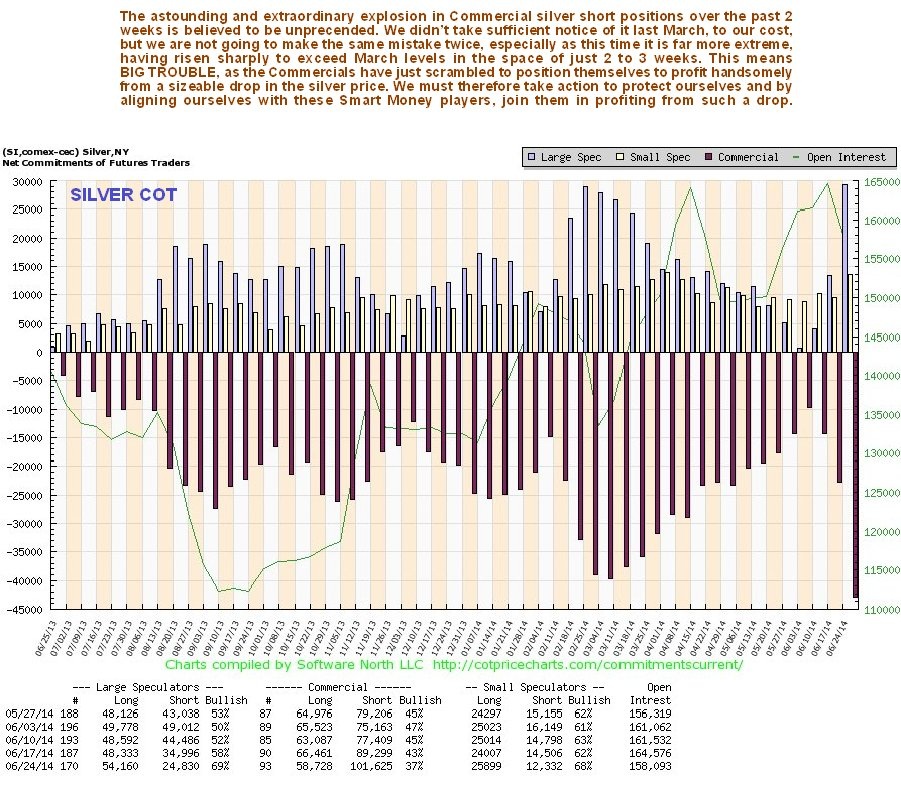 br> The long-term COT chart for silver puts the position spike of the past 2 weeks into context. On this chart we can see that, although this spike is dramatic, it has not taken readings to historical limits. Nevertheless, it is extreme enough to call for an imminent reaction.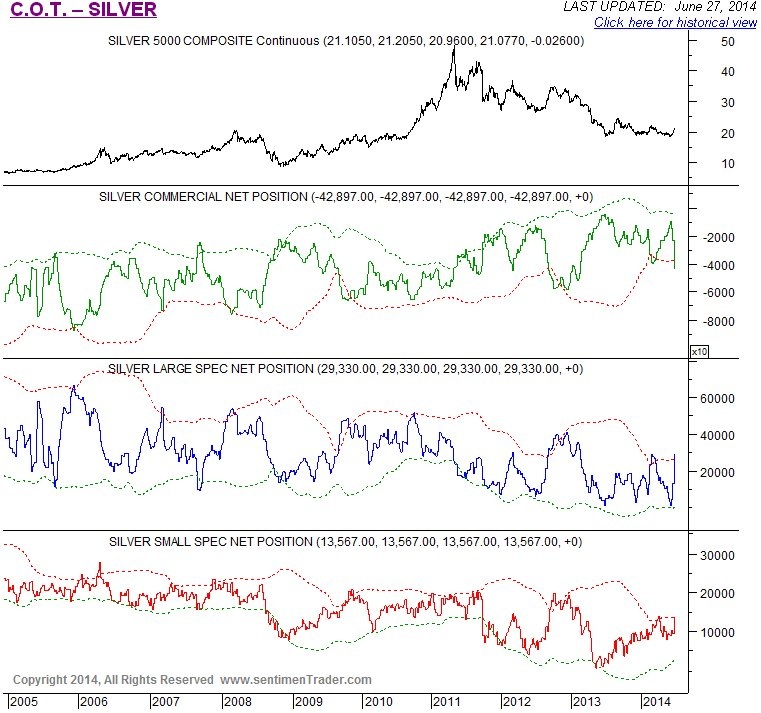 Chart courtesy of www.sentimentrader.com
Public Opinion on silver is already at an extreme that calls for a reversal…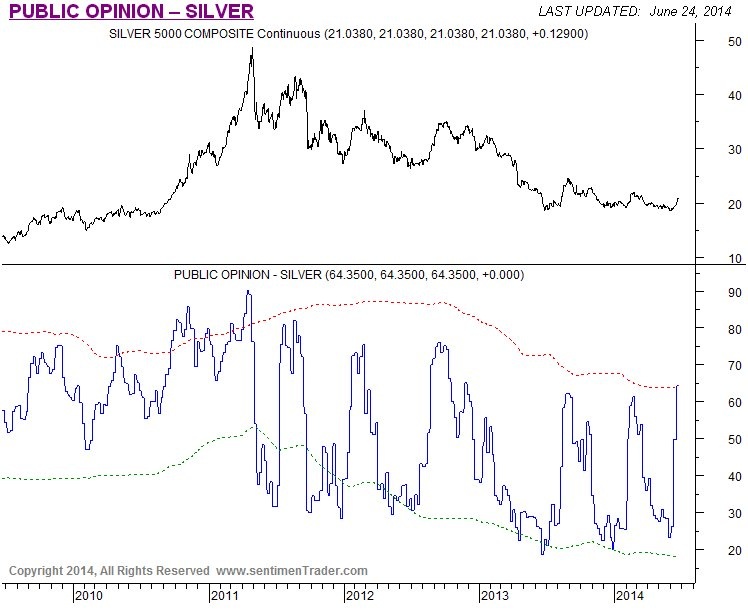 Chart courtesy of www.sentimentrader.com
On the site we look at ways to protect from loss in the event of the sector turning lower soon as expected, and also ways to capitalize on such a drop. 
More from Silver Phoenix 500