My Dirty Dozen Oil Stocks For 2019
I called the shale boom and the bust over at MarketWatch. I am also on record for calling the "beginning of the end of the oil age." However, that doesn't mean that there isn't what one subscriber called at least "one more puff on the cigar."
For about the next decade, before the coming age of EVs, oil will still be in very high demand. During this time, the best oil companies will be very profitable as oil supply and demand find balance.
For those who want to own oil stocks, there are certain oil stocks that could give total returns approaching doubles and triples in the next several years. Mind what I said in this article however:
Oil Investing Is Dead, Long Live Oil Trading

Key Points About Oil
There are a lot of myths about oil and a lot of backward-looking investors following regurgitative first level analysts. Here is a look at what is important to know, and believe, now and about the future: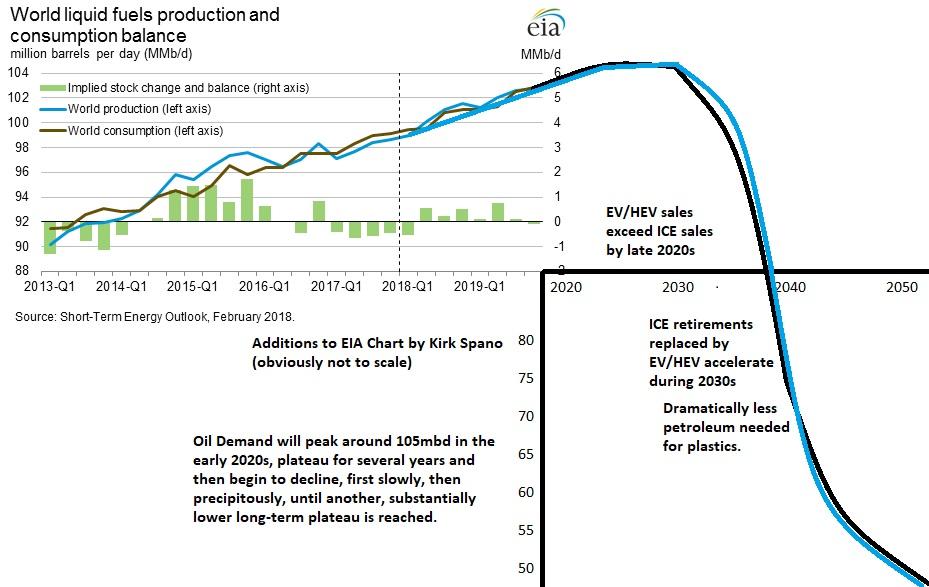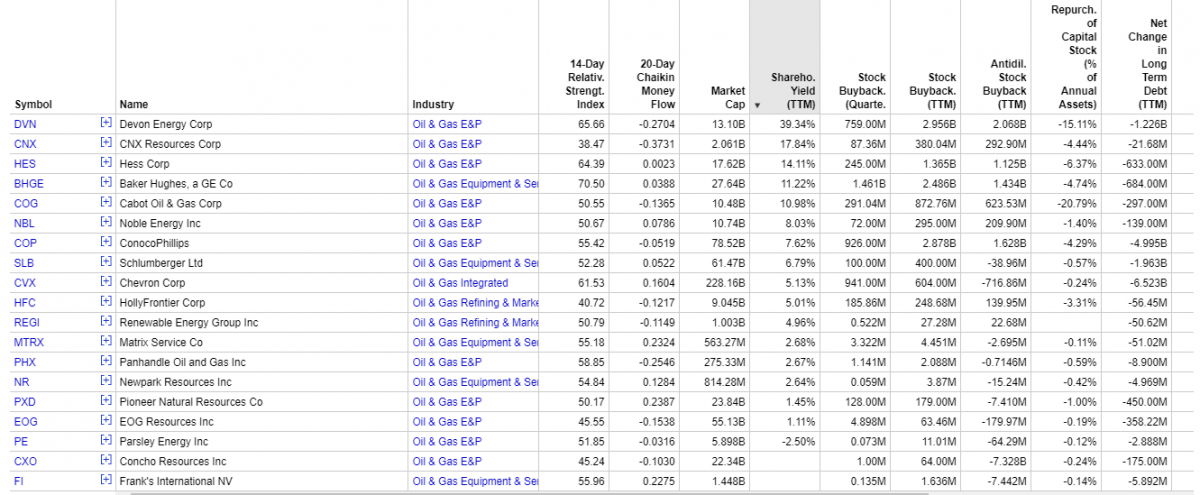 Most of these topics deserve their own analysis and I will be discussing further - first with subscribers. The short story is that oil is a complex game, but the flow of global oil has no doubt put America on a much different energy trajectory than just a decade ago.
Here are my "dirty dozen" oil E&Ps for 2019 and likely for the early 2020s as well.
Top Permian Oil Producers
The lowest cost shale basin will also have the best infrastructure by later this year. The Permian is the driving force behind U.S. shale oil. Companies with "good rock" and good balance sheets are where shareholders can find profits for their accounts. You will notice a trend of share buybacks and operating out of cash flow among my picks.
Most of these companies are potential buyout targets for the majors. However, there are a limited number of buyers, so only a few are likely to ultimately be bought. I do however expect another merger or two or three.
The Permian is the first key to American freedom from OPEC, not some chest-puffing, headline-grabbing, showboating NOPEC legislation. Building a basket of these stocks makes a lot of sense to me.
Here are my favorite Permian oil producers - I rate all 8 of these buys now:
Top U.S. Oil Stocks X-Permian
There are a handful of U.S. oil stocks in other regions that are also doing well and poised to do well during up cycles, while surviving down cycles. These include companies with different focuses. Here are four I am interested in - I rate all 4 buys now.
Investment Ideas
Being long certain stocks depending on your risk tolerance makes sense. Occidental is my favorite dividend pick. Encana has great upside for what I consider low relative risk to the group. Devon is a solid midsize company all around.
I like selling puts to build positions on oversold conditions as premiums are high on the volatility. Never sell a put unless you are willing to own the shares that can be assigned to you. Sell further out of the money and accept lower premiums if you only want shares at lower cost basis.
I believe intermediate term calls on Centennial, Parsley and Chesapeake all make sense. You will need to roll those positions from time to time, as well as, manage for risk. Taking profits on overbought conditions will make sense as well. Do not engage in these swing trades if you do not understand how to trade overbought and oversold conditions or require hand-holding. It's your money, if you are going to trade options, well Don't You Dare Trade Options Until You Read This!!!.
As an aside, I want to let you know that I one of the founding analysts of a new site – FATrader.com -- dedicated to fundamental analysis.  The site has brought together some of the best minds in their areas of expertise in economics, commodities, biotech, and energy/sustainable investing, and will be soon bringing on analysts for gold mining stocks, real estate, technology, shipping, and dividend/high yield to provide analysis for our members.
Since opening last Tuesday, we have sold out almost all of our 750 discounted charter memberships.  Feel free to come join us for a free trial so you can lock in a charter rate as well.  But, they are going fast.  As one of our members just commented:  "As a new FATrader member I am finding ... the best array of articles and views anywhere." (FrogMaier)
********
More from Silver Phoenix 500