No One Ever Said Brexit Was Going To Be Easy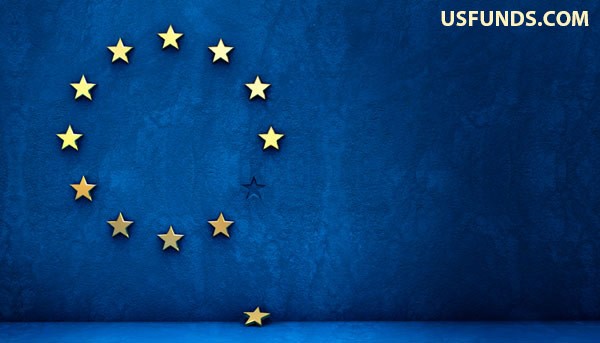 If you followed some of my posts from two years ago, you might recall that I was in favor of Brexit. I still am. One of British voters' main grievances was the heavy burden of European Union (EU) regulations, many of which are decided by unelected bureaucrats in Brussels. Altogether, these regulations cost U.K. businesses an estimated 33.3 billion pounds every year. Voters should have the right to decide whether to abide by these rules, which hamper business, or choose a different path.
At the same time, I was realistic about the huge, unprecedented challenges this divorce presented—to the United Kingdom, but also to the EU and its main trading partners. "Global growth is unstable, especially in the EU, and Brexit will only add to the instability," I wrote. "This will likely continue to be the case in the short and intermediate terms as markets digest the implications of the U.K.'s historic exit."
No one said it was going to be easy.
Today was supposed to be the day when U.K. Members of Parliament (MPs) voted on Prime Minister Theresa May's Brexit deal with the EU, capping off two and a half years since Britons elected to leave the 28-member bloc.
Yesterday, however, May postponed the vote in the face of certain defeat, thanks largely to disagreement over how best to deal with the border between Northern Ireland (part of the U.K.) and the Republic of Ireland (part of the EU).
The British pound sterling promptly lost as much as 1.25 percent against the U.S. dollar, falling to its lowest level in more than a year and a half as foreign investors halted nearly all trading of the currency, according to the Financial Times.
British stocks, as measured by the FTSE 100 Index, extended losses for the fourth time out of the past five trading days. Telescoping their uncertainty of May's deal, investors sent London-listed stocks plummeting 3.15 percent last Thursday in the worst session since the day after the Brexit referendum in June 2016.
The question on everyone's mind is: What happens now? 
Between a Rock and a Hard Place
As I see it, there are three main options: 1) leave the EU without a deal (the "hard" Brexit); 2) halt the entire Brexit process, leaving open the possibility of another referendum; and 3) go back to the drawing board and renegotiate.
By any measure, a hard Brexit would be disastrous. Thomas Verbraken, executive director of risk management research at MSCI, estimates that U.K. stocks could fall as much as 25 percent, European stocks at least 10 percent, if either Parliament rejects the deal or a "disorderly Brexit" is triggered. In such a scenario, according to Morningstar's Alex Morozov, the British auto industry would fare the worst since its entire supply chain is highly integrated with the EU, including parts manufacturing and vehicle production. U.K. and EU aerospace and defense companies such as Airbus, Rolls-Royce and Meggitt are also highly exposed to Brexit risks.
As for the second option, May has already nixed the idea of bringing a halt to Brexit, even though the European Court of Justice (ECJ) just ruled that the U.K. can "unilaterally withdraw its notification to leave the European Union without the permission of other EU countries," according to Politico.
May's job may be in peril because of her handling of Brexit—Jeremy Corbyn, leader of U.K.'s Labour Party, could push for a vote of no confidence at some point—but here I think she made the right decision. The people of the United Kingdom spoke. Even though Britons' approval of EU leadership has improved since the 2016 referendum, disapproval is still above 50 percent.  
That brings us to option number three. The problem here is that the nearly-600-page agreement already required a year's worth of back-and-forth. European Commission President Jean-Claude Juncker made clear today that Brussels will not reopen negotiations. "The deal we have achieved is the best deal possible—it's the only deal possible," Juncker said. "So there is no room whatsoever for renegotiation."
What there is room for, according to Juncker, is clarification and reinterpretation of the deal.
So Where Does This Leave Things?
I don't believe anyone knows the answer to this question. As of now, the U.K. is scheduled to leave the 28-member bloc on March 29 of next year. I hope that before that time, MPs can be convinced that the package May has delivered is the best possible solution to an impossible situation.
I urge investors to be cautious. Brexit isn't the only geopolitical risk to stocks right now. Here in the U.S., Democrats will take control of the House in about a month, and although talk of impeaching President Donald Trump is premature, it's certain we'll see innumerable new investigations into this administration.
With a new year about to begin, it might be a good time to rebalance your portfolio and make sure you have a 10 percent weighting in gold, with 5 percent in bullion and jewelry, the other 5 percent in high-quality gold mining stocks, mutual funds and ETFs. I also recommend short-term, tax-free municipal bonds, as they've performed well even in times of economic pullbacks and bear markets.
All opinions expressed and data provided are subject to change without notice. Some of these opinions may not be appropriate to every investor. By clicking the link(s) above, you will be directed to a third-party website(s). U.S. Global Investors does not endorse all information supplied by this/these website(s) and is not responsible for its/their content.
The FTSE 100 Index is an index of the 100 companies listed on the London Stock Exchange with the highest market capitalization.
Holdings may change daily. Holdings are reported as of the most recent quarter-end. None of the securities mentioned in the article were held by any accounts managed by U.S. Global Investors as of 9/30/2018.
*********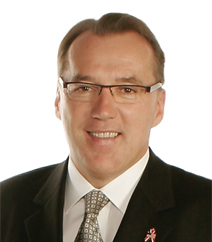 Frank Holmes is the CEO and Chief Investment Officer of U.S. Global Investors. Mr. Holmes purchased a controlling interest in U.S. Global Investors in 1989 and became the firm's chief investment officer in 1999. Under his guidance, the company's funds have received numerous awards and honors including more than two dozen Lipper Fund Awards and certificates. In 2006, Mr. Holmes was selected mining fund manager of the year by the Mining Journal. He is also the co-author of "The Goldwatcher: Demystifying Gold Investing." Mr. Holmes is engaged in a number of international philanthropies. He is a member of the President's Circle and on the investment committee of the International Crisis Group, which works to resolve conflict around the world. He is also an advisor to the William J. Clinton Foundation on sustainable development in countries with resource-based economies. Mr. Holmes is a native of Toronto and is a graduate of the University of Western Ontario with a bachelor's degree in economics. He is a former president and chairman of the Toronto Society of the Investment Dealers Association. Mr. Holmes is a much-sought-after keynote speaker at national and international investment conferences. He is also a regular commentator on the financial television networks CNBC, Bloomberg and Fox Business, and has been profiled by Fortune, Barron's, The Financial Times and other publications. Visit the U.S. Global Investors website at http://www.usfunds.com.
More from Silver Phoenix 500: