Palladium At A "Golden Cross"
Strengths
The best performing precious metal for the week was palladium, up 3.90 percent. Impala Platinum Holdings expects supply shortfalls for palladium to continue this year, sending the metal higher. The miner reported a 10-fold surge in profits to $950 million for the year ended June 30. CEO Nico Muller said if the platinum-group metal rally holds, the company may raise its dividend ratio above 30 percent of free cash flow. Palladium prices are nearing a "Golden Cross" – when the 50-day moving average moves above the 200-day moving average. The rally is also driven by China's automobile sector, which saw an 11 percent rise in car sales in August.

Australian gold output is surging and proves production didn't slow due to the pandemic. Production for the three months ended June 30 totaled 85 tons, up from 77 tons in the March quarter. Output for the 12 months ended June 30 totaled a record 328 tons.
The Perth Mint said gold coin and minted bar sales totaled 67,462 ounces in August, up from 56,104 ounces in July and the highest since April. Gold imports to Turkey jumped to $4.08 billion. Preliminary data from the Trade Ministry shows Turkey's trade gap widened 170 percent from a year earlier to $6.31 billion, led by the five-fold rise in gold imports. Currency depreciation of the lira is sending investors flocking to gold. India's gold imports nearly doubled in August to 35.5 tons, up from 14.8 tons a year earlier. The world's second largest consumer is preparing for the start of key festivals where gold is given in the form of jewelry for gifts.
Weaknesses
The worst performing precious metal for the week was platinum, down 3.09 percent. Gold fell for a second day mid-week as the U.S. dollar rebounded. The equity rally continued amid hopes for a coronavirus vaccine. Gold and silver were down modestly on Friday ahead of the U.S. jobs numbers that were in-line with expectations.
Due to sanctions and a collapsing oil industry, Venezuela is ramping up mining by moving into protected areas of the Amazon. Bloomberg notes the country already has a thriving illegal gold industry that harms waterways, forest and indigenous communities. According to a study by local non-profit Wataniba, the amount of land used for mining has more than tripled since March 2019.
Global holdings in ETFs backed by gold had the smallest monthly gain this year in August, raising concern that investors are losing appetite. Bloomberg data shows around 1 million ounces of bullion were added to ETFs, behind the monthly average increase of 3.57 million ounces.
Opportunities
An artificial intelligence start-up is working to solve the problem of declines in ore grades at mines. British tech company Intellisense.io has software that uses sensors built into the plant to form a model of the grinding process and flag problems before they happen – a valuable feature when a company's mines produce ore with lower levels of gold. Bloomberg notes that the mining sector has been slower to adopt AI in comparison with other sectors.
The Dynamic Precious Metals Fund, which beat 82 percent of its peers this year, says gold is a "nice, safe" bet heading into the November presidential election, reports Bloomberg. Portfolio manager Robert Cohen says he manages his gold exposure risk by investing in a range of equities including explorers, producers and developers, rather than "just picking a bunch of producers off by market cap."
Hecla Mining increased its quarterly dividend by 50 percent on the heels of higher silver prices. President and CEO Phillips S. Baker, Jr. said the dividend policy reflects "Hecla's position as the United States' largest silver producer with mines that have strong operating performance and high silver margins."
Threat
World Gold Council (WGC) data shows that central banks' net purchases of gold fell below 9 tons in July, the lowest since 2018. After two years of strong buying, demand has eased in 2020. Bloomberg notes a slower pace of buying could curtail an important driver of gold's rally.
Bank of England policy maker Gertjan Vlieghe said that gold is a terrible predictor of inflation, reports Bloomberg. "If you look at previous episodes where the gold price is very elevated, you realize very quickly that gold is a terrible predictor of inflation." The former Deutsche Bank bond strategist told lawmakers this week that the record-high price of bullion "tells you nothing."
Papua New Guinea is demanding a greater share of its resource wealth, stepping up a battle with companies including Exxon Mobile and Barrick Gold who have operations in the country, reports Bloomberg. Prime Minister Hames Marape told parliament this week of the efforts his administration is taking to increase the state's share of benefits from the production and export of raw materials. Marape said the state should take a 60 percent to 65 percent share of revenue from future projects, up from 40 percent.
*********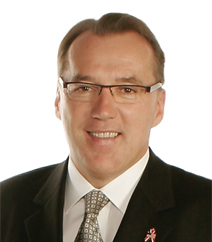 Frank Holmes is the CEO and Chief Investment Officer of U.S. Global Investors. Mr. Holmes purchased a controlling interest in U.S. Global Investors in 1989 and became the firm's chief investment officer in 1999. Under his guidance, the company's funds have received numerous awards and honors including more than two dozen Lipper Fund Awards and certificates. In 2006, Mr. Holmes was selected mining fund manager of the year by the Mining Journal. He is also the co-author of "The Goldwatcher: Demystifying Gold Investing." Mr. Holmes is engaged in a number of international philanthropies. He is a member of the President's Circle and on the investment committee of the International Crisis Group, which works to resolve conflict around the world. He is also an advisor to the William J. Clinton Foundation on sustainable development in countries with resource-based economies. Mr. Holmes is a native of Toronto and is a graduate of the University of Western Ontario with a bachelor's degree in economics. He is a former president and chairman of the Toronto Society of the Investment Dealers Association. Mr. Holmes is a much-sought-after keynote speaker at national and international investment conferences. He is also a regular commentator on the financial television networks CNBC, Bloomberg and Fox Business, and has been profiled by Fortune, Barron's, The Financial Times and other publications. Visit the U.S. Global Investors website at http://www.usfunds.com.
More from Silver Phoenix 500:
T