Silver Could Provide Great Opportunity To Bank And Grow Stock Market Profits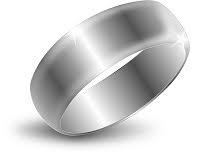 The Dow has been in a massive bull market since 2009, and it has significantly outperformed silver since at least 2011. However, there is now an indication that silver is likely to significantly outperform the Dow.
Below is a long-term Silver/Dow ratio chart: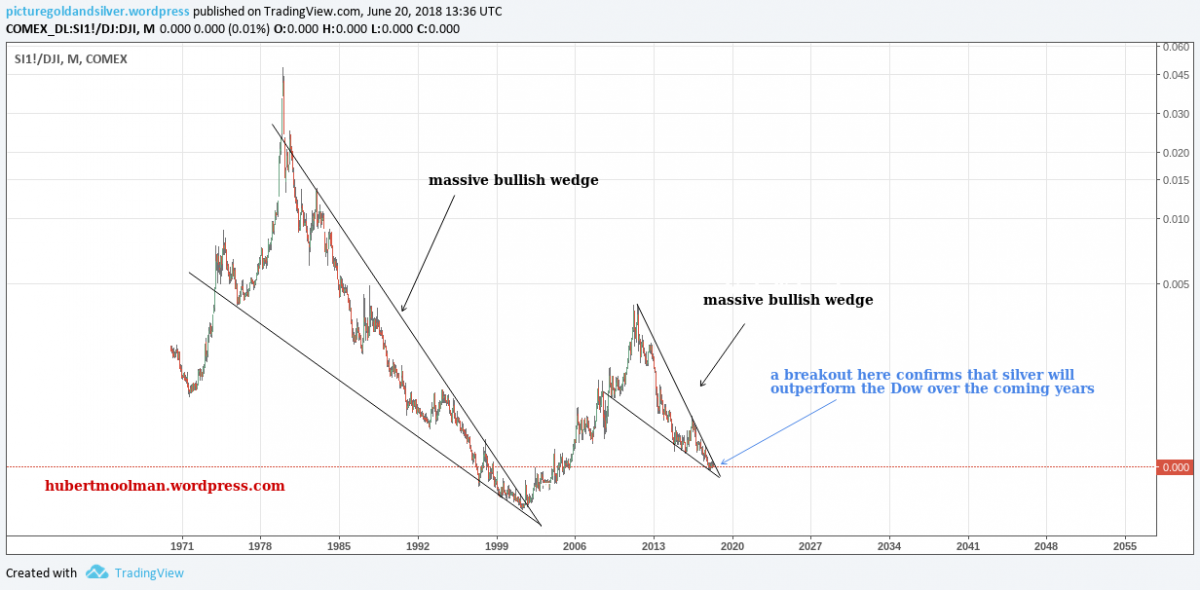 On the chart, I have indicated two massive bullish wedge-type formations. Price broke out of the first wedge in 2011 (when the silver bull market started). The current wedge, which is much smaller, is still waiting on a breakout.
A breakout could signal the second part of the bull market since 2001, and this could mean that silver will significantly outperform the Dow for many years to come. A similar pattern on the silver chart has already broken out in 2016, and this is an indication that this pattern will likely do the same.
Furthermore, the smaller wedge represents the first "impulse and revert to breakout move" of the larger wedge. This indicates that we are likely to see a big move that will take this ratio to all-time highs over the next years.
********
Hubert Moolman is a self-taught gold and silver analyst who writes a precious metals newsletter specializing in fractal chart analysis and monetary fundamentals (especially gold and silver). He has a background as a Chartered Accountant, and managed his own firm for 9 years. He also has a website that publishes educational articles on gold, silver and the dangers of fiat money.
More from Silver Phoenix 500: