Silver Forecast: Prices Below Support and Could Spike Lower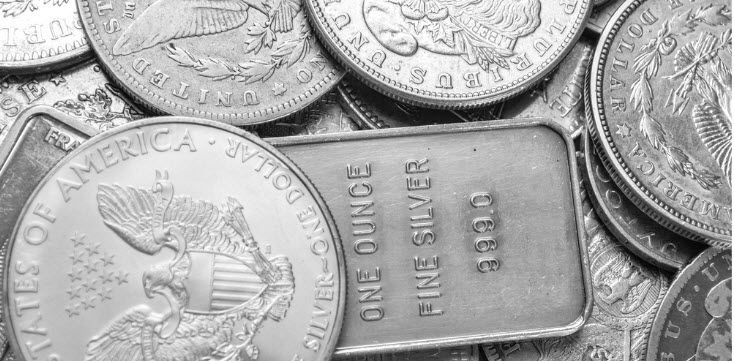 Silver prices have dipped below the $22.50 level on eight different occasions over the last 2-years. Prices are below that level once again. Silver hasn't been this low since July 2020. 
Key Silver Price Levels
To support a cycle bottom, silver needs to get back above $22.50 by month-end. 

Whereas a bearish continuation below $20.00 could trigger a temporary spike lower.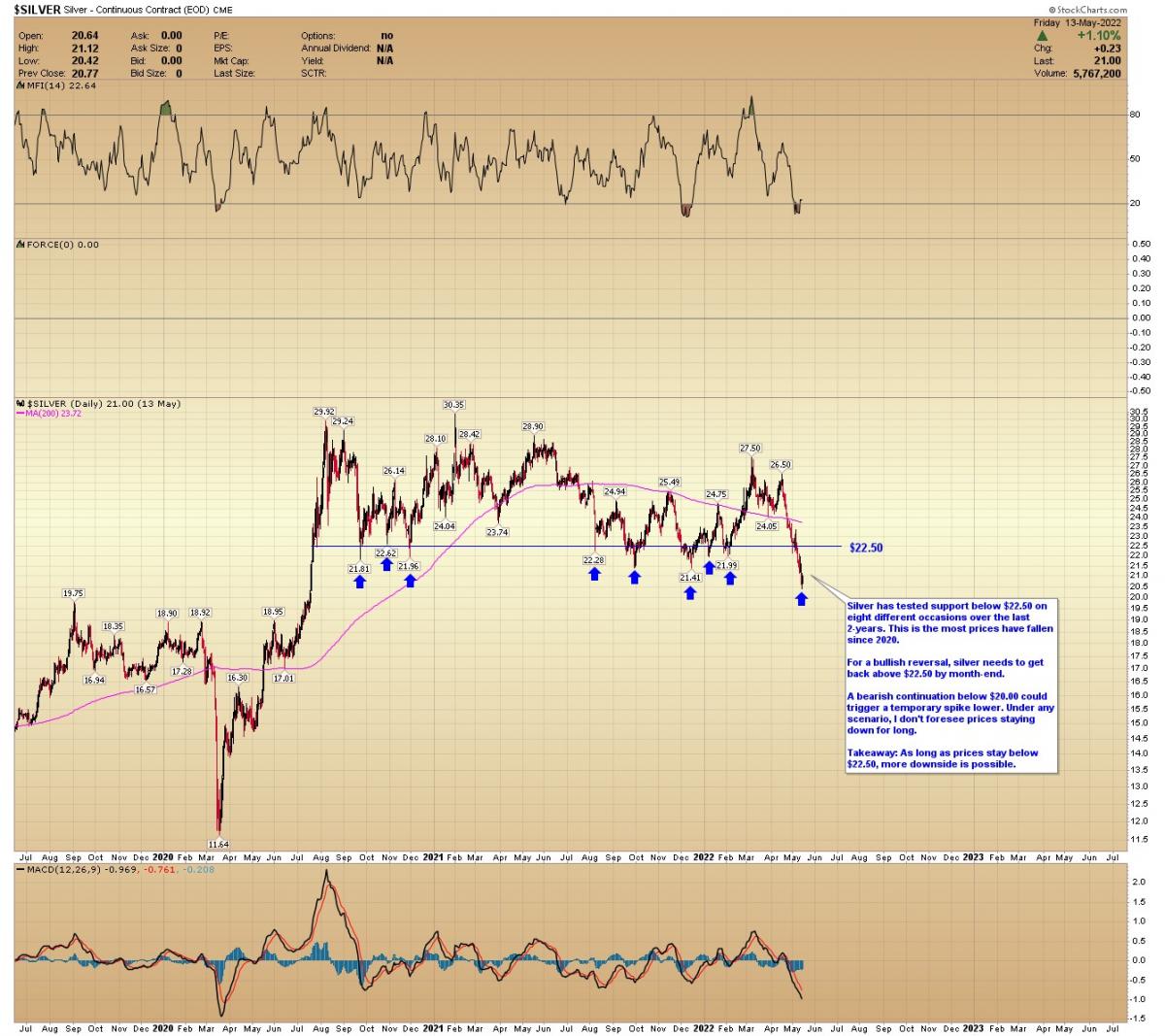 Note- If prices were to drop further, I see significant support surrounding $18.00.
Temporary Decline
Given developing commodity shortages, I don't see silver staying low for long under any scenario. 
Takeaway on Silver
As long silver as prices stay below $22.50, more downside is possible. 
If silver slips below $20.00, it would likely be temporary as shortages would put an immediate floor under price (real physical investment bars, bullion, and coins vanishing because of cheap paper price).
The first step in establishing a bottom would be a finish back above $22.00.
AG Thorson is a registered CMT and expert in technical analysis. He believes we are in the final stages of a global debt super-cycle. For regular updates, please visit here.
*******
More from Silver Phoenix 500