Silver Market Update
Silver looks considerably weaker than gold, although that is normal at this stage in the cycle. It is still considered likely that it is forming a Double Bottom with its lows of late 2015, and if so then the support at those lows should hold.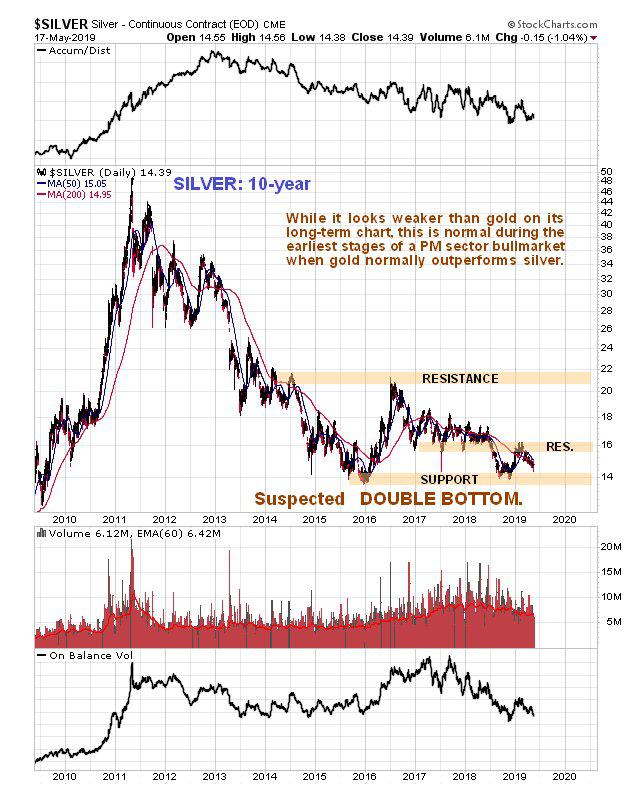 On silver's 1-year chart it still looks like it is moving to complete a Cup & Handle base, because the pattern roughly parallels the pattern completing in gold, although the downwardly skewed Handle is driving the price back down towards the vicinity of the lows of the Cup. A breakout from the Handle downtrend will be bullish although this doesn't look likely short-term because of adverse seasonal factors.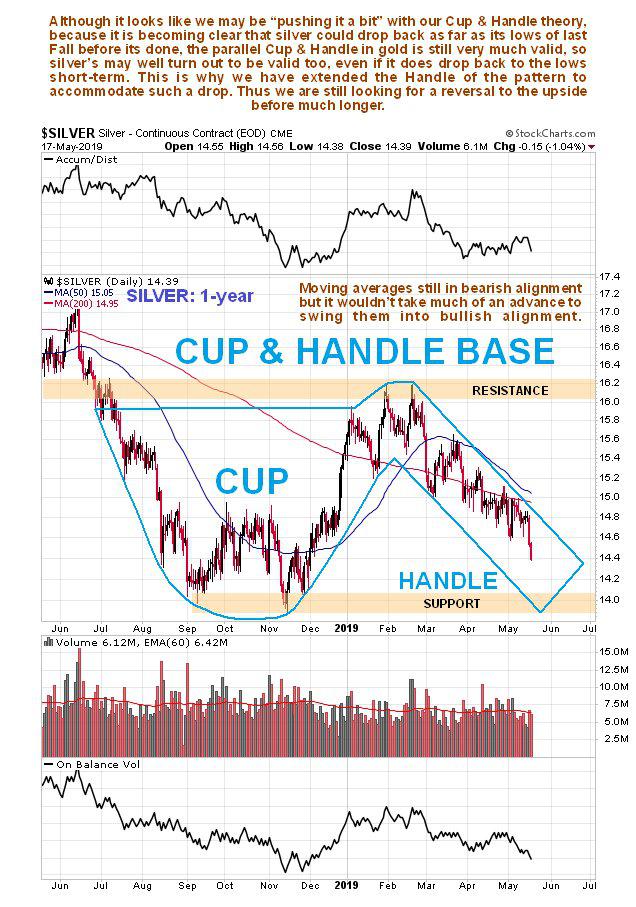 In contrast to gold, silver's latest COT chart is already starting to look positive, although there is room for further improvement which may occur, meaning still lower prices for silver in coming weeks, due to June being the most negative month seasonally for silver, although this will clearly not be the case if Iran is attacked.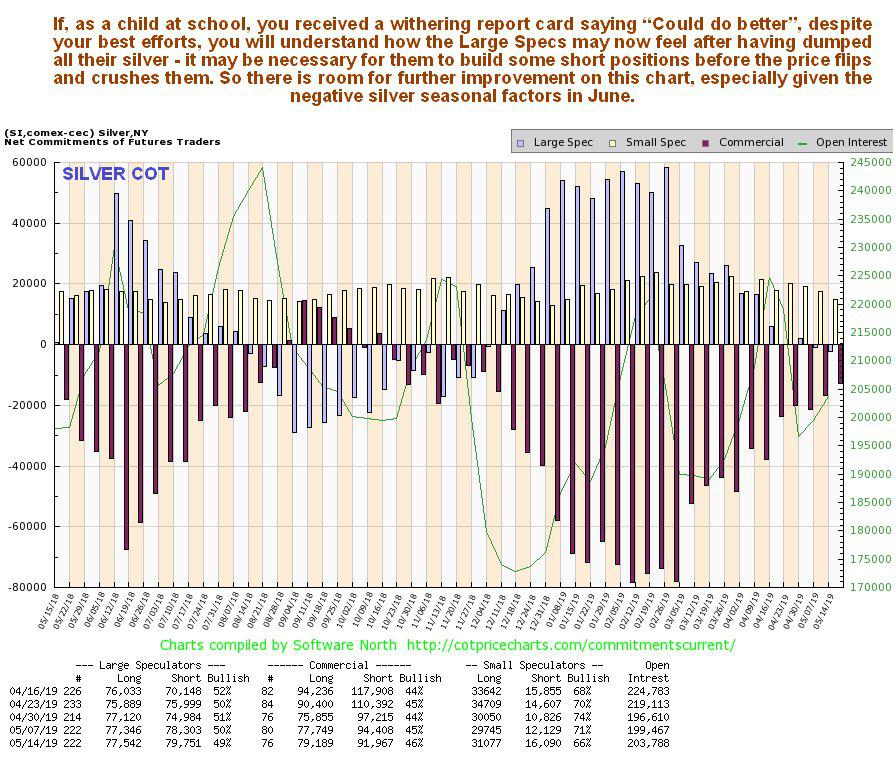 Silver's seasonal chart does not bode well for coming weeks, although it should be emphasized that this is a background factor and silver has already dropped quite a lot and is approaching support, so we are not expected to see much more downside. The key bullish development to look out for is a breakout from the Handle downtrend shown on the 1-year chart, although that may still be some weeks out.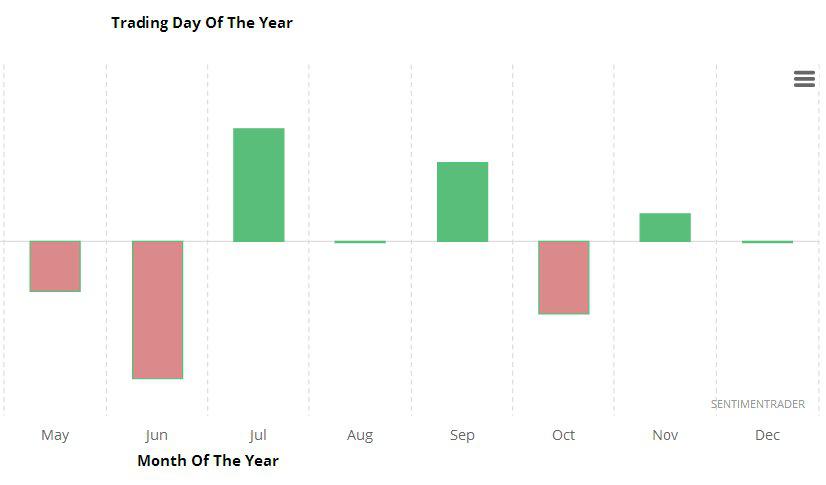 The conclusion is that the big picture for gold and silver continues to look strongly positive, although we may first have to contend with weakness between now and July due to the current downtrend coupled with negative seasonal factors until the end of June, which should present a window of opportunity to build positions across the sector ahead of the expected late Summer advance that promises to be very substantial if gold succeeds in breaking above the key $1400 level.
More from Silver Phoenix 500