Silver Price Forecast And The Next Big Rally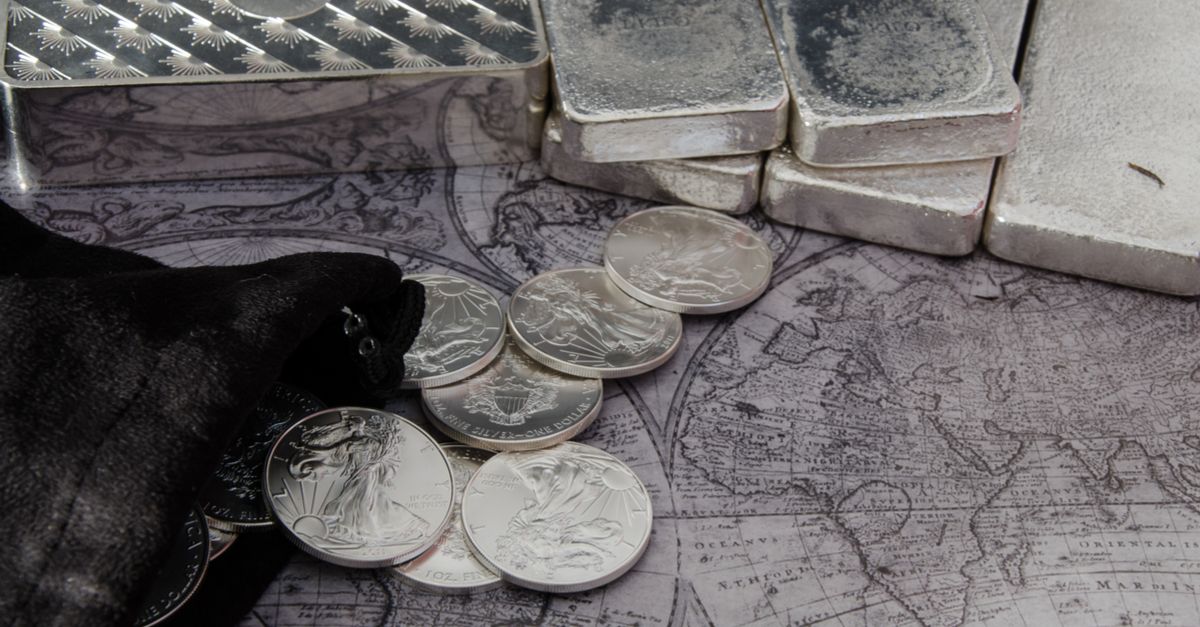 At the beginning of a bull market silver commonly lags gold prices - that's nothing new. The lag lasts about a year before silver prices go on an epic run to catch its big brother. The breakout in gold above $1400 started the countdown to an explosive move in silver that could begin later this year.
Silver Confirmed A New Bull Market
One of the simplest ways to determine bull and bear markets is with long-term moving averages. Getting rid of price and leaving just the 10-week and 200-week moving averages we see key turning points in silver. In April 2013 the 10-week EMA crossed below the 200-week MA and confirmed the bear market in silver.
Fast-forward to now - after several failed attempts to break above the 200-week MA in 2016, 2017 and 2018 silver finally succeeded in August 2019 approving a new bull market.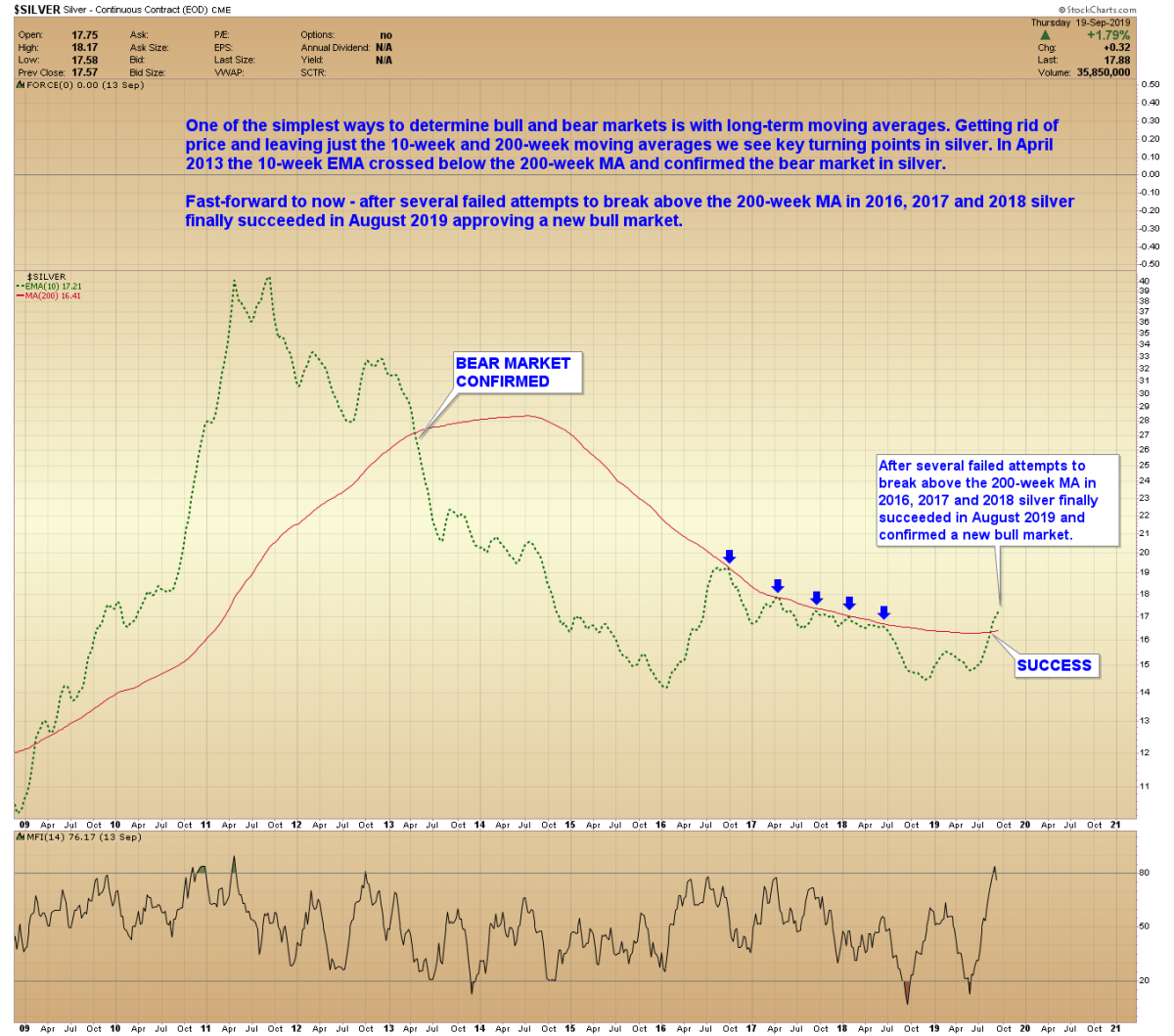 The Next Big Rally
At the bottom of the chart, you'll see the price of gold. After breaking down in 2013, gold entered a prolonged bottoming process. In June 2019, prices exceeded the 2016 high and recently tested the breakdown zone between $1525 - $1550. Silver should match its big brother next year and challenge $26.00 - $28.00.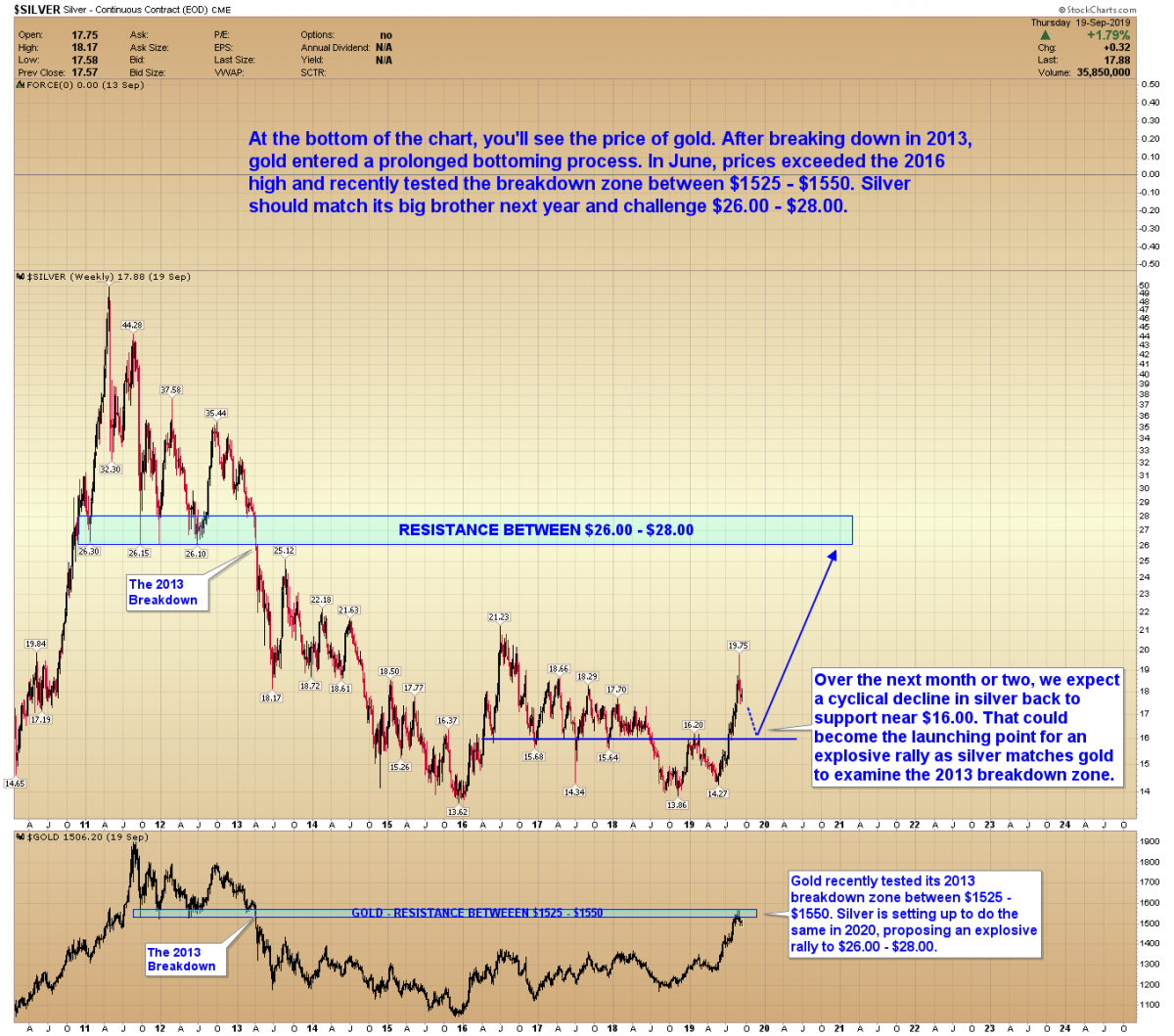 Near-Term Silver Outlook
Over the next month or two, we expect a cyclical decline in silver back to support near $16.00. That could become the launching point for an explosive rally as silver matches gold to examine the 2013 breakdown zone.
Though silver remains below the $21.23 high set in 2016, its plight is likely temporary. With governments pushing negative interest rates globally, it's likely just a matter of time before investors wake up and choose hard assets over pathetic paper promises.
The bull market in precious metals is just getting started. The next 6-month low may be one of the last great buying opportunities.
AG Thorson is a registered CMT and expert in technical analysis. He believes we are in the final stages of a global debt super-cycle. For more information, please visit https://goldpredict.com/
*********
More from Silver Phoenix 500