Silver Price Speculators Trimmed Bullish Bets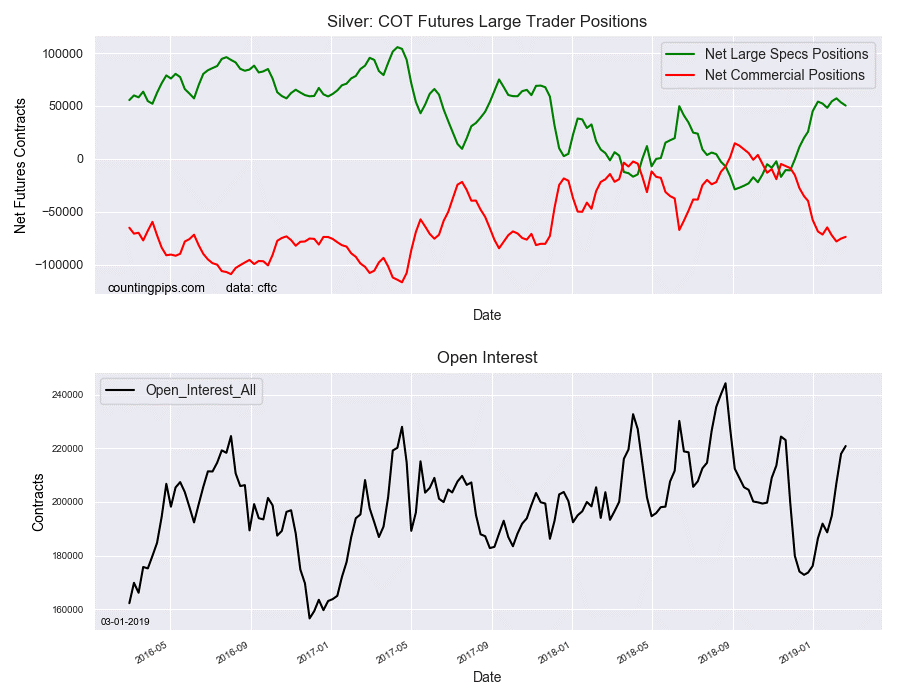 Silver COT Futures Large Trader Positions
Silver Speculators Trimmed Bullish Bets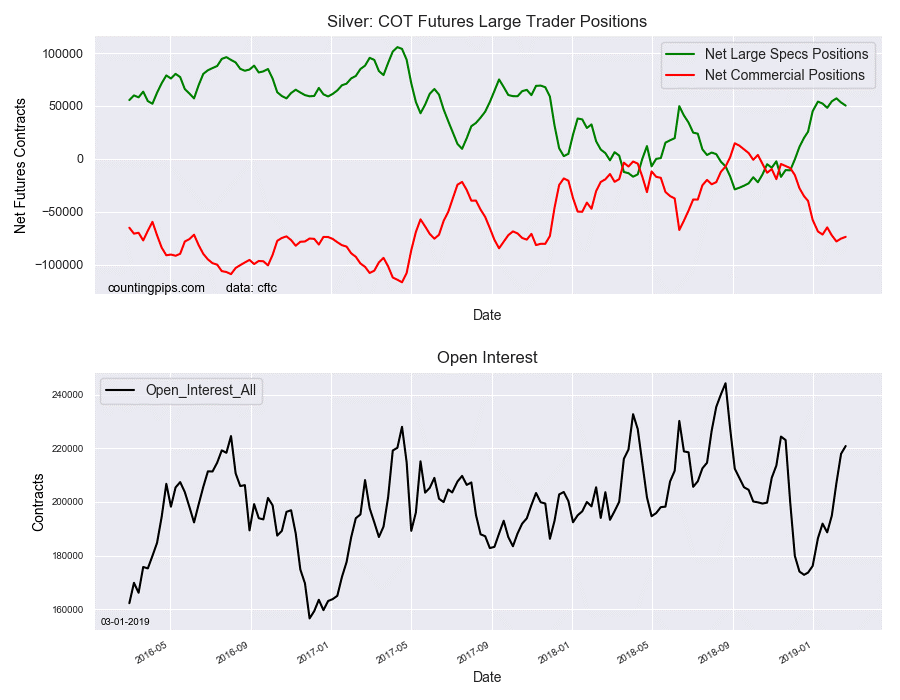 Silver COT Futures Large Trader Positions
Silver Non-Commercial Speculator Positions
Large precious metals speculators cut back on their bullish net positions in the Silver futures markets for a second week through mid-February, according to the latest Commitment of Traders (COT) data released by the Commodity Futures Trading Commission (CFTC) on Friday.
This latest COT data is from the middle of February due to the government shutdown which suspended the releases for approximately a month. The CFTC is releasing data on Tuesdays and Fridays going forward until the data is back up to date.
The non-commercial futures contracts of Silver futures, traded by large speculators and hedge funds, totaled a net position of 50,269 contracts in the data reported through Tuesday February 19th. This was a weekly reduction of -2,934 net contracts from the previous week which had a total of 53,203 net contracts.
The week's net position was the result of the gross bullish position (longs) decreasing by -587 contracts to a weekly total of 89,135 contracts compared to the gross bearish position (shorts) which saw a advance by 2,347 contracts for the week to a total of 38,866 contracts.
The Silver speculator positions declined modestly for two straight weeks through February 19th after a two-week rise had brought bullish bets to the highest level since November of 2017. The spec position had been in extreme bearish territory as recently as November 27th of 2018 before the spec positions rose sharply for eight out of the next ten weeks through early February, bringing the net positions roaring back into a bullish standing.
Silver Commercial Positions
The commercial traders position, hedgers or traders engaged in buying and selling for business purposes, totaled a net position of -73,874 contracts on the week. This was a weekly increase of 1,620 contracts from the total net of -75,494 contracts reported the previous week.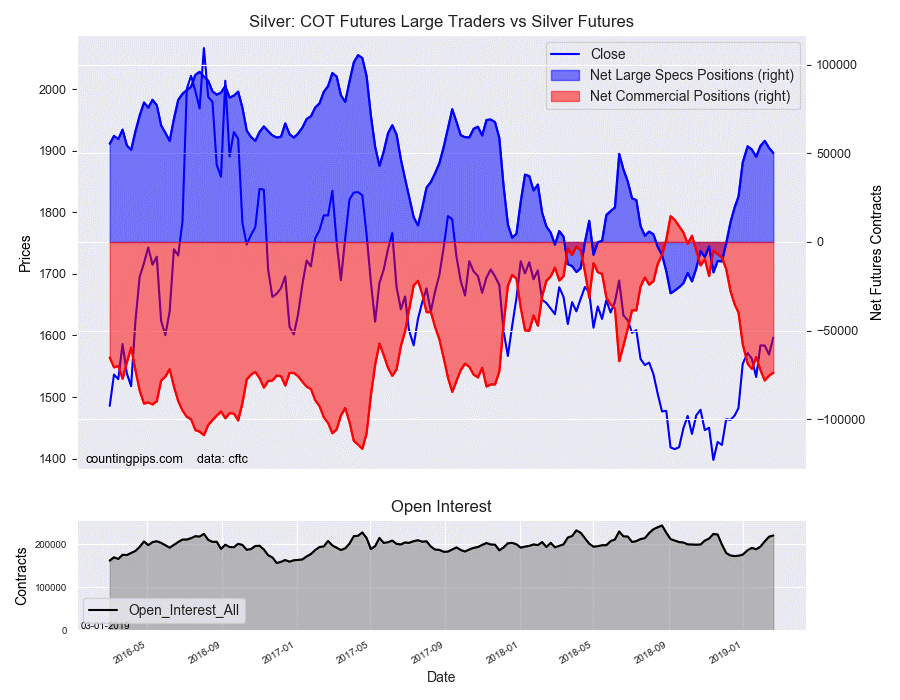 Silver COT Futures Large Trader Vs Silver Futures
Silver Futures
Over the same weekly reporting time-frame, from Tuesday to Tuesday, the Silver Futures (Front Month) closed at approximately $1596.70 which was an advance of $27.70 from the previous close of $1569.00, according to unofficial market data.
*********
More from Silver Phoenix 500