Silver Price Targets For The Summer And The End Of 2015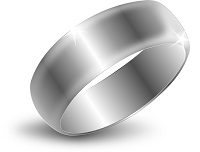 As a technical analyst, I continually go through the charts trying to find similarities and clues to help me make educated trading decisions. My wife questions if I need help because I spend between 30+ hours every week staring at and annotating charts. It's my passion and when you love what you do you never work a day in your life.
I don't know what it is about gold and silver, but I fell in love with them over a decade ago…and became obsessed with studying their every move. Because they are thinly traded, volatile and often manipulated the precious metal sector is the most difficult sector to analyze. As an analyst your only as good as your last call, and it's impossible to get every call right. I often get close to calling potential bottoms and tops, but occasionally I miss. When I miss I quickly admit it, examine my mistakes and strive to be better.
That being said, I will proceed to my next call regarding the gold and silver markets. Gold prices and silver prices form tradable bottoms every 22-weeks give or take a few weeks, we call these Biannual cycle lows. They also make common cycle lows (20+/- trading days) and MAJOR cycle lows (every 7-8 years). We primarily focus on Biannual cycles as they seem to provide better trading opportunities on an intermediate term basis.
Last week silver formed a technical reversal suggesting potential Biannual cycle lows for both gold and silver. Below is a weekly chart of Silver that shows a distinctive pattern. If the trend continues, we will likely see a move higher to the $17.00 area followed by a drop significantly lower into December of this year.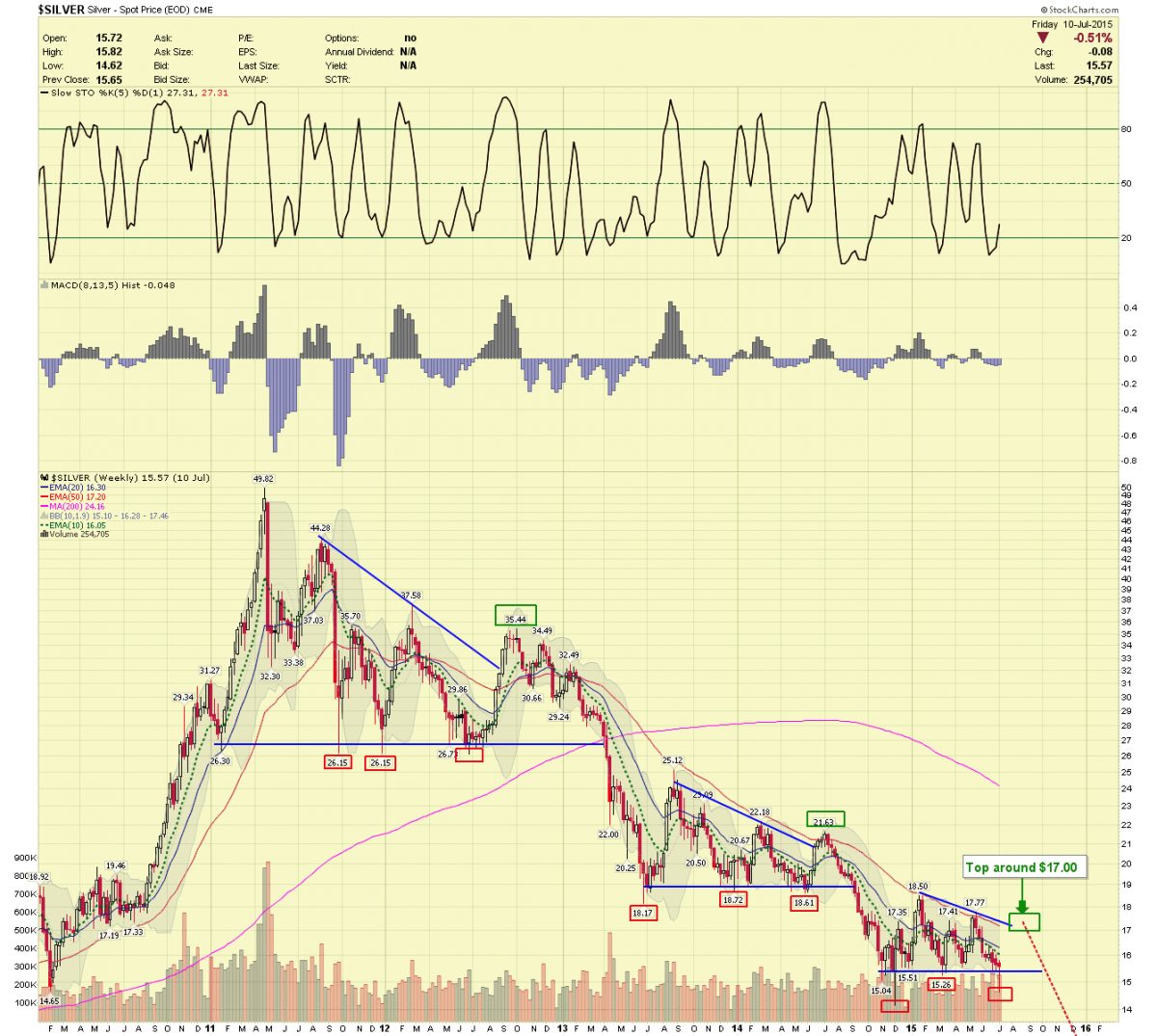 My daily chart of Silver is filled with many annotations, and I apologize if it appears unorganized. If the pattern mentioned above continues, we should move higher to the $17.00 range in Silver ($1,215 in Gold) by mid/late August 2015. Followed by a significant move lower to around the $13.00 level by the end of December of this year (initial target suggests $12.85 Silver).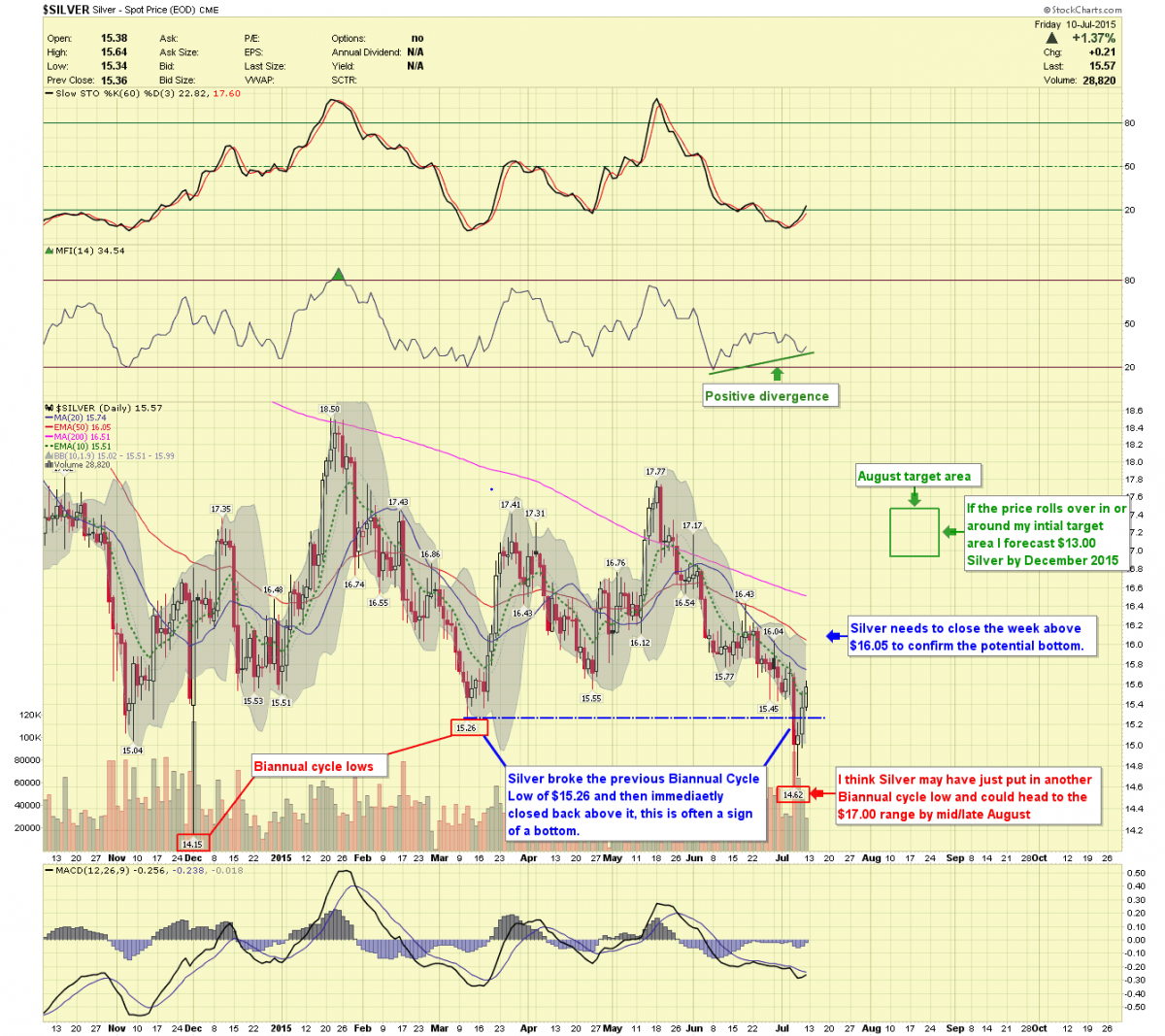 To be clear Silver must close above the $16.05 level either this week or next for a confirmation. If it can't, then the volatility of Greece and China skewed the charts and I will need to re-analyze.
********

We offer several affordable newsletter services at Chartseek.com please stop by and check us out. 
More from Silver Phoenix 500