Silver Price Update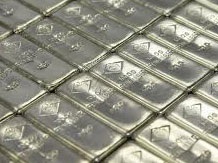 The last update posted on October 18TH called a top in silver…and that is what it turned out to be. On its 3-month chart we can see that silver broke down from a small Head-and-Shoulders top at the end of October and then went into a steady day after day decline with the result that it has dropped now for 7 trading days in a row. While it could drop further towards or to the support shown, it is getting short-term oversold and is increasingly likely to bounce soon. As with gold this weakness was triggered by dollar strength, with the dollar rising sharply on Friday in response to a stronger than expected jobs report which the market thinks makes an interest rate rise more likely.
The 1-year chart provides more perspective and on it we can see that the support in the $14.25 - $14.50 zone is quite substantial, so that even if the silver price is destined to go on to break below this support, it is likely that it will at least pause and mark out a trading range in this zone, and possibly bounce. As we can see from moving average alignment the overall trend remains down.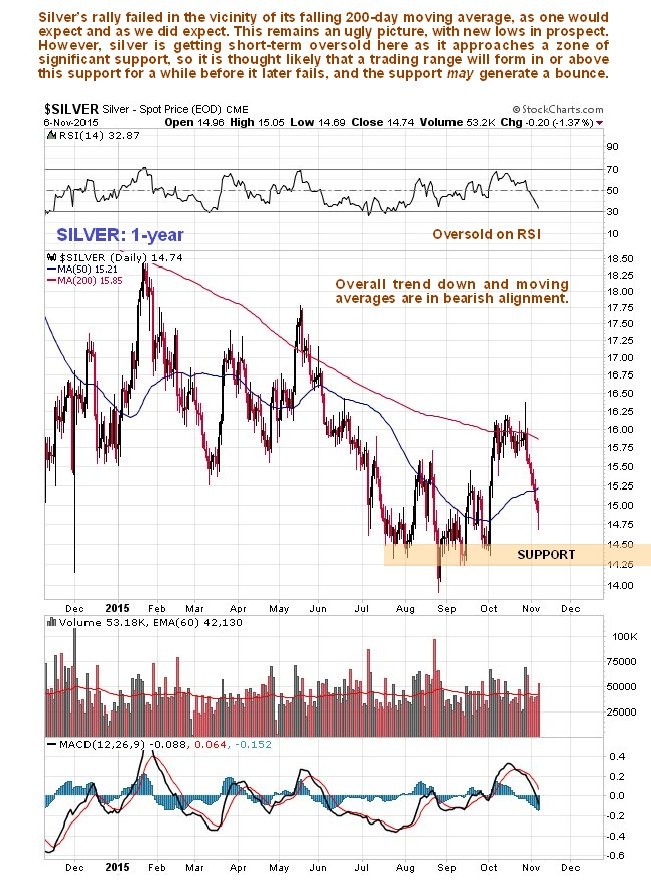 Although Commercial short positions in silver eased somewhat by last Tuesday, as we can see on the latest COT chart, and will probably have continued to improve late last week, this latest COT chart still looks awful and implies that, short-term bounce or not, silver is set to drop much more, which implies that the dollar rally will continue.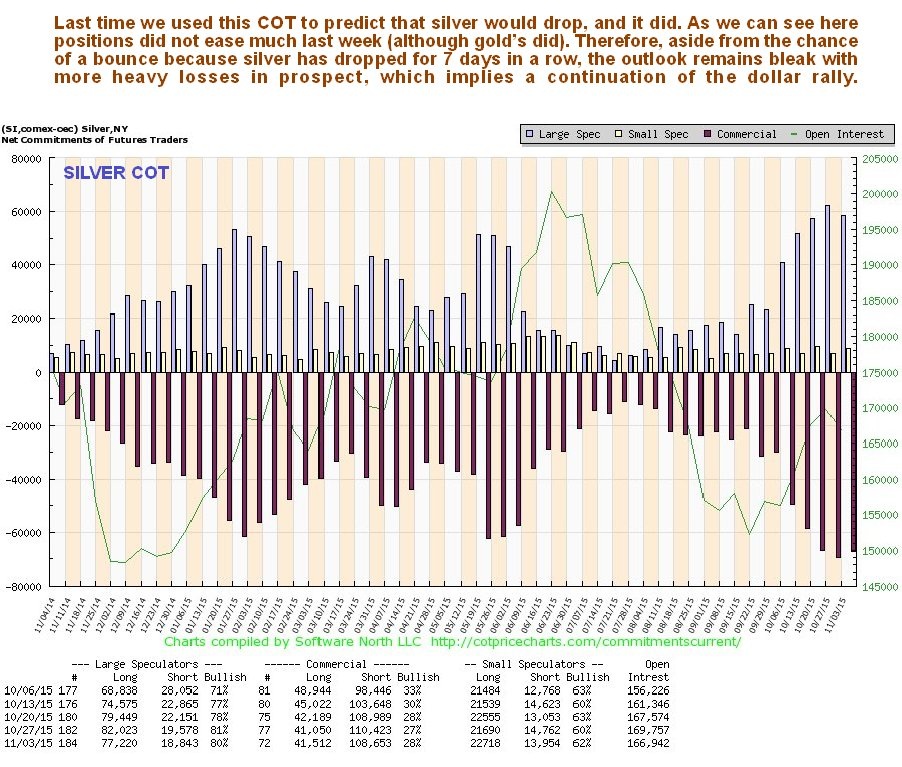 How far could this nascent downleg take silver? On its 7-year chart it looks probable that silver will drop to the lower boundary of its major downtrend, in which case we are looking at it dropping to the $10 area. Bulls had better hope that it stays above the inner pale trendline shown, which would hold out the chance that the downtrend is morphing into a bullish Falling Wedge, but the still awful COTs suggest that this is a forlorn hope and that much lower prices lie ahead.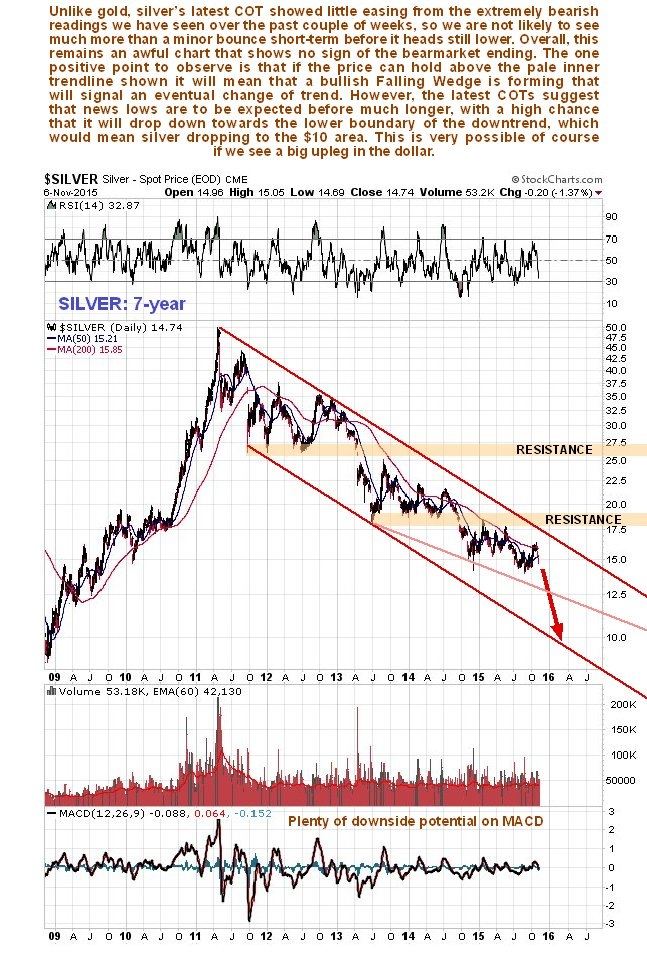 The dollar strength which is the root cause of the weakness in gold and silver, and other commodities, is discussed in the parallel Gold Market update , where we see that the dollar may be starting a big uptrend that takes it as high as the 120 area on the index, as a result of continuing extreme weakness in the euro.
******** 
Courtesy of  http://www.clivemaund.com
More from Silver Phoenix 500