Silver Prices Ending March On A Road Bump; Are Greater Things Ahead?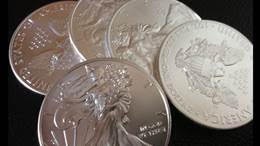 The headlines in silver this week show that it hit a bit of a road bump Wednesday as the U.S. dollar index showed some strength again. As many investors know, a strong U.S. dollar index tends to be bearish for precious metals, denominated in U.S. dollars, as a stronger dollar can buy you more. But let's look closer at silver's movement this week and its movement for the month to get some true context about where the precious may be heading in April and beyond.
A "Corrective Pullback" For Silver?
Silver's recent gains have been curtailed a bit this week, with Forbes noting "normal corrective pullbacks on the charts" for both gold and silver. Forbes points out that the main reason for this might be the rebounding U.S. dollar and its index on Wednesday, which in turn tends to be bad for precious metals. The U.S. dollar had been low recently, and a rebound in the index usually bodes ill for gold and silver.
But is this really a corrective pullback, or simply a move up in the Dollar Index after a poor performance? It may be that silver is still headed up and the strength of the dollar slowed that a bit. However, only the April performance of silver can show which scenario is the true one.
Optimism In The Silver Market Despite Midweek Lull
Yesterday's sluggish performance by silver and the boost in the US dollar suggest that things are boding ill for the precious metal. But according to Seeking Alpha, "the optimists are winning yet again."
That means some potential pessimism for the US dollar index as well. Though the dollar did spike up again this week, its performance as of late hasn't been great. That might portend well for those who see more interest rate hikes coming this year.
Putting Silver's Movement In The Context of March
Now that we're almost at the close of the month, it's a perfect time to zoom out and do a quick review of silver's performance. The following chart from APMEX.com will help put silver's mid-week slip in context as well: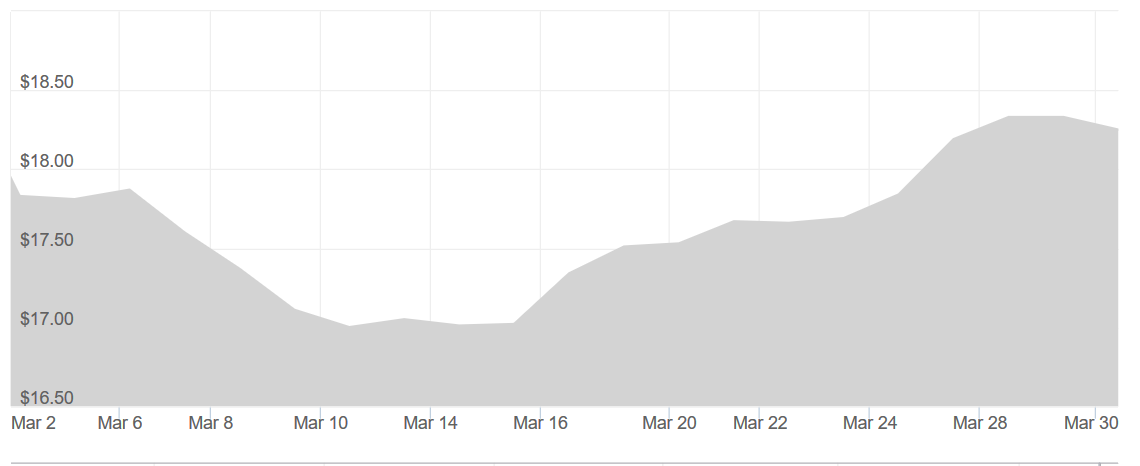 Source: Apmex.com
As you can see, the "bump in the road" was actually a very small clipping of what have been impressive gains in the past couple of weeks. The only thing preventing March from being a banner month for silver was the fact that it started so close to $18 per troy ounce.
Of course, it's worth mentioning that this rise coincides with the aforementioned cold streak of the U.S. dollar index. Where will silver head in April? Watching both silver prices and the USD will be critical. If there's plenty of fuel in the tank for the USD, this "bump" could turn into something more. But the overall view of March shows that those who have been optimistic about the chances of silver aren't just making it up. There are really legs in this potential bull market for the precious metal. Whether it ever materializes…well, that's a question to be answered in the interesting quarter ahead.
********
More from Silver Phoenix 500