Silver Prices: Retail Traders May be Losing Battle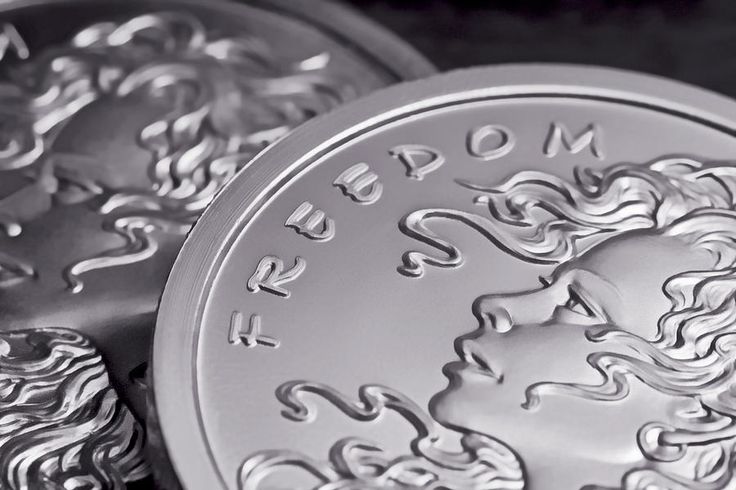 Silver is under attack, and prices are back below the $27.00 level. Yesterday's gap higher was closed, and prices are backtesting the intermediate trendline. What happens next is crucial!
A close below $26.00 would establish a false breakout and bearish reversal (favorite trick of manipulators). In this scenario, silver could collapse back towards $22.00, possibly lower. 
To reverse today's institutional attack, retail traders need to push futures back above $29.00 before Friday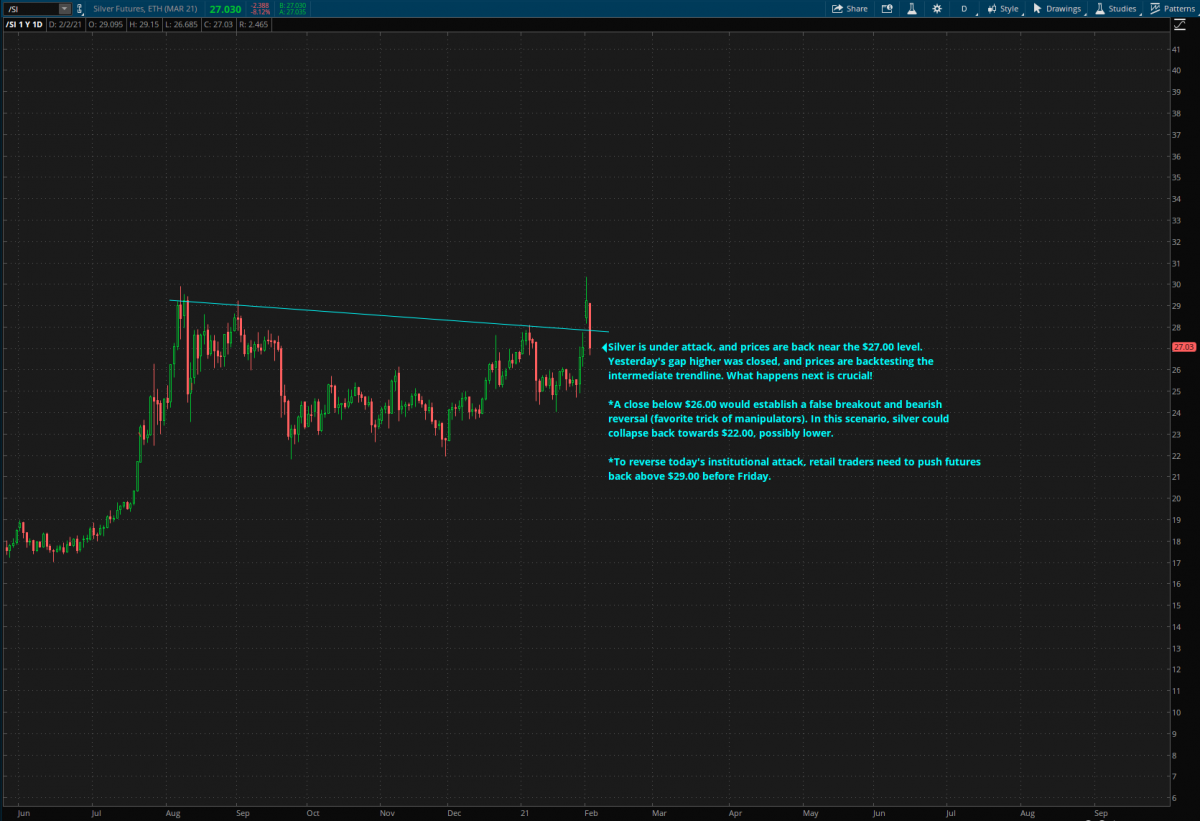 GAMESTOP CHART (GME)
GameStop is down over 60% and decisively below the $100 level.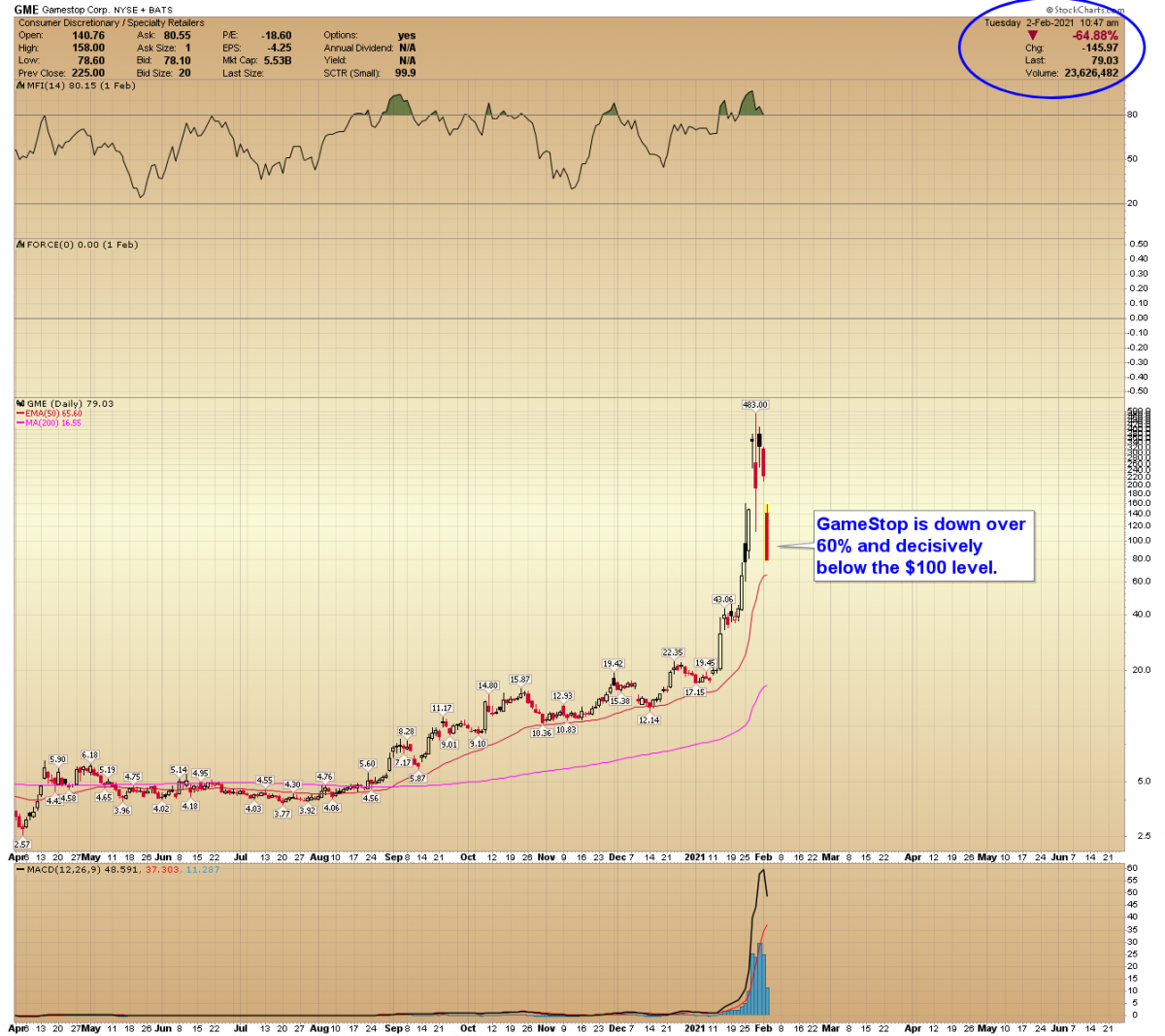 AMC ENTERTAINMENT (AMC)
Prices are down over 50% and could reach support near $5.00 as soon as today.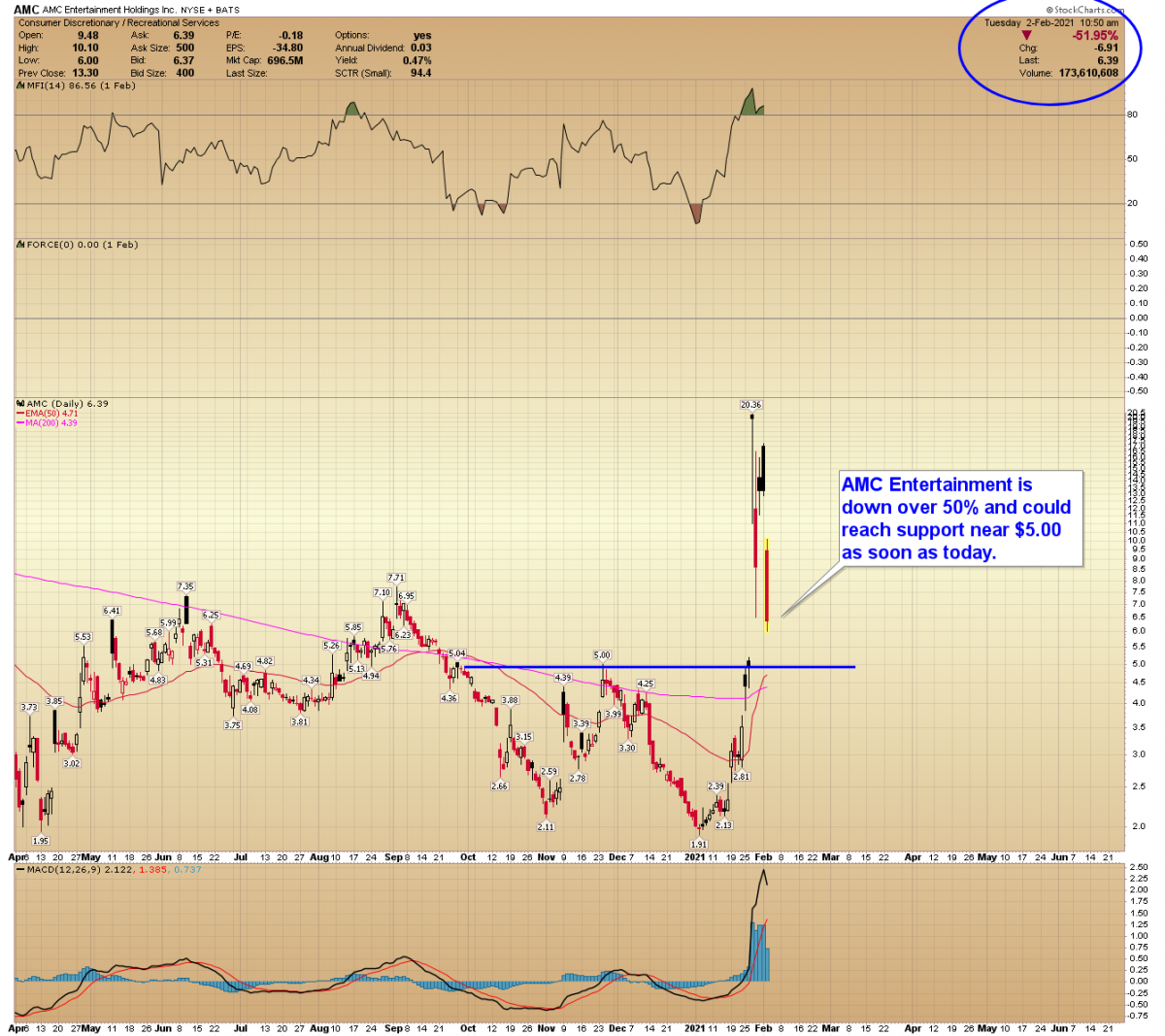 On a positive note, bellwether Newmont Mining is diverging bullishly. 
NEM
Newmont is rallying despite sharply lower gold and silver prices. A close above last Friday's high ($61.50) would be bullish and support higher metal prices next week.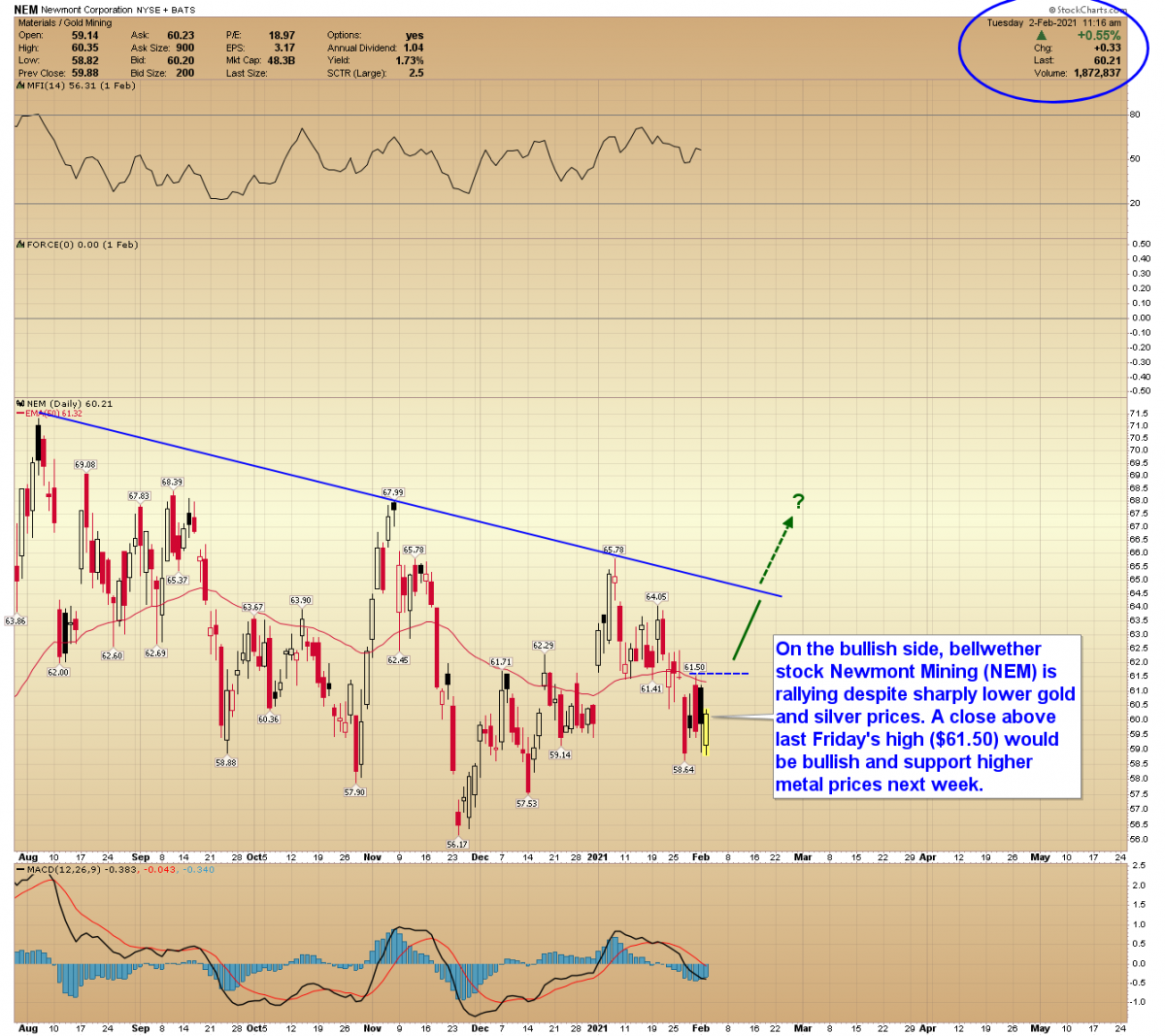 Note: The buying of physical precious metals is exploding and could have a bullish lag of one to two weeks.
How metals and miners respond after Friday's employment report key. 
********
More from Silver Phoenix 500