Waiting On COMEX Silver
With COMEX gold getting very near new 2020 highs, concern is growing that COMEX silver is not coming along for the ride. Let's give it a few days and then check back.
Let's start with COMEX Digital Gold. Recall that prices surged with the onset of QE∞ on March 23. In the thirteen weeks since, price has rallied from $1488 to Tuesday's intraday high of $1786. That's $298 or almost precisely 20%. Not too shabby for just one calendar quarter. If price is able to replicate that move over the next 90 days, we'll be looking at about $2150. Most of you reading this post would probably take that in a heartbeat!
For now, though, while price has rallied strongly since June 5, it's still within the same range that has contained it since mid-April—roughly bounded by $1680 on the low end and $1780 on the high end. What we await is a breakout above this range and a daily close above the April 14 intraday high of $1789.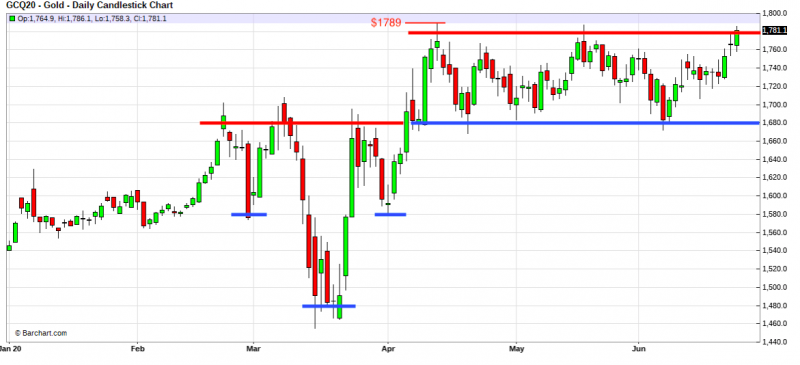 Once COMEX gold then breaks above $1805 on a weekly closing basis, the stage will be set for a rapid move toward the old all-time highs at $1920.
The frustration this week—and, frankly, for all of 2020 thus far—has been the lack of participation in COMEX silver, which began 2020 at $17.92 and trades today at $18.09. This places the gain thus far in 2020 at a whopping 1%. This will soon change, and silver is likely to rush to "catch up" with gold. Price is still quite likely to reach the 2020 target of $20-22 that we laid out back in January: https://www.sprottmoney.com/Blog/gold-and-silver-2...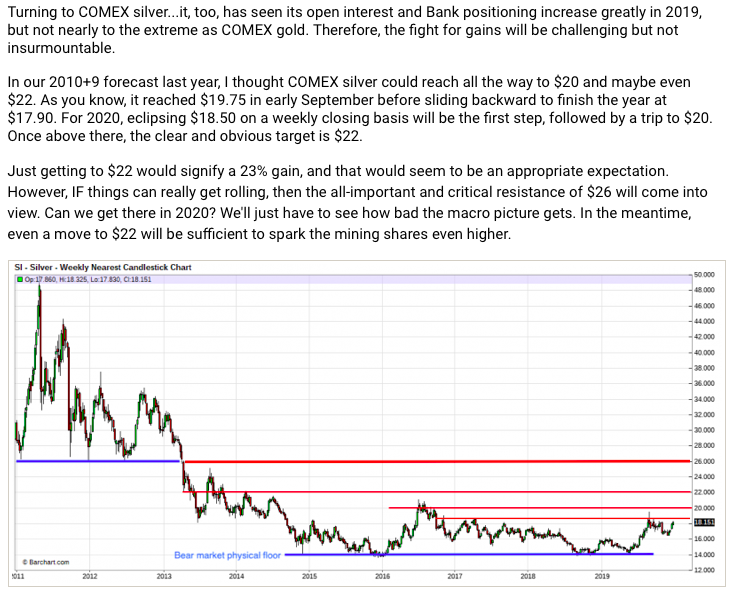 But why is COMEX silver lagging this week, and why will it soon begin a new rally? Three reasons:
• The current front month is the Jul20. Option expiration for this contract is this Thursday, and a clearly delineated "sweet spot" can be found near $18.
• The contract itself goes off the board next Monday and into "delivery" the following day. As of Monday the 22nd, there were still nearly 60,000 contracts left open, with most needing to be rolled into the Sep20 or the Dec20.
• And then we have the end of month and end of quarter issues we must always deal with in both New York and London.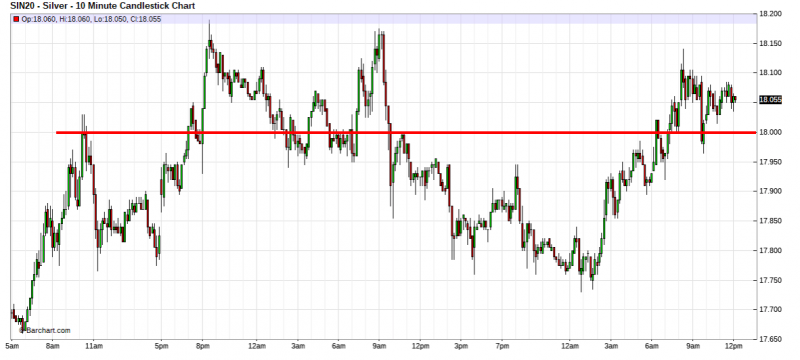 Taking these three factors into consideration, it's not surprising that price seems stalled this week right near the $18.00 level. See below: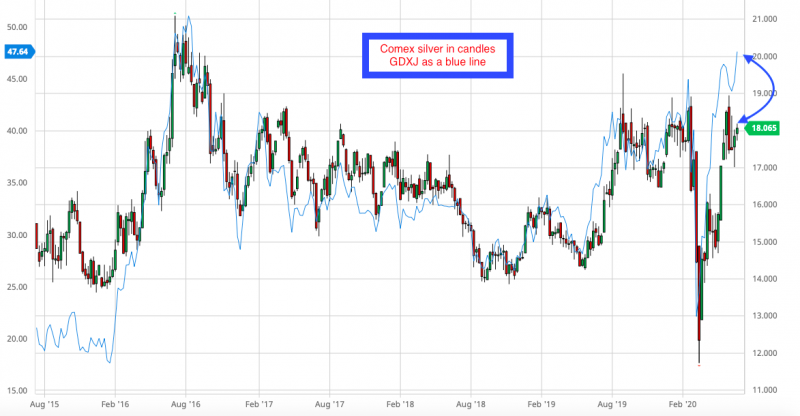 However, once we get into July, the pressures noted above will evaporate and it is then that you can expect COMEX silver to begin moving higher with COMEX gold. With COMEX gold moving above $1800 and the gold:silver ratio moving below 100, we should expect a move toward $19 and then $20. But here are two other, lesser-known indicators that signal this move will soon be forthcoming.
First, check the long-term correlation between COMEX silver and the GDXJ. It makes little sense for these two to be so closely correlated, but the current age of HFT algo trading has led to all sorts of odd pairings. As you can see below, these two have consistently been linked for years...until last month. And now check the gap! So either we should expect the GDXJ to fall to silver or silver to rally to the GDXJ. With gold prices surging and with the next round of earnings reports pending for late July and early August, chances are high that we will soon see silver rushing toward the GDXJ and not the other way around.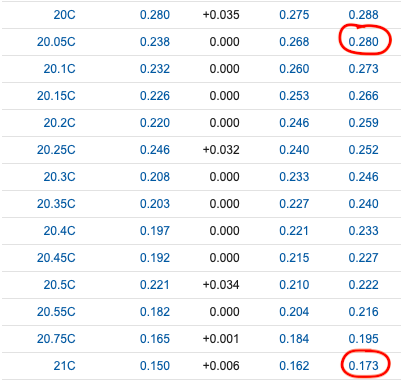 Next, check the premium being "charged" for a COMEX silver option that expires in just five weeks on July 28. Currently, a $19 call is trading at 28¢ and will set you back a cool $1400. For this call option to be profitable at expiration, the Sep20 contract will need to trade at a minimum of $19.28. But look out farther. The $20 call is trading at 17.3¢ for a cost of $865. To place this call in the money over the next five weeks, price needs to move over $2 higher! This might lead you to think that the option market is expecting a rally over the next few weeks, too.
So let's watch to see what happens next. Once we get the Jul20 option expiration and contract rolls behind us, don't be surprised if COMEX silver finally rushes to "catch up" to the current rally in COMEX gold.
About Sprott Money
Specializing in the sale of bullion, bullion storage and precious metals registered investments, there's a reason Sprott Money is called "The Most Trusted Name in Precious Metals".
Since 2008, our customers have trusted us to provide guidance, education, and superior customer service as we help build their holdings in precious metals—no matter the size of the portfolio. Chairman, Eric Sprott, and President, Larisa Sprott, are proud to head up one of the most well-known and reputable precious metal firms in North America. Learn more about Sprott Money.
*********
More from Silver Phoenix 500