Silver Surges Up 16% In US$ In Month As Breaks Out Above $18
Silver is another 0.5% higher today after yesterday's 3% gains, when silver flew through resistance at the $18 level to close at $18.26/oz. Silver has surged by similar amounts in euros and by 22% in beleaguered UK sterling.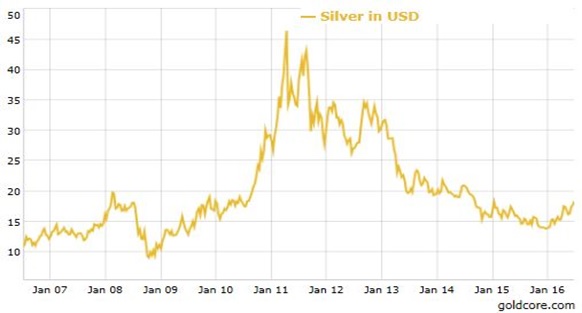 Silver in USD – 10 Years
The rally for silver yesterday and today was more impressive than gold's and saw prices at their highest since mid-September of 2014. Silver has now surged 16% in a month and the next level of resistance is $21.40/oz which silver touched in July 2014.
"Silver looks very bullish now and our clients are allocating to it in a big way," we told Dow Jones Marketwatch: "Silver is like gold on steroids when it gets going due to the very small size of the physical silver market versus stocks, bonds and even the gold market."
Gold and Silver News Headlines

Gold settles near 2-year high; silver soars nearly 3% (Marketwatch)

"Silver looks very bullish now and our clients are allocating to it in a big way" (Marketwatch)

Biggest Gold ETF Tops Record as Angst Drives Inflows: Chart (Bloomberg)

Forget December. Forget Next Year. The Fed's Done Hiking Until 2018 (Bloomberg)
Silver Surges To Post-Brexit Highs (Zero Hedge)

The Italians Need Some Gold! (Investor Intel)

Gold sending a dark sign that 'almost everything has changed' in market (Yahoo Finance)

Calm descends on markets – but for how long? (Money Week).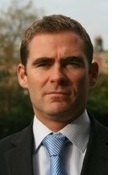 Mark O'Byrne is executive and research director of www.GoldCore.com which he founded in 2003. GoldCore have become one of the leading gold brokers in the world and have over 4,000 clients in over 40 countries and with over $200 million in assets under management and storage.We offer mass affluent, HNW, UHNW and institutional investors including family offices, gold, silver, platinum and palladium bullion in London, Zurich, Singapore, Hong Kong, Dubai and Perth.
More from Silver Phoenix 500: