Bitcoin Price Alert - Could China's Crackdown Trigger a Flash Crash in Crypto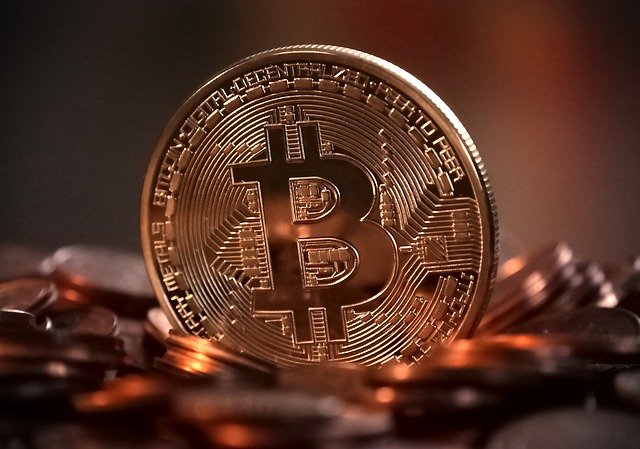 China recently declared all crypto-currency transactions illegal. What does that mean, and could a liquidity crisis cause a flash crash in crypto?
China's central bank announced all transactions of crypto-currencies illegal, effectively banning digital tokens such as Bitcoin.

"Virtual currency-related business activities are illegal financial activities," the People's Bank of China said, warning it "seriously endangers the safety of people's assets."

With the heightened default risk surrounding Evergrade, I see the potential for a widespread contagion and rapid deleveraging that could trigger a flash crash in crypto. 
BITCOIN FUTURES DAILY: Bitcoin is down on today's news. Breaking below $40,000 would imply a secondary top at $53,125 and promote more sideways consolidation. Ultimately, a breakdown below $28,000 is needed to confirm a crypto bear market. Until then, prices are merely consolidating.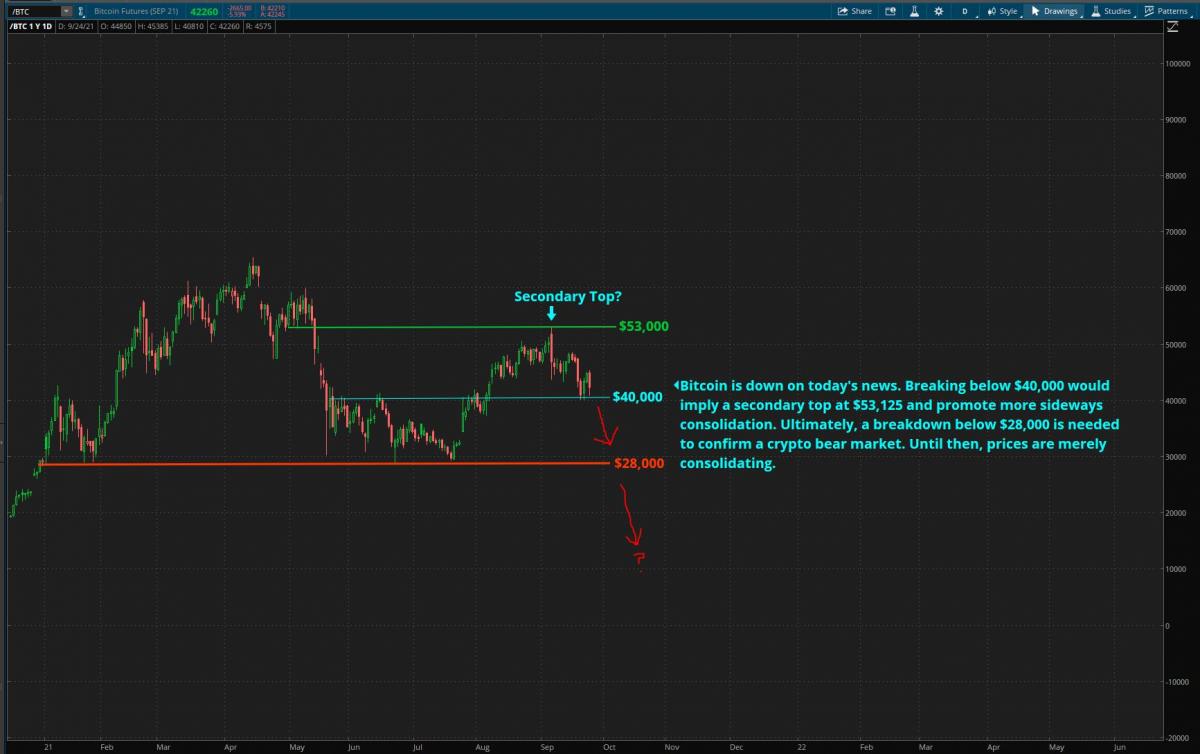 Note: To signal a flash crash, bitcoin would have to drop below $28,000. 
Deleveraging: The Chinese economy is highly leveraged. Many of its citizens have all their wealth wrapped up in real estate. The situation with Evergrande is horrible and could lead to massive losses. If a deleveraging begins, the government may step in to cover losses and maintain order. If they fail to respond appropriately, we could see a sharp selloff in most assets, especially overleveraged crypto. 
Potential Flash Crash: One scenario I'm considering is a liquidity shock and flash crash in crypto exchanges. Let me explain; if we see a rapid deleveraging (now or later), buy-side liquidity could dry up quickly. If buy orders dry up while investors are rushing to the exits - crypto prices could plummet. How low could they go? I have no idea, but theoretically, some could drop to the lowest buy order. A flash crash would likely last just a few seconds before exchanges capitulate. 
The flash crash described though unlikely is certainly possibility, given today's fast-moving markets. A crash would most likely happen over the weekend (when traditional banks and funding sources are closed). Think about it: low weekend trading volume combined with a deleveraging event could trigger margin calls at a time when overleveraged traders can't assess additional funds. This could result in forced selling. 
Final thoughts, if crypto transactions are illegal in China, and there is a rush to liquidity (now or later) - investors may switch to gold to protect wealth and purchasing power.
AG Thorson is a registered CMT and expert in technical analysis. He believes we are in the final stages of a global debt super-cycle. For regular updates, please visit here.
********
More from Silver Phoenix 500