Fed's Powell Inches Toward The Ledge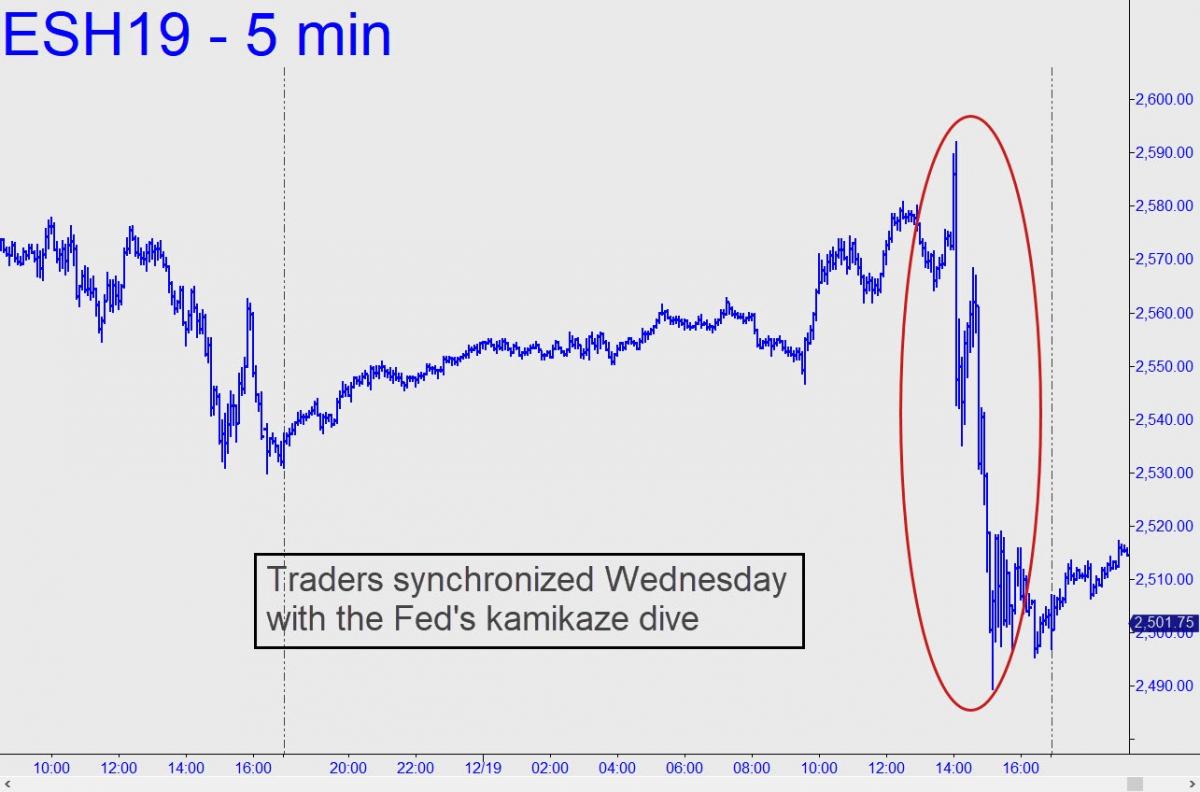 Fed monetary policy inched toward suicide Wednesday with a 25-basis-point rate hike and a feint toward bumping up interest rates two more times next year. Are they trying to make certain that Trump doesn't get re-elected? This interpretation is sounding less farfetched each day as the banksters continue to flout a global economic storm that is gaining strength by the week. It is manifest in the faltering economies of Germany and China, but also in the U.S., where the housing and auto sectors have begun to implode.
The Burden of Debt
If that weren't enough to make Team Powell think twice about continuing to walk the walk, the collapse in oil prices is threatening to unleash a deflationary juggernaut on the financial world. The energy patch is where all the leveraging hellcats flocked when the U.S. began to emerge from the Great Financial Crash of 2007-08. Energy resources became a key source of collateral for heedless lending, which in turn created a global derivatives bubble with a notional value exceeding a quadrillion dollars. Every 25-basis-point rate hike increases the burden of debt on all of it, making a deflationary day of reckoning nearly inevitable.
If you don't subscribe but want a peek behind the headlines, click here for a free two-week trial to Rick's Picks. It will give you instant access to all features and services, including a 24/7 chat room where great traders from around the world share ideas that can help you make money.
More from Silver Phoenix 500