Fractal Analysis Of US Dollar Index Suggests Massive Gold Rally Coming
In the chart below, I have done a fractal analysis of the US Dollar index (generated on tradingview.com). It shows that the US Dollar index is likely to drop over the next years; however, it appears to have started a new uptrend (read deflation – deflation is great for gold and silver, from a long-term point of view.
It also indirectly shows that gold is likely to perform in a similar manner to how it moved from about $100 to $850 in the late 70s. Furthermore, the analysis suggests that we are now at a point similar to January/February 1977. If this pattern plays out like it did in the late 70s, and gold has a similar rally, then we will see a gold price in excess of $8000.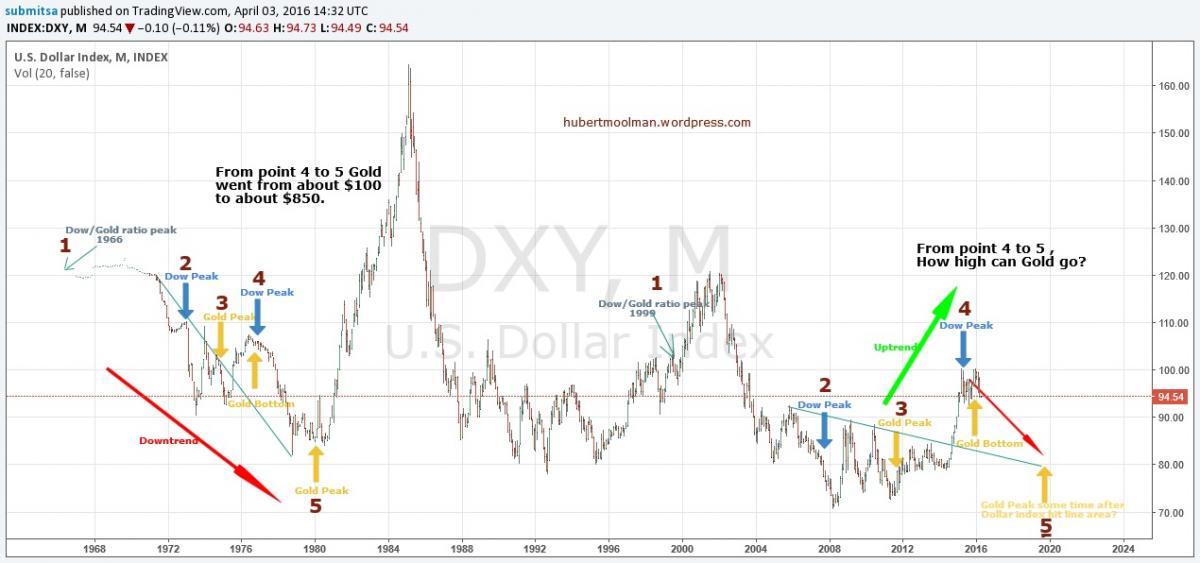 Courtesy of https://hubertmoolman.wordpress.com
More from Silver Phoenix 500