Get It Wrong Again?
The emergence of the new Omicron coronavirus strain is roiling financial and precious metals markets. Investors fear government health officials will order new lockdowns to try to contain it.
Never mind that previous lockdowns don't appear to have worked. Some of the most draconian were imposed by Michigan governor Gretchen Whitmer. Her state now records the nation's highest seven-day rate of infections.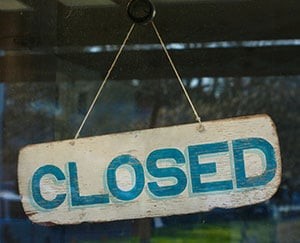 The so-called experts who craft official guidance, such as Dr. Anthony Fauci, have been wrong at every turn.
The list of things they have gotten wrong about COVID-19 would be too extensive to document here. But their credibility on everything from the origins of the virus to the effectiveness of masks, social distancing, and vaccines has been shot.
All the while, the virus seems to defy all attempts to predict its upturns, downturns, and breakout variants.
Back in the summer of 2020, when public health authorities were ordering churches and schools closed, and weddings and funeral services cancelled, they inexplicably endorsed mass civil unrest by Black Lives Matter protestors.
The extent to which the riots helped spread the virus is unknown, but they helped unleash a record-breaking surge in violent crime that is still ongoing.
Now the experts are worried that a recent wave of organized looting sprees…is being called looting.
According to San Francisco's ABC7, "Experts caution use of 'looting' in describing rash of Bay Area smash and grabs."
Much of what gets pushed by the mainstream media as expert opinion is not grounded in sound science at all. The good news is that because the bias has become so blatant, more people are seeing through it.
More people are becoming skeptical of official pronouncements – be they from government health bureaucrats or central bankers.
The Federal Reserve has certainly lost credibility on inflation being transitory. The White House has lost credibility on the economy being strong. And Wall Street may lose credibility with investors if artificially high valuations do prove to be transitory.
Markets are inherently unpredictable.
Holding gold and silver bullion is a great antidote to many of the threats currently facing financial markets. However, prudent investors should be skeptical even of experts who tout precious metals. (Including us!)
If you're stacking gold and silver coins based solely on the price forecast of some guru, then you may be doing the right thing for the wrong reasons.
If the guru changes his forecast, will you suddenly change your investment strategy (perhaps at the exact wrong time)?
While there may be a place in your portfolio for trading and speculation, the purpose of a core precious metals holding is to protect against unpredictable events at all times.
The case for having such a holding is based on the very modest proposition that you don't know what will happen next – and neither does any expert.
********
More from Silver Phoenix 500