Learning To Love Heavy New Tariffs
The on-again, off-again trade deal with China has put some life into the stock market, all of it vicious. It has also invigorated an otherwise moribund discussion concerning weather tariffs are good or bad. Popular wisdom has it that the mere discussion of Smoot-Hawley tariff legislation caused the stock market to gyrate wildly in 1929 and eventually to crash. Pat Buchanan does a good job debunking this myth in a think-piece published on his web site entitled Tariffs: The Taxes That Made America Great. Maybe. But it's hard to get around the logic of classical economics, which holds that it is always economically beneficial for a nation to buy from the lowest-cost producer, since the savings can be invested to produce things at which the nation excels.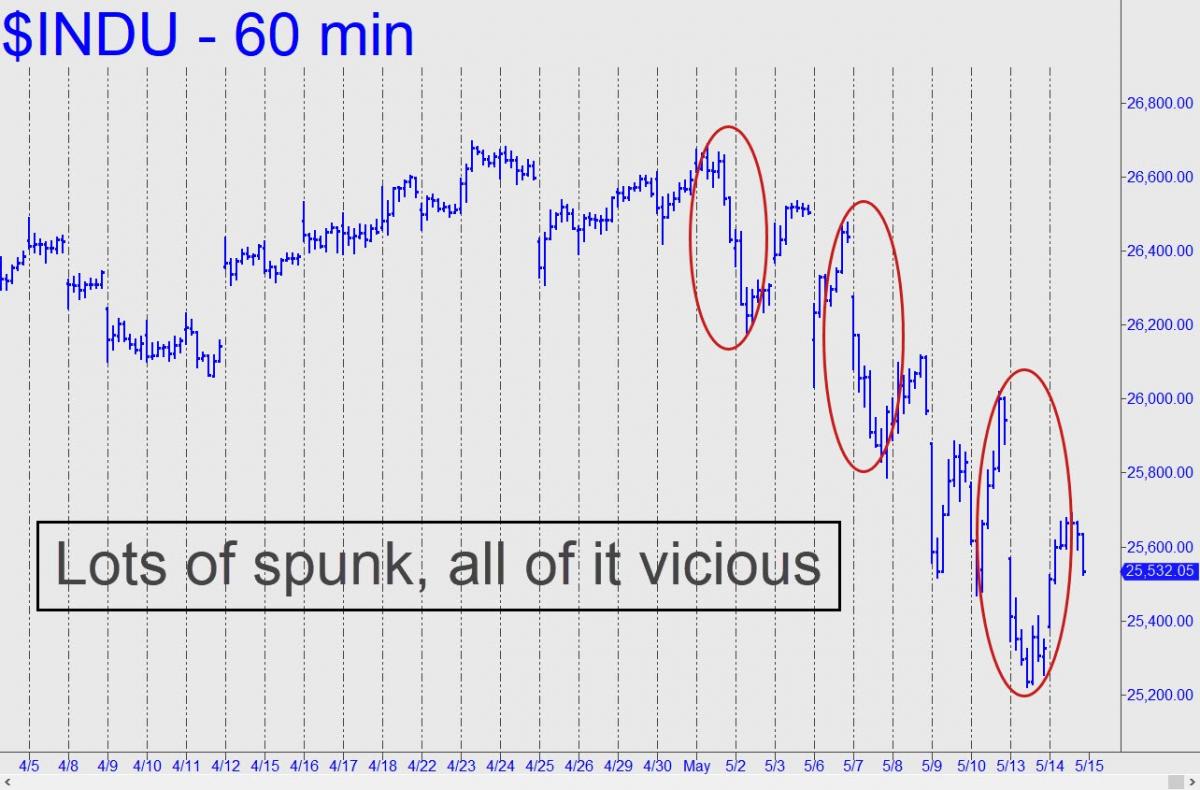 Rewarding a Deflator
In practice, however, much of our savings gets invested in digital smoke-and-mirrors. Uber, for instance. How else could a company that in purely economic terms is a deflation catalyst command an $80 billion valuation? (That amount was precipitously reduced, incidentally, by a 10% plunge in the stock since Monday, when the ride-hailing firm went public). If we invested wisely, Adam Smith's Law of Comparative Advantage would work beautifully, increasing productivity and thereupon wealth. We don't invest wisely, however, simply because most of our money comes not from hard-earned savings, but from infinitely available credit created out of thin air by the banksters. So Pat Buchanan winds up being right: Tariffs can't hurt America — not unless the Fed chooses not to make America's farmers and others on whom the tax falls most heavily whole by monetizing their losses. China will lose a lot of sales in the U.S. as exporters in other countries ramp up to fill the void. As for the stock market, bears had better step out of the way, because they've been played. 
Click here for a free two-week trial subscription that will give you access to all paid features and services of Rick's Picks, including daily, actionable trading recommendations and a ringside seat in a 24/7 chat room that draws veteran traders from around the world.
********
More from Silver Phoenix 500