Making Sense Of Mixed Messages In The Silver Markets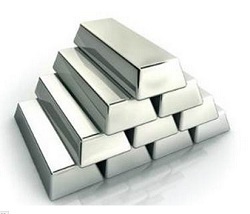 Recent downward moves in the silver markets have put investors on edge, but since flirting with $15 per troy ounce earlier in the week, the price has bounced back. So it's not surprising that we see so many mixed messages in the silver markets—both optimism and pessimism, depending on what you read. Let's define these messages and see if we can find some truth somewhere in the noise:
Silver Looking "Bleak" Just A Few Short Days Ago
On May 9th, silver's prices had retreated so far that Akin Oyedele of Business Insider pointed out that it had already given up all of its gains on the year. After peaking in mid-April, the price had been in a free fall since then, and looked poised to perhaps cross the $16 per troy ounce barrier and enter some new lows on the year.
However, Oyedele quoted some analysts who still foresee a sliver price somewhere between $15 and $20 on the year, which gives the precious metal plenty of wiggle room for upward trends. And considering when this article was published—Tuesday, when silver was looking its bleakest—it's amazing how quickly things can turn around in investor attitudes.
USA Today: "Why You Should Be Buying Silver Right Now"
A recent article posted at USA Today didn't see a bleak outlook on silver, but rather a unique buying opportunity. Quoting David Yoe Williams (and showing a video of the same), USA Today's website even brings up that silver has been underperforming compared to gold…which might represent a unique buying opportunity in precious metals.
After all, if silver is too low compared to gold, there's a chance that long-term, markets will correct that anomaly. This, of course, is based on experience with the silver-gold ratio—and regular precious metals investors know that ratio is a long-term trend rather than an immediate predictor of short-term future results. It's worth noting that silver's recent slump is only the work of about a month or so.
Even so, the optimists now see this low price of sliver as a buying opportunity rather than a harbinger of things to come. And if that's the case, silver might represent a better short-term investment opportunity than does its kindred metal, gold.
Silver Poised For A Rebound?
There are enough mixed messages about silver this week that it's understandable if investors are a bit skittish. One side is saying that silver looks like a great opportunity, while another side wonders how low the precious metal can go. It all comes down to a basic question: do you believe that silver is primed for a rebound, or that its recent slump—which finally halted this week—is just another temporary blip?
Since silver's recent low, it has seen consecutive gains, slowly inching back toward the $17 mark. And those investors who might have bought into silver at the dip early this week are poised to see some returns if the trend continues. The only question is, which side of the mixed messages do you fall on? 
More from Silver Phoenix 500