A Precise Target If Boeing Keeps Falling
Boeing has bounced very precisely from the 363.20 midpoint pivot shown, validating the pattern and its very bearish 'D' target at 323.72. This means that if and when the bounce from today's low sputters out and the stock relapses beneath 363.20, it could fall all the way to 323.72, or 14%, in search of traction. The secondary pivot at 343.46 would become our minimum downside objective at that point.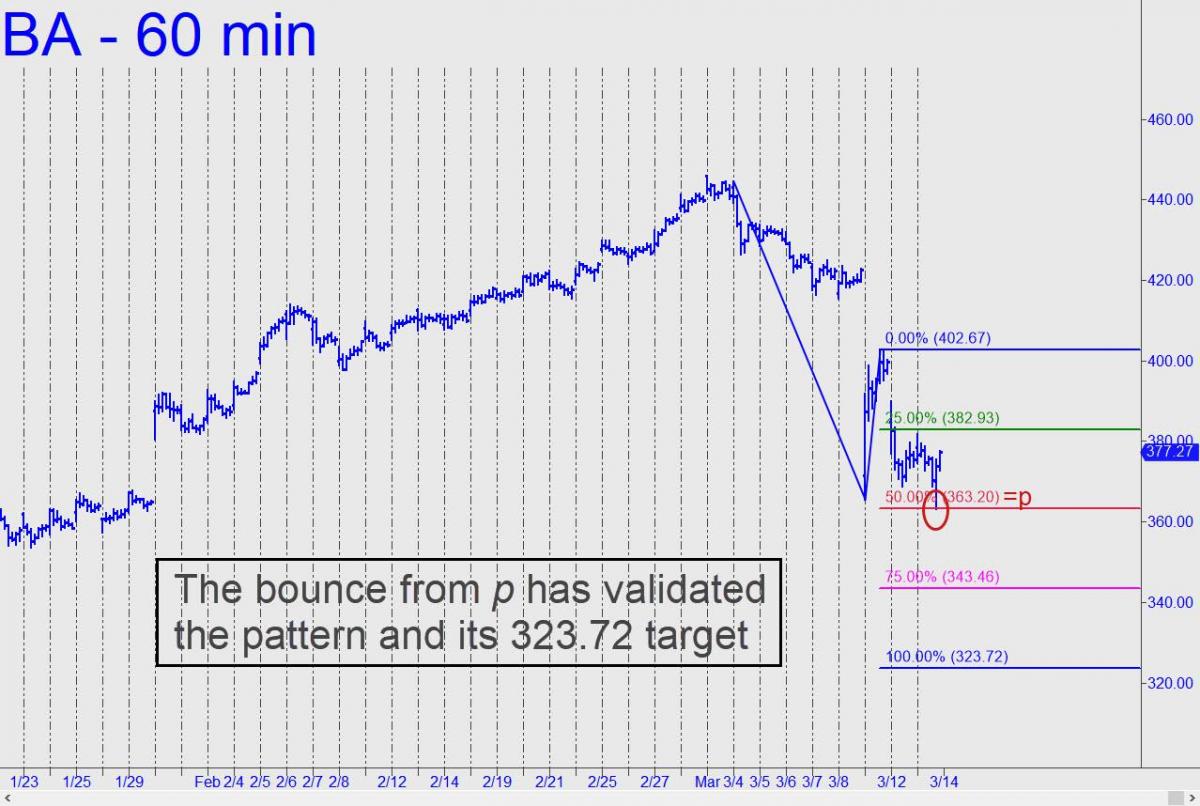 The FAA fell in line with regulators in other countries on Wednesday when it grounded all U.S. flights of the 737 Max. This developing story is not going to blow over any time soon, even if the aircraft manufacturer is able to isolate the source of the problem that has caused two fatal 737 crashes in the last five months. Under the circumstances, the 363.33 low seems unlikely to hold.
For your interest, as the stock has fallen from a high just two weeks ago of $445, the March 360-strike puts expiring this Friday have traced out several huge swings between 0.50 to and 6.50. They could have been bought for as little as 0.11 last week. Here's a graph that shows their histrionics.
(If you don't subscribe but want a peak behind the headlines, click here for a free two-week trial to Rick's Picks. It will give you instant access to all features and services, including a 24/7 chat room where great traders from around the world share ideas that can help you profit.)
*********
More from Silver Phoenix 500