Rally Hasn't Quashed 'Fear Indicator'
Although the S&P500 and the Dow Industrials have been in explosive rallies for the last five days, traders appear skeptical, if not to say skittish. As the take-no-prisoners short squeeze has unfolded, a widely watched 'fear indicator' has refused to give ground; this, despite a 700-point burst in the Dow Industrials and a corresponding gain in the S&Ps over the last three days. The VIX Volatility Index settled at 15.94 on Monday, just a dime lower than where it was when the rally started to accelerate toward the end of last week.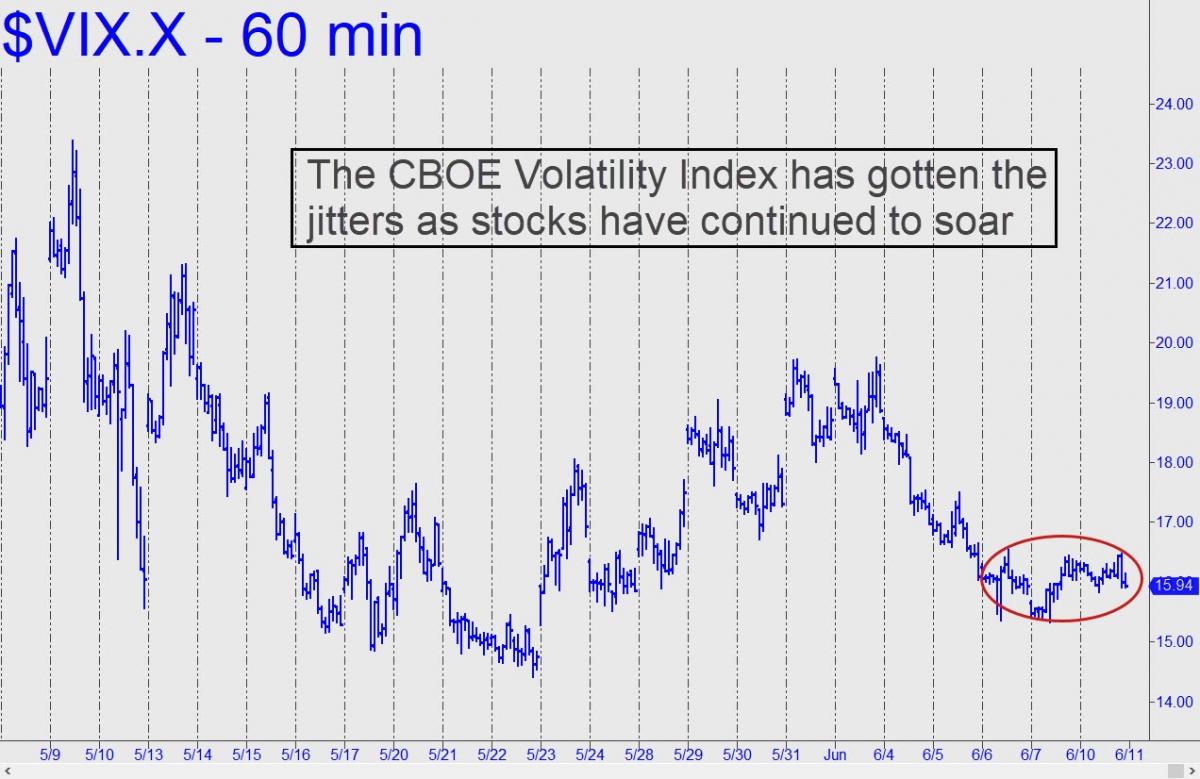 Although the first two days of the move had brought the 'fear indicator' down somewhat, its failure to budge since then is unusual. Contrarians might argue that this is bullish since it suggests that buyers are holding firepower in reserve. But it's also possible the VIX has simply got it right and that it has good reason to act worried. Whatever the case, skepticism alone cannot continue to power stocks higher indefinitely. When the last bear has been squeezed bloodless, look out below! 
Start a free two-week trial subscription by clicking here. Make the Trading Room and Coffee House your first stops. There you will meet veteran traders from around the world.
********
More from Silver Phoenix 500