Silver Market Update
Silver's recent rally was feeble compared to gold's, and the retreat that followed has already erased all of the gains made, and already brought it back close to key support at its June and December lows, as we can see on its 1-year chart below. This much lower high and recent preponderance of downside volume are negatives that portend a severe test of this support and its possible failure soon. However it should be noted here that failure of this support won't necessarily lead to a severe decline, as it may be that silver simply wants to gravitate towards its long-term uptrend line, which we can see on the long-term chart further down the page, which is now not all that far beneath the support.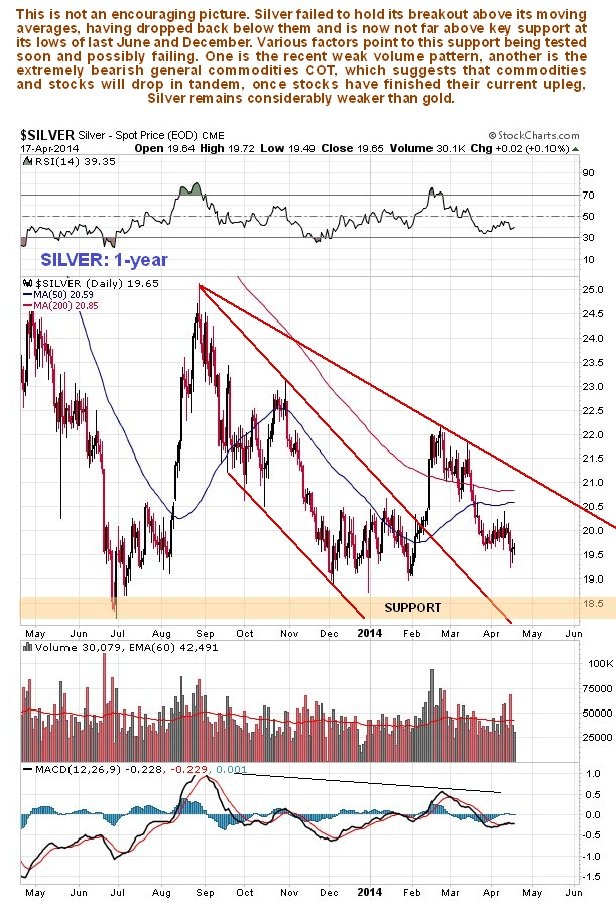 Unlike gold, silver is still some way above its long-term uptrend line, which should hold the price if gold holds above its similar long-term uptrend line, and it is here that a major reversal may occur. However, if gold should break below its long-term uptrend line and head towards its strong long-term support level at about $1000, then it is likely that silver will crash its long-term uptrend line and drop away steeply, especially given its present frail and vulnerable condition.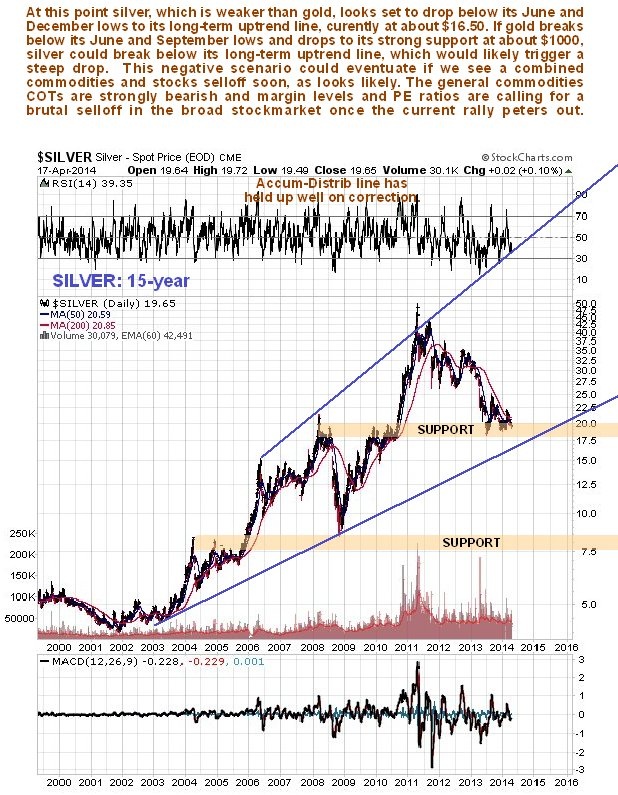 We have seen a substantial improvement in silver's COT charts in the weeks following its February - March high, and while this has opened up the possibility of a rally, there is still plenty of room for improvement in these COTs, which means that there is still plenty of downside potential for silver.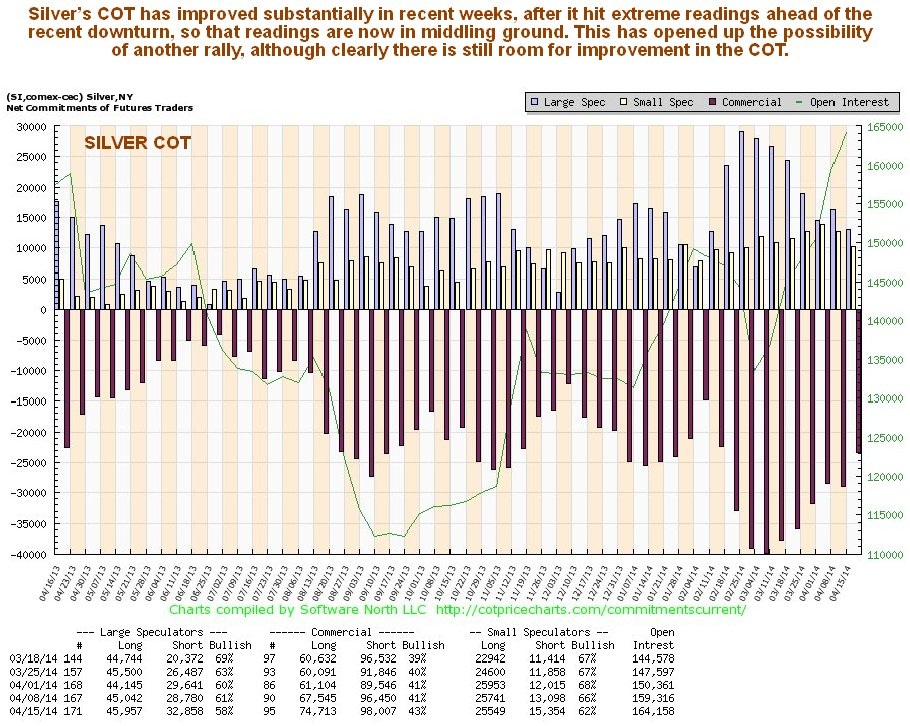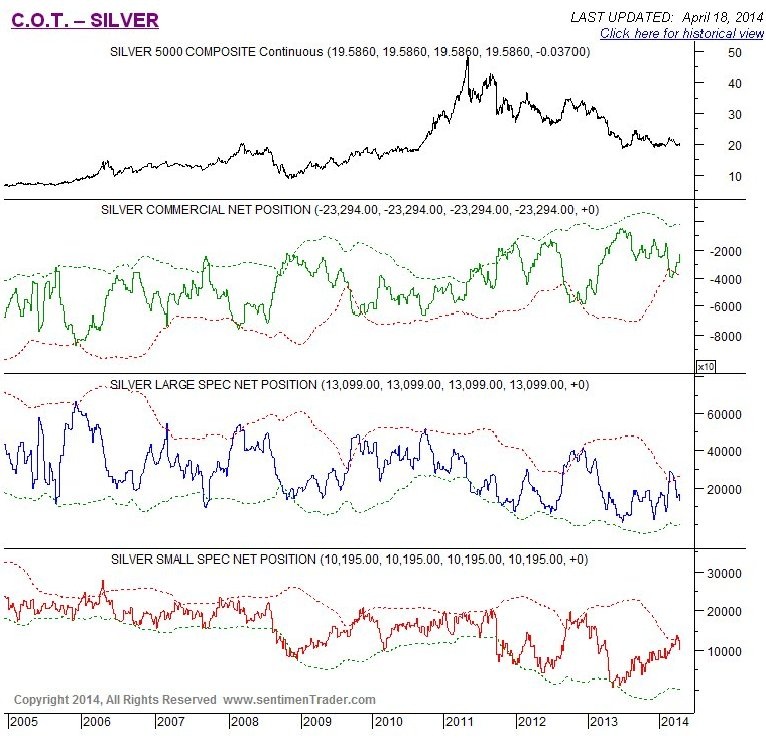 Chart courtesy of www.sentimentrader.com

Public opinion on silver is still in middling ground, which in itself is neither bullish no bearish.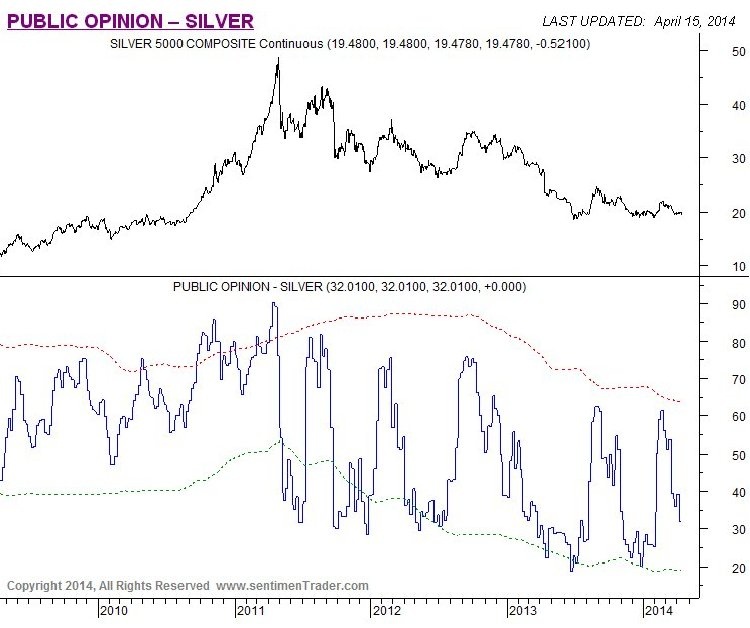 Finally we will look briefly at the latest general commodities COT chart, which shows an astounding shift in positions over the past several months. This chart has rocketed deep into a bearish extreme reading, which does not bode well for commodities as a group at all – what this implies is that commodities will be shot down in flames along with the broad market before much longer. Here we should note that this indicator can lead, and make extreme readings some time before commodities hit a peak, but nevertheless it warns of a looming serious reversal.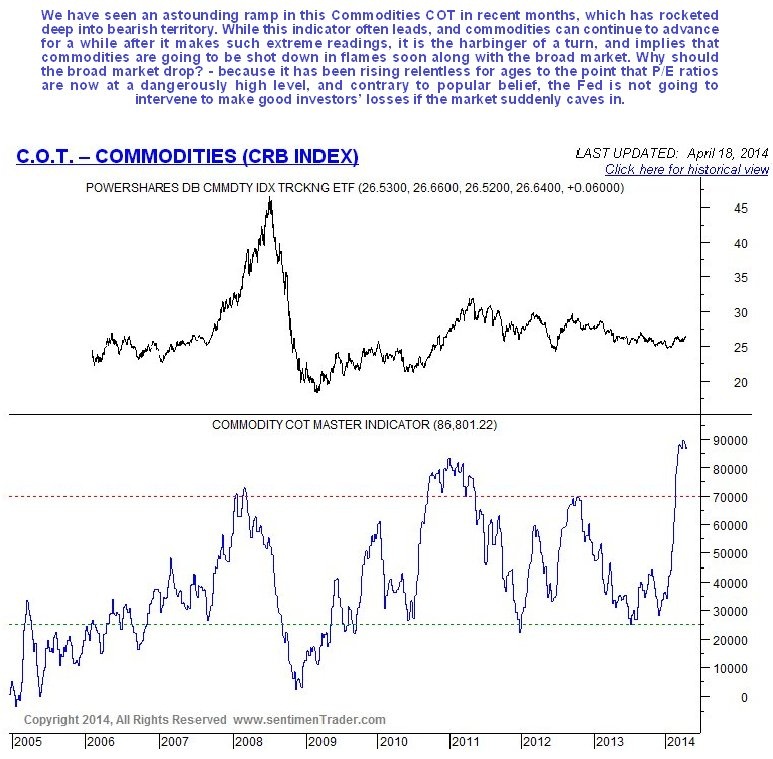 More from Silver Phoenix 500