Silver Market Update
Some weeks back we had correctly surmised that gold's gathering strength would rub off on silver and cause it to start catching up, so we bought a range of silver ETFs and stocks, a move which has paid off well as they have spiked quite dramatically in the recent past.
Starting with silver's 10-year chart, we can see that its presumed giant Double Bottom is starting to look more and more like the genuine article, with the price starting to advance away from the 2nd low of the pattern.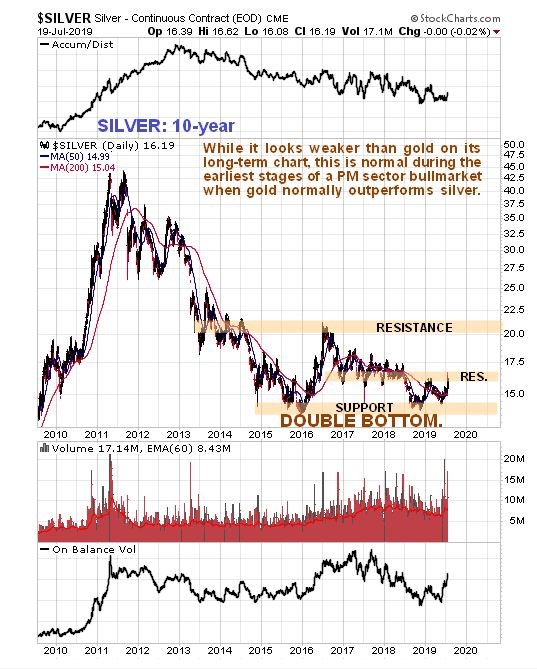 Silver has a marked tendency to "drag its feet" when a new sector bullmarket starts, which is why it has been so laggardly for much of this year, and when we look at the latest 4-year chart we can see another big reason why it could now get bogged down again for a while, for there is a wall of resistance just above the current price centered on the $16.30 - $17.50 zone, that, given the short-term toppy look of gold, could cause it to consolidate or react back now for a while. This is a big reason that we took profits in a number of our silver ETFs and stocks at the top on Friday morning which had done very well last week.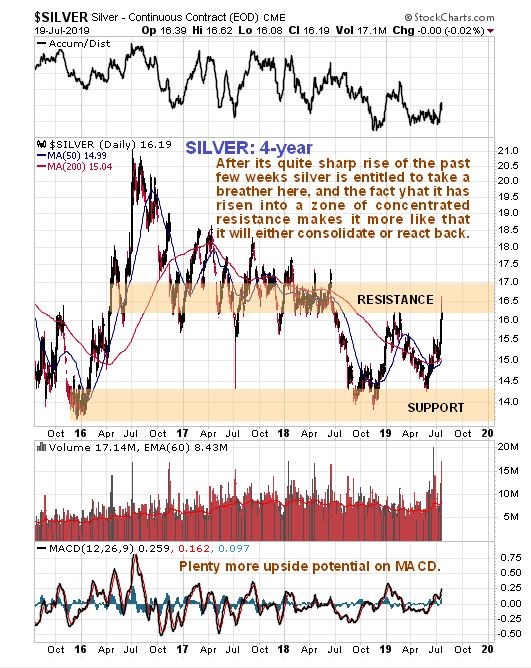 Another reason for taking profits in some silver investments last Friday morning can be seen on the latest 8-month chart, for silver had arrived at the top of an expanding uptrend channel after a steep ascent that resulted in its becoming very overbought.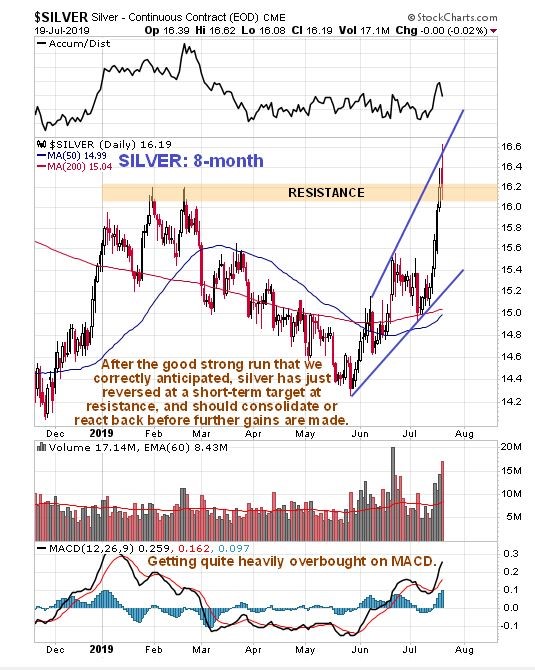 Silver's latest COTs do not look as extreme as gold's, but they show that last week there was a big rise in Commercial short and Large Spec long positions and since this data is for the close of trade last Tuesday, we can presume that by Friday's close they were more extreme. Although they are not at levels that preclude further gains, it certainly wouldn't do any harm if they eased as a result of a correction.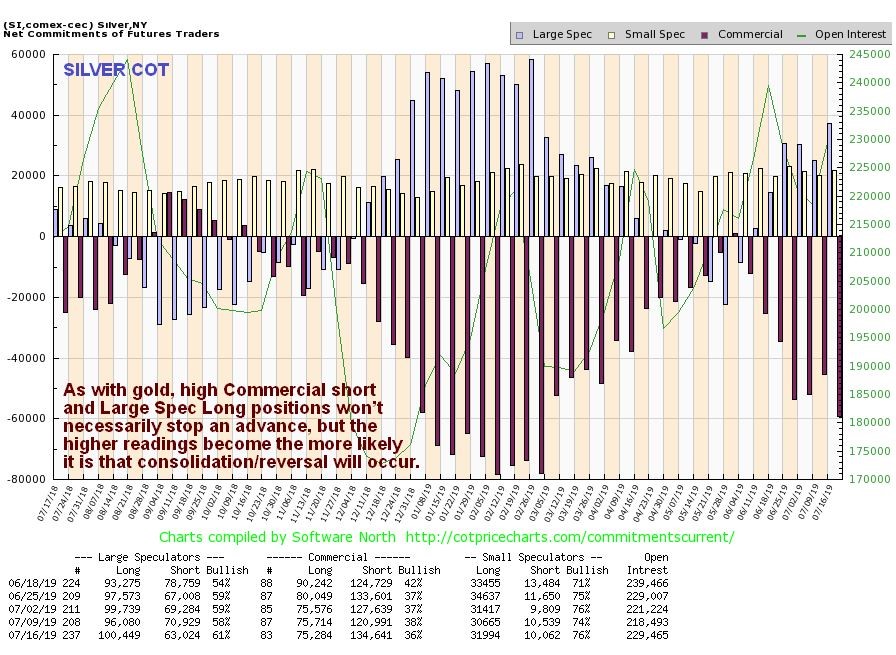 Click on chart to popup a larger, clearer version.
Finally, here are the charts of a couple of silver investments that we sold, or at least partially sold into strength after the opening on Friday.
Fortuna Silver Mines, where we made 50% in a month, having bought it on June 14th at about $2.53…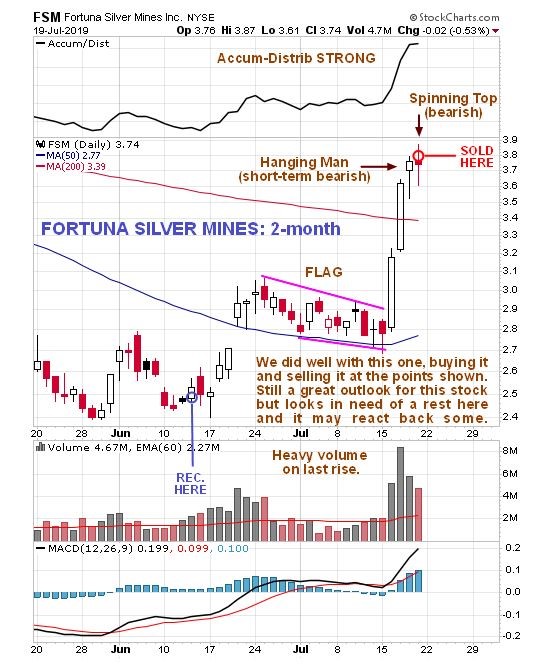 And VelocityShares 3X Long Silver ETN where we made about 30% in less than two weeks on our last purchase.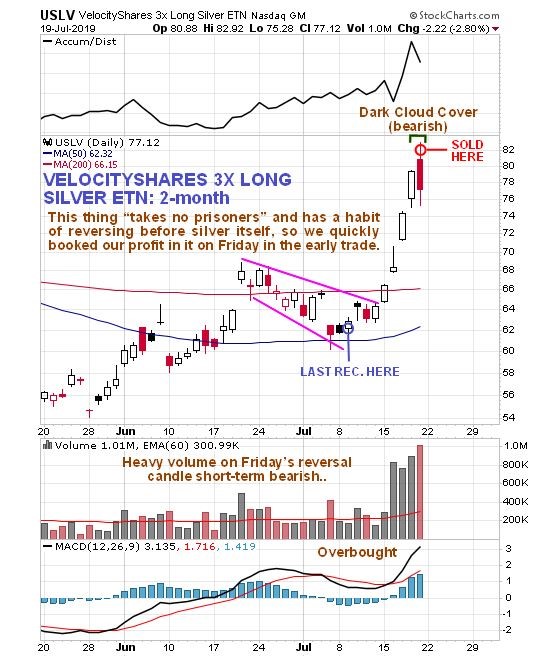 The conclusion is that while the medium and long-term outlook for silver is excellent, a period of consolidation or reaction looks likely over the short to medium-term.
*********
More from Silver Phoenix 500