Silver Market Update - Close To Breaking Out Of Its Giant Base
Although we have seen an impressive uptrend in gold from late 2018 to the present, silver has yet to break out of its giant base pattern that started to form back in 2014 and thus has underperformed gold significantly during this period. However, this is not something silver investors should be concerned about, as it is normal during the early stages of a Precious Metals sector bullmarket, and for those who know what is going on it affords the luxury of some additional time to select investments in the silver space.
We can see the base pattern that has formed since about 2014 on the latest 13-year chart, and how it has taken the form of a giant Double Bottom. Curiously, this base pattern aborted during March of this year and then almost as quickly "unaborted", a freak occurrence that is highly unusual. Now, after the additional gains of the past couple of weeks, silver is challenging the resistance at the upper boundary of the base, What are the chances of its breaking out of this base over the short to medium-term? They are rated as pretty good due to the continuing unbridled money creation by the Fed coupled with the fact that the charts of many PM stocks suggest that they are heading higher soon.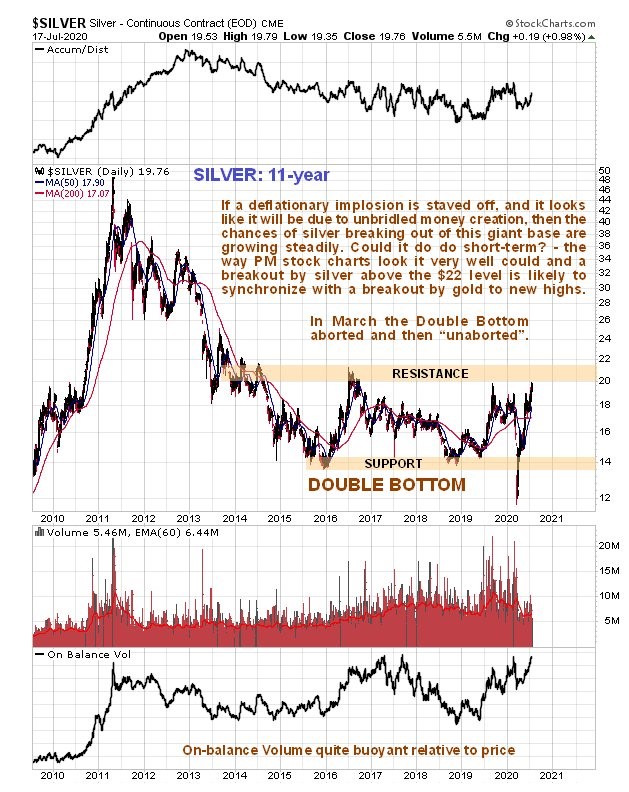 Zooming in now via the 15-month chart, we see that silver has done well in the recent past to bust above the resistance level in the $18.60 - $19 area which had sent it back down on 4 occasions in the past. Now it is battling the less significant resistance at the September 2019 high at about $19.70, which should not prove to be much of an obstacle. On this chart we can compare silver's performance to that of gold during this period, because gold has been added at the top of it. As we see, gold has noticeably outperformed silver, although silver has perked up well this month. Before leaving this chart there a couple more bullish worth noting, which are that silver's moving averages are now in very favorable alignment following a cross late last month, and the MACD indicator shows that there is still plenty of upside potential from here.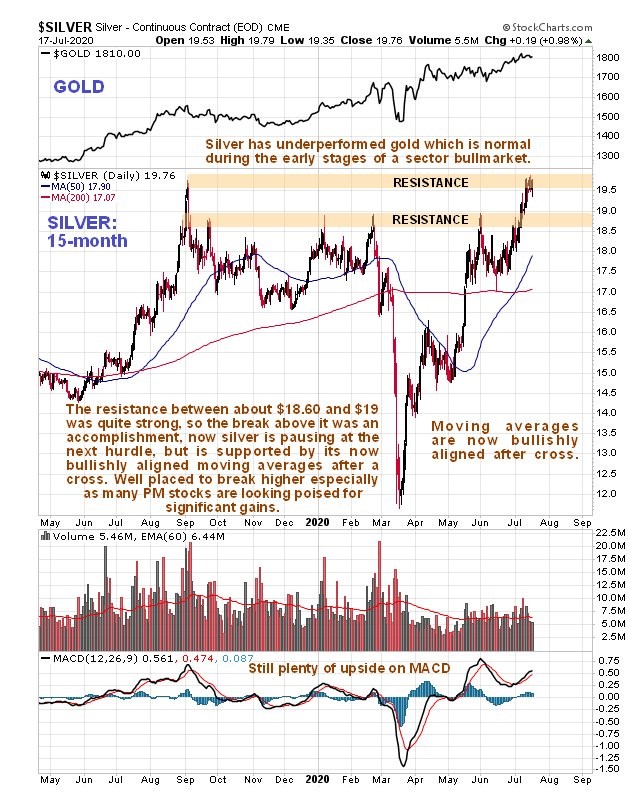 On the 6-month chart we can delineate a parallel uptrend channel that promises further gains if it holds and we can observe that if silver makes it to the top of the channel by early next month, which is made more likely by July being silver's most seasonally bullish month of the year, it will have just about broken out of the base pattern shown on the 13-year chart. Any such breakout will probably synchronize with gold breaking out at last to new highs against the dollar, i.e. above $1900, and is a development that we can expect to "light a fire" under silver stocks which until now have been lagging gold stocks that have been doing well. In May we got positioned in a wide range of silver stocks that have for the most part have advanced.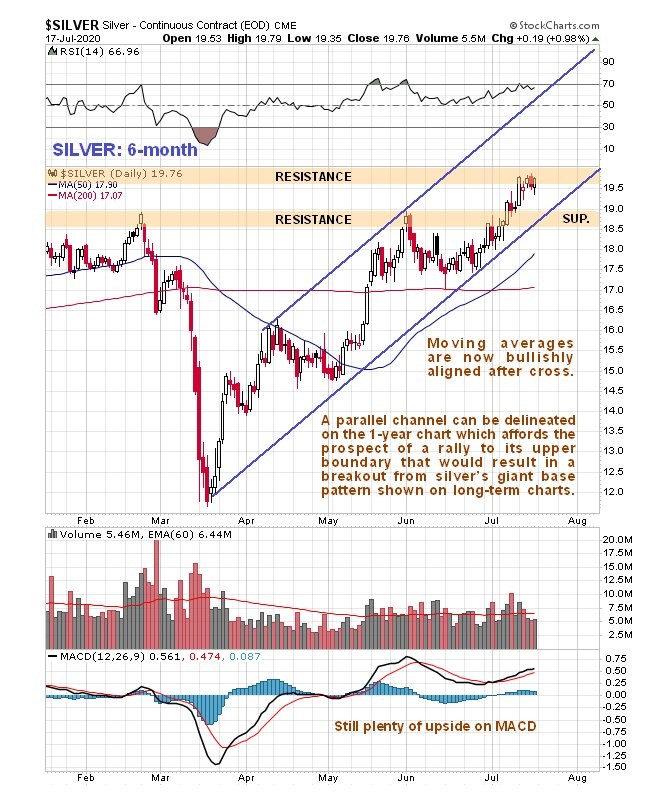 Finally, it is worth looking at the long-term 20-year chart for the silver to gold ratio, which shows that silver dropped to a freak low against gold in March, that could not have been more bullish for the sector, since lows in this ratio reflect extreme defensiveness on the part of investors towards the sector who at such times are highly conservative and prefer the safety of gold to the speculative potential of silver. As we can see, the 2008 crash low in this ratio was followed by a major sector bullmarket, and the early 2016 low in the ratio was followed by a significant sector rally, which although it doesn't look like much on this chart, resulted in some big gains, for example an 8-fold increase in the price of Coeur Mining stock in 6-months.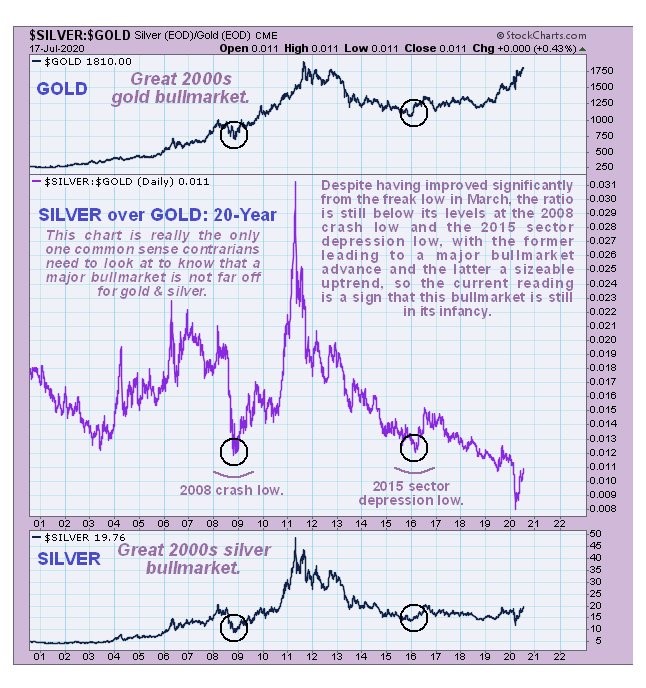 In conclusion silver is believed to be limbering up to break out of its giant base pattern, which is a development that it likely to trigger a steep rally that can be expected to spark a stellar rally in many silver stocks, many of which are either still somewhat depressed or only just coming to life.
Finally, with increasing threat to the availability of cash, and of problems with banks etc., it is considered to be wise to lay in a supply of these, while you still can. They can come in really handy when the banks slam their doors…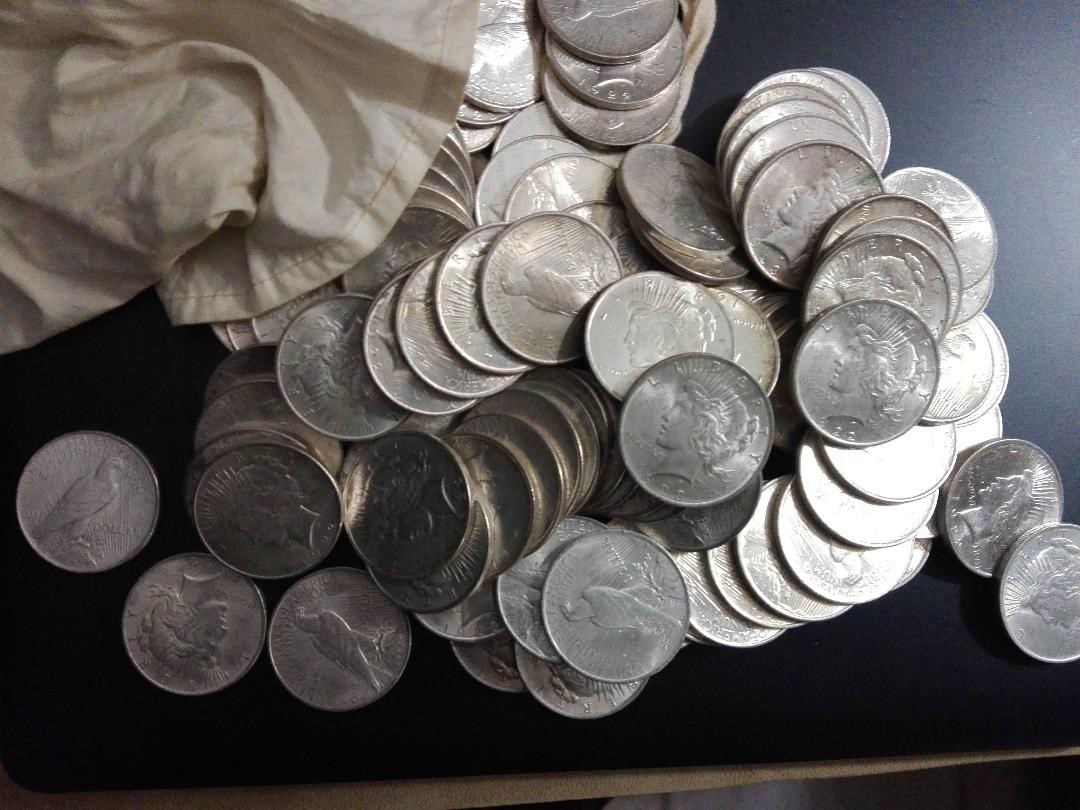 *********
More from Silver Phoenix 500