Silver Price Forecast For The Remainder Of 2015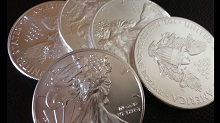 Over the last decade of trading precious metals, I have found that gold prices and silver prices adhere to particular cycles. These cycles can make them somewhat predictable. There are three primary timeframes I focus on and in this exclusive article I will attempt to forecast silver's likely path for the remainder of 2015.



Both gold and silver are approximately 8 weeks into their Biannual Cycles, each cycle lasts on average 4-6 months. Over the last two years, gold and silver prices have peaked on or before week eleven, before heading down into their respective Cycle Lows. If recent history is any indicator, we can extrapolate a top for both gold and silver within the next 1-3 weeks, with silver likely topping below the $18.50 level.



To be clear, I am bullish long-term on both gold and silver and have rather lofty price targets particularly for silver. Until, however, the Major Cycle Low arrives both gold and silver will remain in a bearish type correction. Major Cycles last on average 8-years with the last coming in the fall of 2008. We will carefully monitor and alert subscribers when we believe the next Major Cycle Low has arrived.
SILVER WEEKLY CHART
In this weekly chart you will notice how the 50-week moving average has contained the silver price for the last two years. With the firm close this week we find ourselves at the 50-week once again. After price tops I expect a grind back down to around the $15.00 level by Mid-Summer 2015.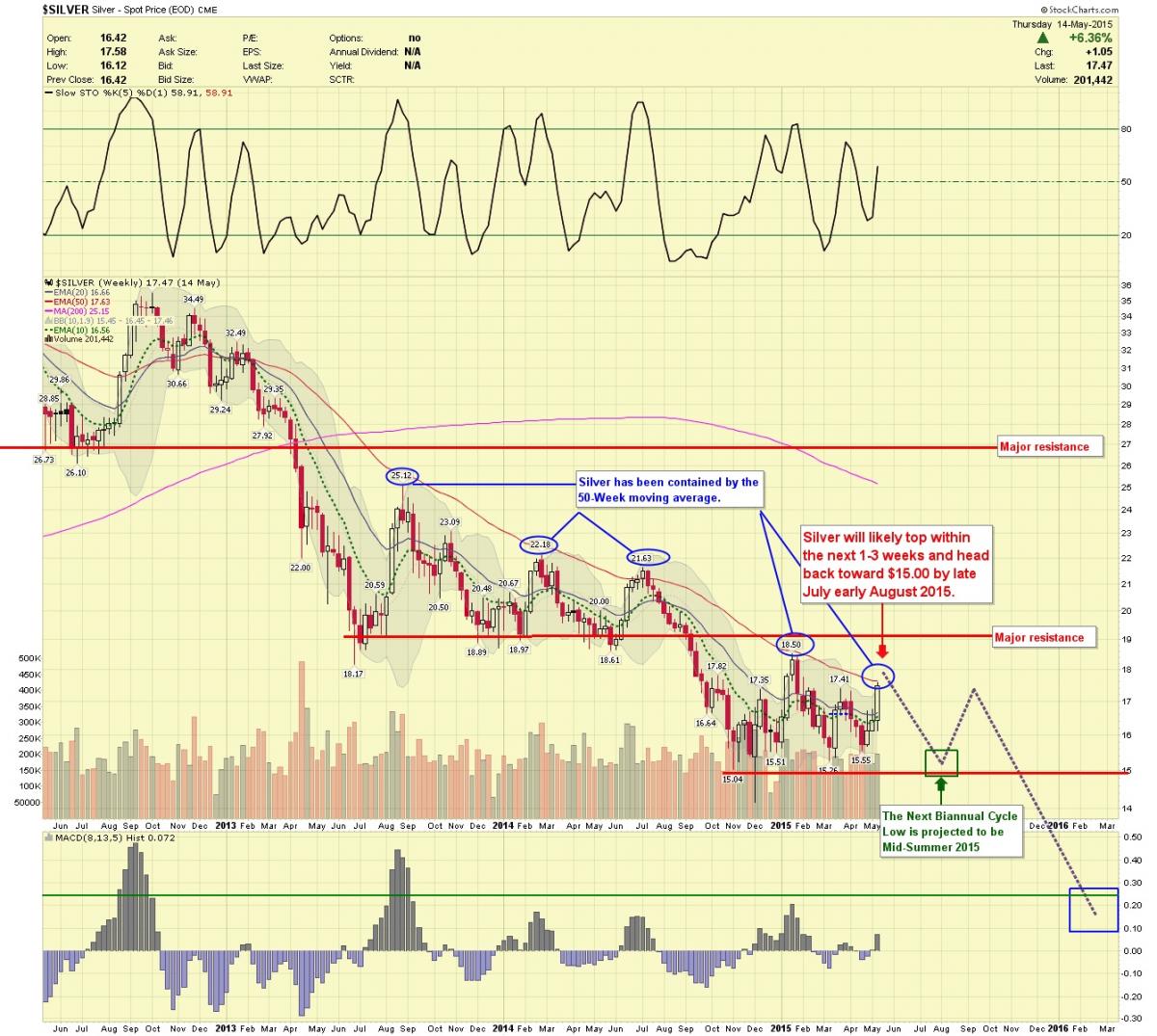 SILVER DAILY CHART
In this silver daily chart you will see our green price target box. We expect the Biannual Cycle to top in or near this box within the next 1-3 weeks. If silver breaks form and closes above the $19.00 level, this analysis will be made void. The daily also shows our projected Mid-Summer low target box. Once the summer low has arrived, there will be another rally that will probably fail.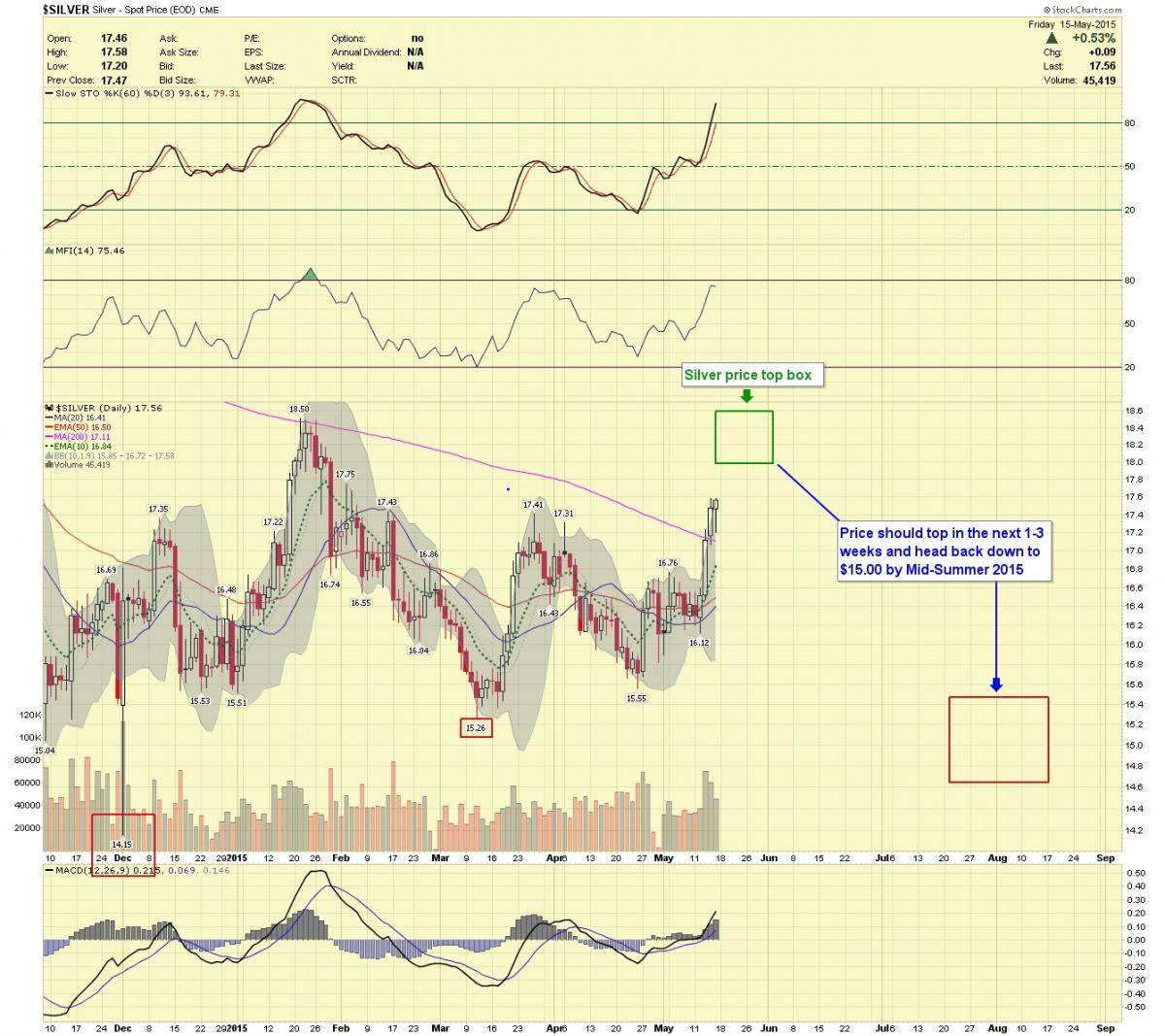 Once we get further into the year, I will be able to narrow down timeframes and possible Major Cycle Low targets. I for one can't wait for this great gold and silver Bull Market to resume.
********
At Chartseek.com, we offer several different Newsletters services starting from just $5.00 per Month. Our focus is on Technical Analysis and the timing of Gold, Silver and Miners. 
More from Silver Phoenix 500