Silver Price Forecast: A Rebound, Then A New Low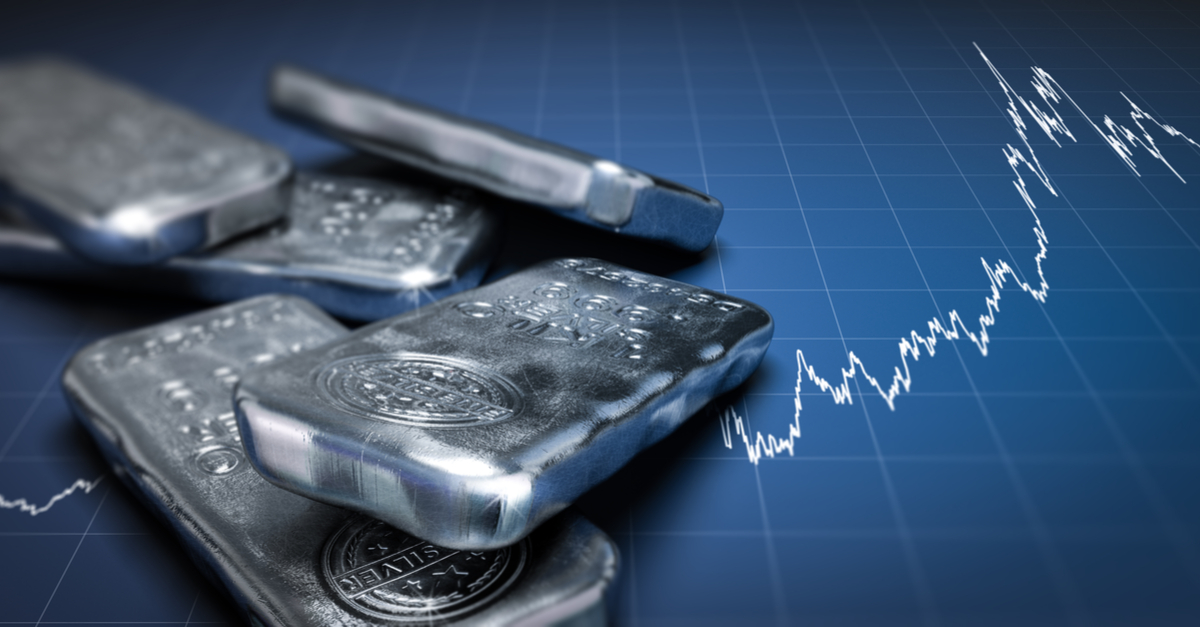 Silver has enjoyed a modest recovery over the past six weeks, rising from a low of $14.00 in September to $14.70 as this article is being written. What is in store for this dual precious and industrial metal as 2018 closes out? Is there more upside to come or will the downward trend of lower prices from last summer re-exert itself?
Over the next several weeks, we see higher prices in store for silver. However, once this rally concludes, another down-leg should begin for gold's cousin. Investors should monitor these trends closely as they develop and be prepared for a better buying opportunity early next year.
Let us turn to the visible data.
Silver Short-Term Recovery
On the upper-right zoom-in, we can see the bottoming attempt that silver prices are forming over the short run. Note the inverse head & shoulders formation labeled in blue (LS - left shoulder, H - head, RS - right shoulder), so-called for its resemblance to the silhouette of an upside-down person.
The trigger point for this pattern is exactly $15.00 (black dashed line), and a breaking of this trigger level should cause a short-covering rally toward a target of $16.00 within 1 - 3 weeks.
After the Rebound, Lower Silver Prices
What is to come for silver after the recovery toward $16.00? Investors should be aware that we expect lower prices into the first quarter of 2019, with a target down to as low as $12.80 (green callout).
How is this target calculated?
Silver consolidated for over 18 months between December 2016 and July 2018. The shape of this consolidation was a descending triangle (blue). Note the downward-sloping trend of sellers (blue) with clear horizontal support zone (black), which saw buyers emerge to scoop up silver on no less than 12 occasions between $15.70 - $16.10.
The most relevant principle in market analysis for silver at this juncture is: "Broken support turns to resistance."
In other words, there are a significant number of silver buyers who purchased on these 12 lows from late-2016 through mid-2018. Each time they bought during the consolidation, their purchases represented good timing, and the price rebounded over the weeks and months ahead. Unfortunately for them, in July 2018 silver broke lower through the $15.70 support zone, and now all of those buyers are underwater.
We can estimate targets from a break of a descending consolidation as equal to the amplitude of the highest part of the consolidation, subtracted from the breakdown point. In the case of silver, the amplitude of the highest part of the 2016 – 2018 descending consolidation was $2.90, shown in blue. The primary target thus becomes $12.80 for silver over the coming months, or $2.90 subtracted from the $15.70 breakdown point.
As silver approaches $16.00 in the coming weeks, we expect many of these underwater buyers from the previous consolidation to sell near break-even. The price should then round down to head toward the $12.80 target in the first quarter of 2019.
Can Silver Prices Recover?
Technical analysis is about assessing probabilities in the market based on observable data and trends. We must always look to identify points in which the market is showing us new information that would override a calculated target.
In the case of silver, assuming it moves higher over the next several weeks toward $16.00, at what point would we know that a new class of buyers had emerged to overwhelm the sellers looking to exit the market?
We would need to see the clear downtrend line (blue), which held the price lower on no less than five occasions from April 2017 through June 2018, exceeded on a weekly closing basis. This level now comes in at $16.95, and is falling by a few cents each week. In other words, if $16.95 were to be broken, it would show us that a new set of buyers had emerged for silver, and all things considered the expectation of lower prices would be invalidated.
Note that if this scenario occurred, we would not have picked the exact recent bottom at $14.00… but we would still have plenty of time to get more aggressively invested in the silver market in the grand scheme of things, as the next bull market is expected to again re-challenge the $50 level once it fully gets going. Exact bottom-picking is for the lucky and it is rarely repeatable, but we can repeatedly identify moments in which multi-year trends are changed, either higher or lower, and then align ourselves with the direction of the market.
Takeaway On Silver
Silver investors: prepare for a moderate recovery, and then more weakness into early 2019 before the next high-probability buying opportunity.
********* 
More from Silver Phoenix 500