Silver Speculators Drop Bullish Bets To Lowest In 9 Weeks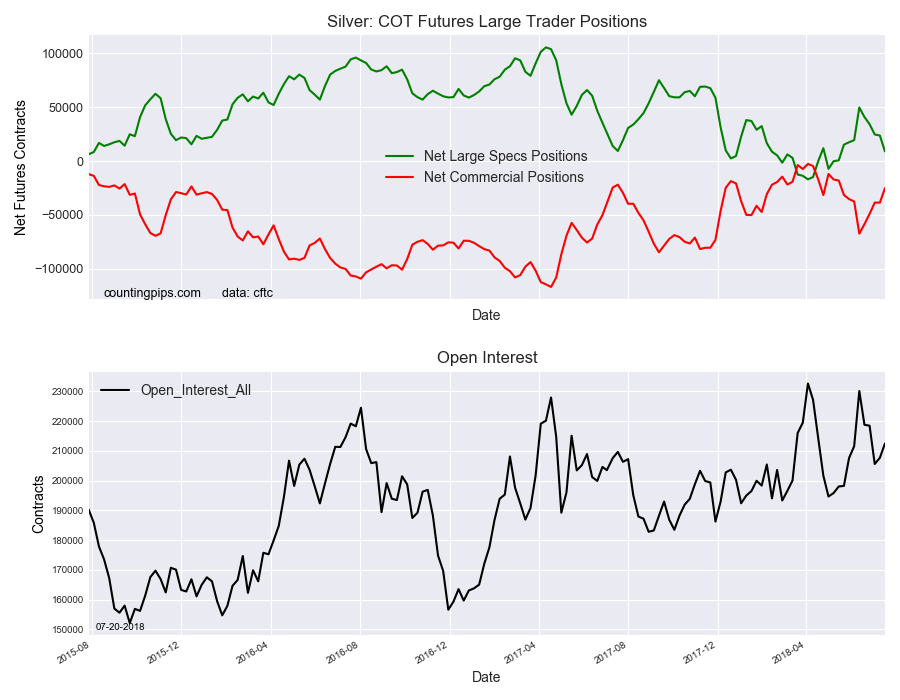 Silver COT Futures Large Trader Positions
Silver Non-Commercial Speculator Positions:
Large metals speculators continued to cut back on their bullish net positions in the Silver futures markets this week, according to the latest Commitment of Traders (COT) data released by the Commodity Futures Trading Commission (CFTC) on Friday.
The non-commercial futures contracts of Silver futures, traded by large speculators and hedge funds, totaled a net position of 8,882 contracts in the data reported through Tuesday July 17th. This was a weekly decline of -14,817 contracts from the previous week which had a total of 23,699 net contracts.
Speculative positions have declined for five consecutive weeks (by a total of -40,848 contracts) to the lowest level of the past nine weeks. The overall standing is back under the +10,000 contract level after seeing a recent high above the +49,000 contract threshold just six weeks ago.
Silver Commercial Positions
The commercial traders' position, hedgers or traders engaged in buying and selling for business purposes, totaled a net position of -25,065 contracts on the week. This was a weekly gain of 13,535 contracts from the total net of -38,600 contracts reported the previous week.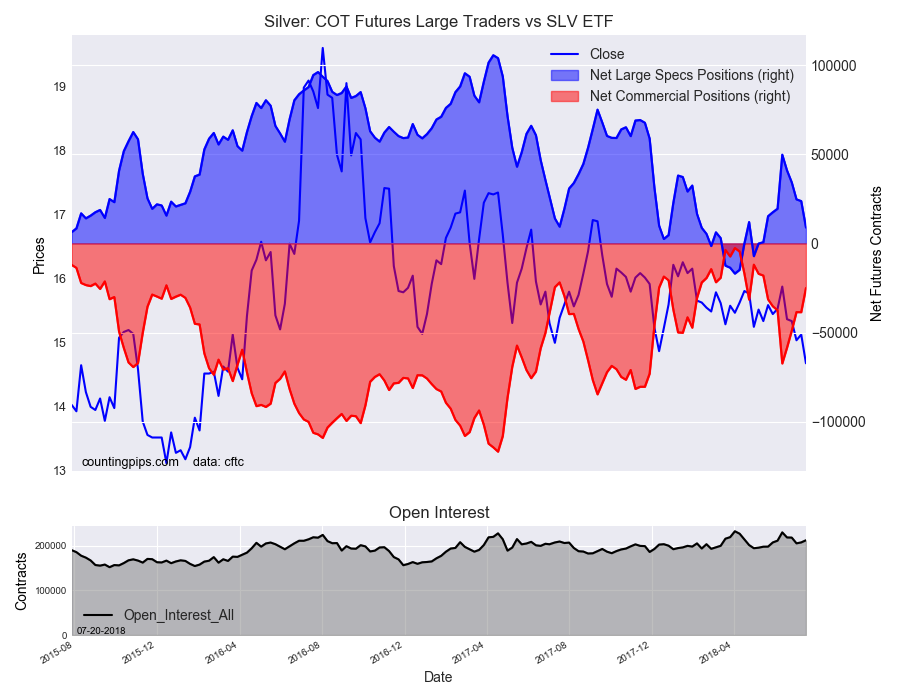 Silver COT Futures Large Trader Vs SLV ETF
Over the same weekly reporting time-frame, from Tuesday to Tuesday, the SLV ishares ETF, which tracks the price of silver, closed at approximately $14.67 which was a loss of $-0.45 from the previous close of $15.12, according to unofficial market data.
*********
More from Silver Phoenix 500