Silver Speculators Dropped Their Bullish Net Positions For 6th Straight Week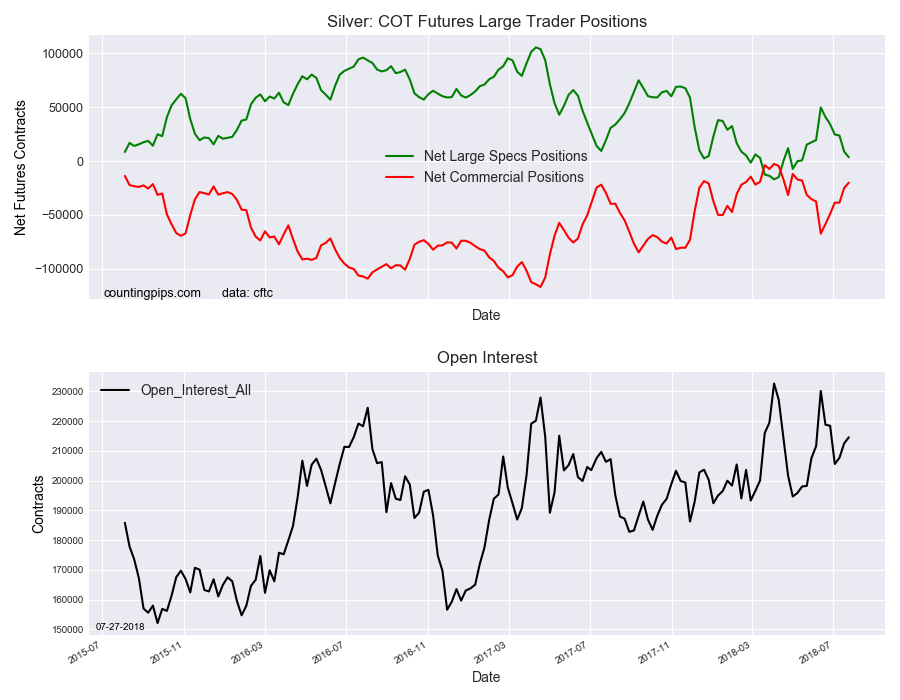 Silver COT Futures Large Trader Positions
Silver Futures Non-Commercial Speculator Positions:
Large metals speculators reduced their bullish net positions in the Silver futures markets again this week, according to the latest Commitment of Traders (COT) data released by the Commodity Futures Trading Commission (CFTC) on Friday.
The non-commercial futures contracts of Silver futures, traded by large speculators and hedge funds, totaled a net position of 3,538 contracts in the data reported through Tuesday July 24th. This was a weekly fall of -5,344 contracts from the previous week which had a total of 8,882 net contracts.
Speculative positions dropped for the sixth consecutive week and by a total of -46,192 contracts over that time frame. The current overall position is now at the lowest level since May 15th when positions had just come out of an overall short standing.
Silver Commercial Positions
The commercial traders' position, hedgers or traders engaged in buying and selling for business purposes, totaled a net position of -20,025 contracts on the week. This was a weekly increase of 5,040 contracts from the total net of -25,065 contracts reported the previous week.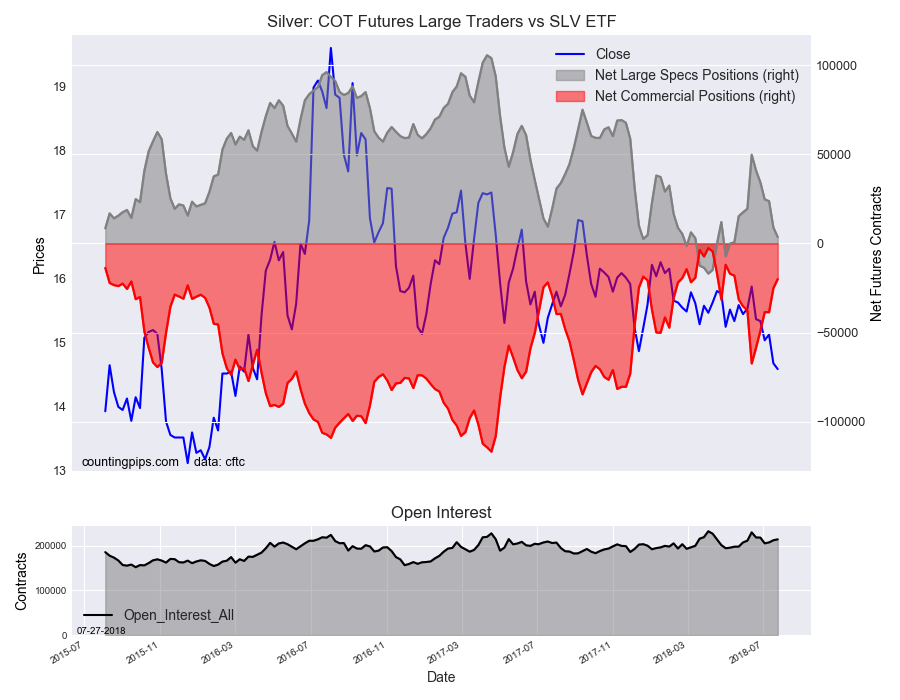 Silver COT Futures Large Trader Vs SLV ETF
iShares Silver (NYSE:SLV):
Over the same weekly reporting time-frame, from Tuesday to Tuesday, the SLV ishares ETF, which tracks the price of silver, closed at approximately $14.58 which was a decline of $-0.09 from the previous close of $14.67, according to unofficial market data.
*********
More from Silver Phoenix 500