Talking Turkey With John Derrick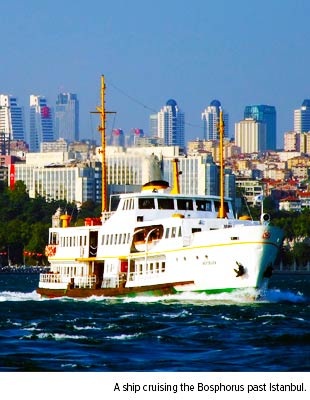 Upon his arrival in Istanbul, John Derrick prepared his notes for the next two days' worth of meetings while he spent a cool, drizzly afternoon outside a café, sipping coffee and watching ships cruise by on the Bosphorus. Separating Asia from Europe, the Bosphorus has long served as an important trading lane. Today it's the second-busiest strait in the world, traversed by an average of 48,000 vessels annually, or roughly 132 per day.
This is just one of many observations and insights that John, Director of Research at U.S. Global Investors, returned home with following his visit to Turkey and Greece, where he met with companies held in our Emerging Europe Fund (EUROX) and sniffed out other potential investment opportunities.
As this was U.S. Global's first visit to Turkey since May, I made sure to follow up with John about what he heard and saw.
So what's changed since our last trip to the country?
Well, one major change is that Turkey has become our largest exposure in EUROX since we exited Russia. There's a reason why it's is such an attractive place to invest in. It has a relatively stable economy, despite the European slowdown and recent threat of ISIS. The International Monetary Fund (IMF) expects Turkey's GDP growth to be about 3 percent this year, a little under what it was last year, but not by too much. Prime Minister Recep Tayyip Erdoğan, who was elected in August, vows to make Turkey the world's tenth-largest economy by 2023. This is probably a little too ambitious, but the country was able to grow its economy close to 230 percent between 2002 and 2013, so the goal might be achievable.  
Like many other emerging markets, Turkish stocks had a rough September. Financials, which saw a nice rally this summer, took a tumble last month, but we're starting to see some improvement. I had a very productive meeting with Garanti, Turkey's second-largest bank and one of our top holdings in EUROX. Our discussion touched on a number of issues such as the threat of NPLs (non-performing loans), central bank policy what actions Garanti might need to take if the lira weakens any further. The currency's been banged up recently because of the strong dollar, but now that the dollar's going through a correction, the lira is trying to stabilize.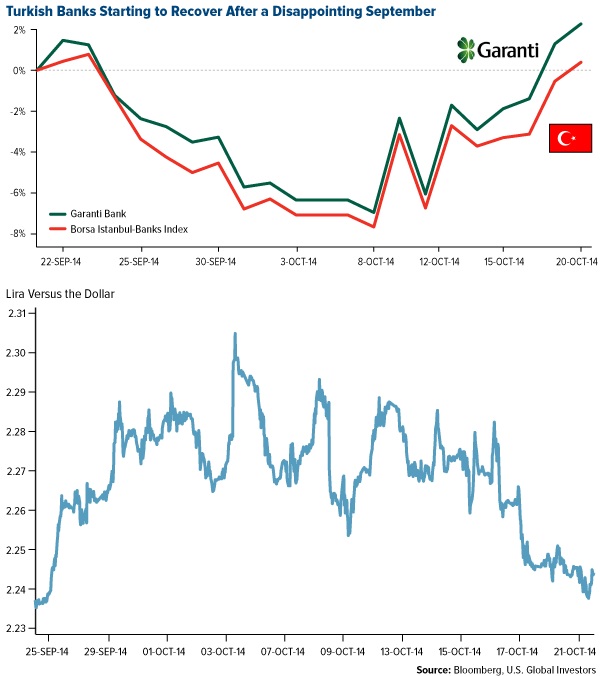 I also was able to meet with Sabanci Holdings, another company in our fund. Part of our due diligence as investment managers, as you know, is catching up with such companies, meeting with their executives and top decision-makers, gaining tacit knowledge on their business models. Sabanci is a large conglomerate with interests in, among others, Turkish bank Akbank, tire manufacturer Brisa, cement maker Akcansa and Kordsa, which manufactures internal tire components. The company continues to do well and is expected to grow between 3 and 3.5 percent this year due to increased price competitiveness.   
How does the Turkish telecommunications industry look?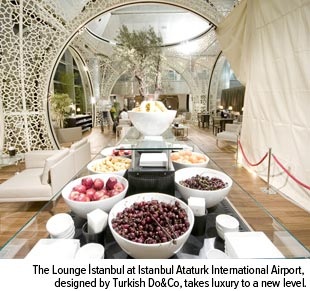 Turkey, believe it or not, is third in the world in using smartphones for e-commerce, behind England and Germany, so the industry is pretty strong. I met with two of the country's largest providers, Türk Telekom and Turkcell, the latter of which we own. Right now they mostly blame each other for being irrational players in the market, but they both offer potential opportunity. Türk Telekom has some legacy landline business and offers broadband. Although Turkcell has had an ongoing shareholder dispute that's prevented them from paying a dividend for the last four years, it looks very promising that a resolution is near. It's still six to nine months out, but hopefully we'll see a dividend of between 20 and 50 percent of its market cap.
Describe the best experience you had during your stay in Turkey.
That would have to be Do & Co, self-described as "the Gourmet Entertainment Company." They specialize in high-end, luxury airline and event catering, with additional business in restaurants, bars and airport lounges. Even though the company is based in Austria, Turkish Airlines is its flagship customer. I got to inspect the Lounge Istanbul in the city's international airport and was awestruck by its lavishness. By far the nicest lounge I've ever been in. Even the fruit was arranged in an artful way.
Do & Co is a very attractive company, and I don't mean that just from an aesthetic point of view. It's a double-digit sales and earnings-per-share grower—it's expected to grow 20 percent next year. It also has a reasonable valuation and pays a dividend. We'll certainly keep our eyes on it.  
So I hear you attended a San Antonio Spurs exhibition game! How did they do?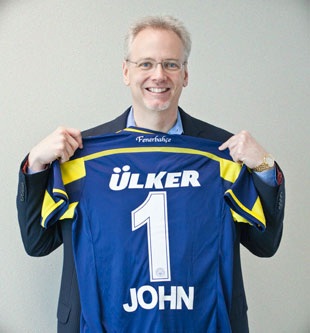 The Spurs performed well as always. They went up against Fenerbahçe Ülker in the Ülker Sports Arena, named for the wealthy family and food manufacturer, which makes Godiva Chocolate, among other products. Two of the people I attended the game with—investment professionals from Finansinvest, a Turkish banking and brokerage firm—generously gave me a jersey with "John" written on the back.
One of the highlights of the game was watching the audience's reaction to the Spurs Coyote. Here in the U.S. we take sports mascots for granted, but I think initially the Turks kind of saw him as a curiosity. They were a little taken aback seeing him taunt the referee and dribble the ball with his "paws," but they soon realized this was all part of the theater of American basketball. By the end of the game they were laughing at the Coyote's antics.
******** 
Please consider carefully a fund's investment objectives, risks, charges and expenses. For this and other important information, obtain a fund prospectus by visiting www.usfunds.com or by calling 1-800-US-FUNDS (1-800-873-8637). Read it carefully before investing. Distributed by U.S. Global Brokerage, Inc.
Past performance does not guarantee future results.
Foreign and emerging market investing involves special risks such as currency fluctuation and less public disclosure, as well as economic and political risk. By investing in a specific geographic region, a regional fund's returns and share price may be more volatile than those of a less concentrated portfolio. The Emerging Europe Fund invests more than 25% of its investments in companies principally engaged in the oil & gas or banking industries.  The risk of concentrating investments in this group of industries will make the fund more susceptible to risk in these industries than funds which do not concentrate their investments in an industry and may make the fund's performance more volatile.
The Borsa Istanbul Banks Index (XBANK) is a capitalization-weighted free float adjusted Industry Group Index composed of National Market listed companies in the banking industry. All members of the index are also constituents of the XUMAL Sector Index.
Fund portfolios are actively managed, and holdings may change daily. Holdings are reported as of the most recent quarter-end. Holdings in the Emerging Europe Fund as a percentage of net assets as 09/30/2014: Turkiye Garanti Bankasi A.S. 3.31%, Turkcell İletişim Hizmetleri A.Ş. 2.40%, Hacı Ömer Sabancı Holding A.Ş. 1.96%, Ülker Bisküvi Sanayi A.Ş. 1.02%, DO & CO Aktiengesellschaft 0.00%, Akçansa Çimento Sanayi ve Ticaret Anonim Sirketi 0.00%, Kordsa Global 0.00%, Türk Telekom 0.00%, Brisa Bridgestone 0.00%, Akbank 0.00%, Finansinvest 0.00%, Turkish Airlines (Türk Hava Yolları) 0.00%.        
All opinions expressed and data provided are subject to change without notice. Some of these opinions may not be appropriate to every investor. By clicking the link(s) above, you will be directed to a third-party website(s). U.S. Global Investors does not endorse all information supplied by this/these website(s) and is not responsible for its/their content.
More from Silver Phoenix 500