Trading Gold, Silver, Oil & Gas Using ETFs
So far this week has been slow in regards to commodity ETF funds. Gold continues to shine while silver refuses to make a move higher. Crude oil has a nice bull flag and we are waiting for a breakout and setup while natural gas continues to see selling pressure.
ETF Trading Tip: Waiting for these exchange traded funds to generate low risk setups and watching our current positions mature is the boring part of trading. It's these slow times when traders get bored and start taking more risk by entering positions that do not have clear entry and exit points. Not having clear entry and exit points will lead to traders holding on to losing trades and not taking profits on winning trades. Be sure you enter positions which you know where you should get out if the trade goes against you and where to take some money off the table if it rallies higher.
GLD ETF Trading - Daily ETF Chart
The gold ETF fund looks to be in rally mode which means when traders start to take profits we should see a sharp reversal down.
SLV ETF Trading - Daily ETF Chart
Silver has been under performing gold for several weeks now. I think this is because gold is the safe haven of choice be traders and investors. That being said silver generally leads gold so this is giving me a red flag. A larger correction in precious metal ETF prices could be just around the corner. But until we see a technical breakdown on the charts we are staying long.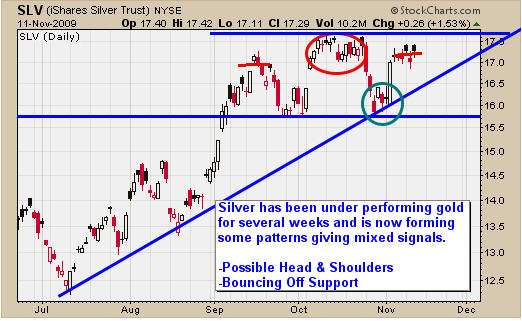 USO Fund Trading - Daily Fund Chart
The USO oil fund broke out a few weeks ago from the large pennant pattern. The price has been flagging for about 3 weeks now. It looks like we are getting close to a low risk setup so I am keeping a close eye on this fund.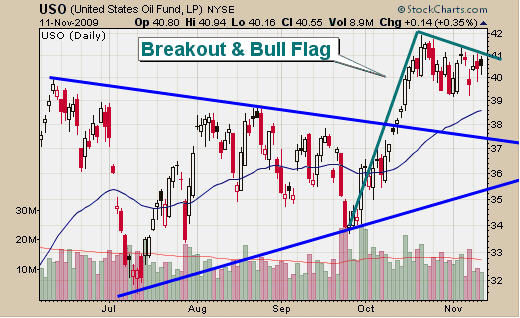 UNF Fund Trading - Daily Fund Chart
Natural gas continues to under perform the rest of our commodities. This fund is starting to look like another good by point but we need a few things to fall into place before that happens. Let's not jump the gun because this fund is still in a bear market. Waiting for a setup.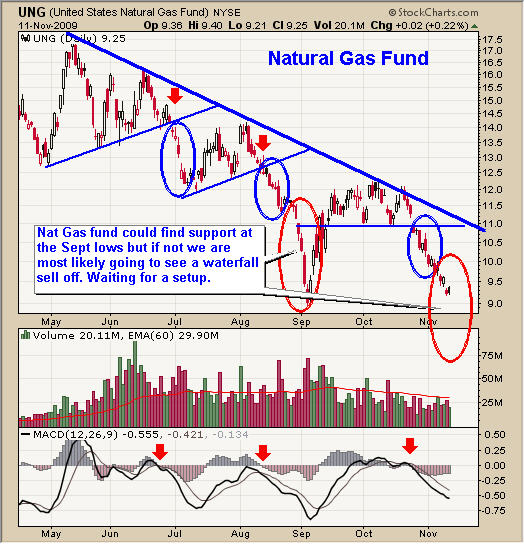 ETF Trading Conclusion
We continue to wait for trading opportunities to unfold. We focus on taking advantage of low risk setups and avoiding times the market when things are choppy and unclear.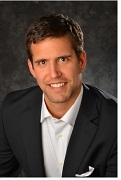 Chris Vermeulen has been involved in the markets since 1997 and is the founder of Technical Traders Ltd. He is an internationally recognized technical analyst, trader, and is the author of the book: 7 Steps to Win With Logic
Through years of research, trading and helping individual traders around the world. He learned that many traders have great trading ideas, but they lack one thing, they struggle to execute trades in a systematic way for consistent results. Chris helps educate traders with a three-hour video course that can change your trading results for the better.
His mission is to help his clients boost their trading performance while reducing market exposure and portfolio volatility.
He is a regular speaker on HoweStreet.com, and the FinancialSurvivorNetwork radio shows. Chris was also featured on the cover of AmalgaTrader Magazine, and contributes articles to several financial hubs like MoneyShow.com.
More from Silver Phoenix 500: