Transportation Breakdown Hinting To Global Economic Weakness?
Our research team highlighted the recent breakdown in the Transportation Index ($TRAN) as a very strong sign that the global economy and US economy may be starting to show early signs of weakness. 
The Transportation Index typically leads the markets by about 3 to 6 months (on average).  When we see a big breakdown in the Transportation index, as we've seen recently, it immediately raises red flags that one or more component of the global markets may be crashing.  At this point in the Seasonal Cycle, one could expect the Transportation Index to rotate lower a bit.  Our concern is that global economic factors may be driving China and other markets into much deeper corrections – which could cause the US and other world markets to correct a bit further.
The recent price rotation is shown near the right side of this Daily Transportation Index clearly shows the recent downtrend and the current breakdown in price.  This price breakdown cleared recent support near 11,290 and is currently resting near another support level near 10,980.  Any further breakdown of the Transportation Index below the 10,980 level would suggest we could be looking at a very deep -10% to -15% price move.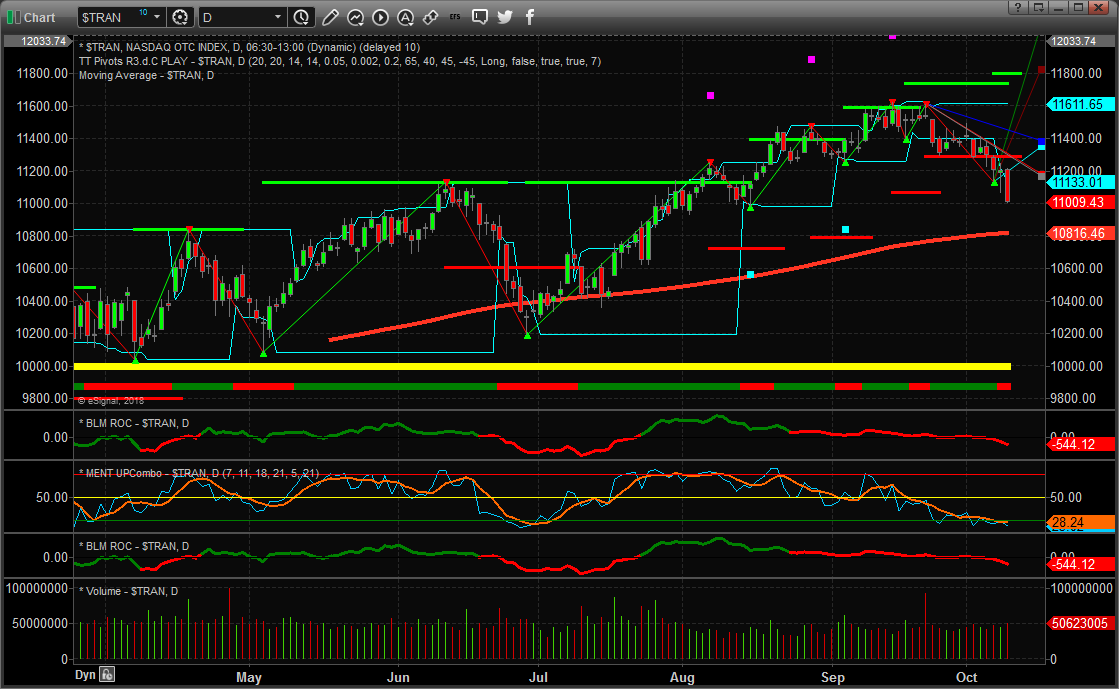 Our research team will continue to monitor the Transportation Index, and all the other major US and Foreign markets, for additional signs of strength or weakness in the future.  Right now, be prepared for what may become further price weakness in the US Indices as this breakdown in the Transportation Index suggests.  Visit www.TheTechnicalTraders.com to learn more about our services for skilled traders and to see how we can help you navigate these markets.
Chris Vermeulen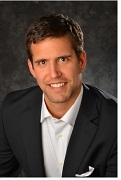 Chris Vermeulen has been involved in the markets since 1997 and is the founder of Technical Traders Ltd. He is an internationally recognized technical analyst, trader, and is the author of the book: 7 Steps to Win With Logic
Through years of research, trading and helping individual traders around the world. He learned that many traders have great trading ideas, but they lack one thing, they struggle to execute trades in a systematic way for consistent results. Chris helps educate traders with a three-hour video course that can change your trading results for the better.
His mission is to help his clients boost their trading performance while reducing market exposure and portfolio volatility.
He is a regular speaker on HoweStreet.com, and the FinancialSurvivorNetwork radio shows. Chris was also featured on the cover of AmalgaTrader Magazine, and contributes articles to several financial hubs like MoneyShow.com.
More from Silver Phoenix 500: