Beware! These Guys Are Good...
Although Rick's Picks was itching to short into strength as Wednesday began, we stepped aside when buyers came on stronger than expected. Their bravado didn't last long, however, and by day's end bulls looked spent. Even so, the intraday highs easily exceeded some short-term rally targets (see chart inset), implying that a moderate pullback from these levels should be regarded as a buying opportunity.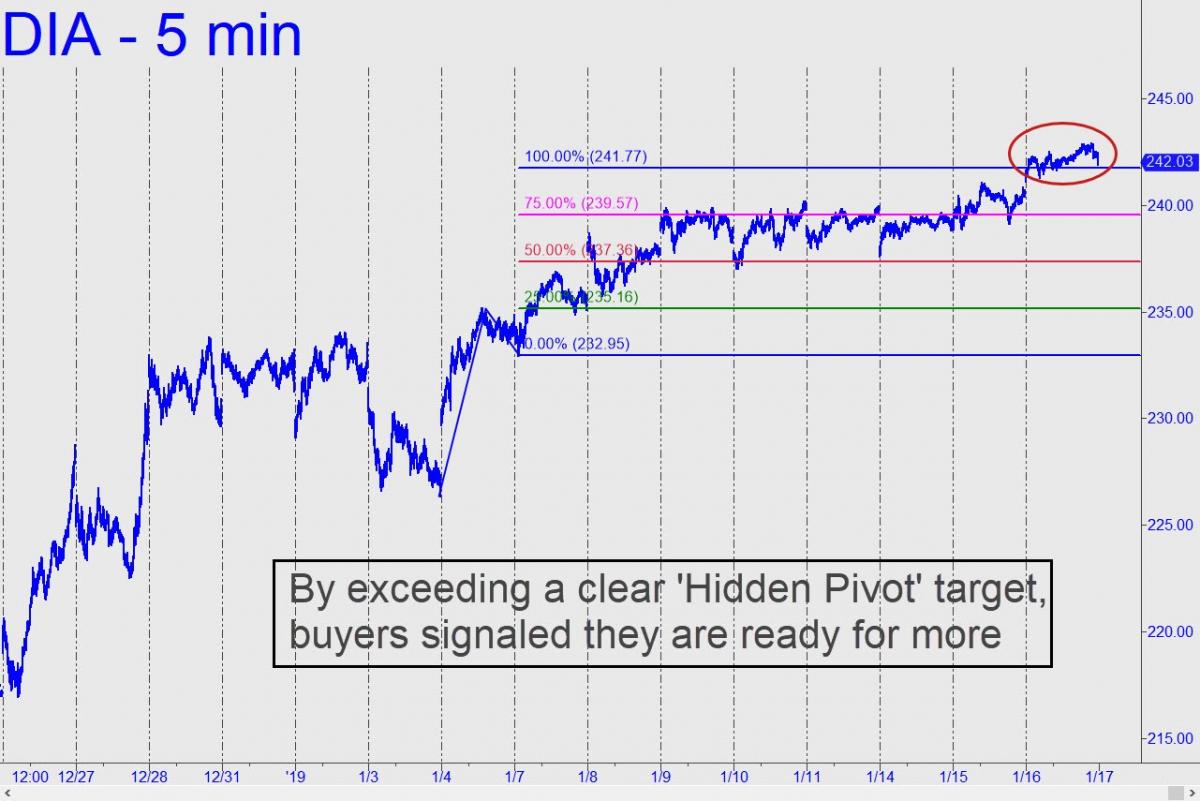 In the weeks and months ahead, we'll need to get used to this kind of herky-jerky price action, which reflects distribution in a bear market. This is a delicate operation, and the smart guys who carry it out must take great care to avoid giving bears even a faint whiff of weakness. This was not a problem when the short squeeze commenced on December 26 with the subtlety of a trebuchet hurling a Chevy Suburban into the sky. Bears dove for cover and have spent the last three weeks cowering.
Making Big Mammals Disappear
But they've grown less intimidated as the rally's trajectory has flattened, and this is going to pose a problem for those charged with levitating a stock market that may have seen its best days for a long while. They'll have to make it past Q4 earnings reports -- no small feat if the companies fail to deliver. Even so, you should never count DaBoyz out, since these sleazeballs are very good at what they do. Like a great magician, they can make an elephant — or a bear — seem to vanish in front of our eyes, even when we know it's just a trick. If you want a closer look at Rick's Picks, click here to sign up at the top of the home page for a free two-week trial subscription -- no credit card needed. Drop by the 24/7 chat room first — and be sure to say hello when you arrive!
*********
More from Silver Phoenix 500