A Last-Ditch Opportunity For AAPL To Turn The Tide
It's hard to imagine AAPL not bouncing from the 145.66 target shown. (It was proffered here earlier as a minimum downside objective.) Monday's plunge came within 45 cents of this Hidden Pivot support during the holiday-shortened session — close enough for us to infer that a bottom of at least short-term importance is in. If so, expect the stock to lead the broad averages higher when trading resumes on Wednesday. This has been a risky assumption for the last two weeks, to put it mildly, since both AAPL and the broad averages have traded as though weighed down by mountainous supply. Rallies have stalled and then reversed punitively, while days that have begun with weakness simply grew worse.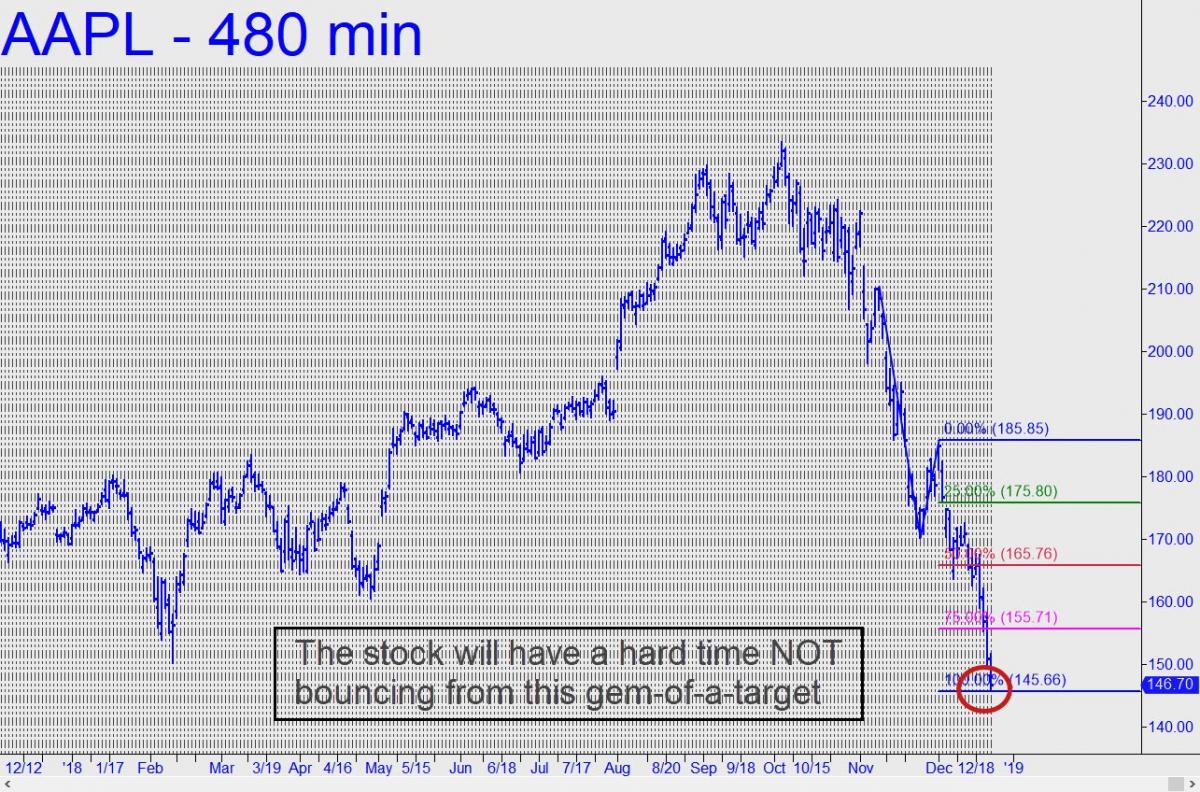 My gut feeling is that tax selling will keep pressure on shares during the final week of the year. If they are going to rally, however, the best chance to do so will be with AAPL, arguably the most important stock-market bellwether of them all, torqued for a rebound. If conditions look favorable before the opening bell on Wednesday, we'll look at expiring, near-the-money calls for a potential leveraged play. Stay tuned to the chat room if you want to stay on top of this opportunity, especially if you've never made money trading options.
If you don't subscribe but want a peek behind the headlines, click here for a free two-week trial to Rick's Picks. It will give you instant access to all features and services, including a 24/7 chat room where great traders from around the world share ideas that can help you make money.
More from Silver Phoenix 500