Signs Of A Bottom In Bombed-Out TSLA
Is it okay for Tesla bulls to come out of their bomb shelters?  Perhaps, but only with caution. The stock bounced sharply on Monday from a low that was close to the 193.31 Hidden Pivot support we were using as a minimum downside target.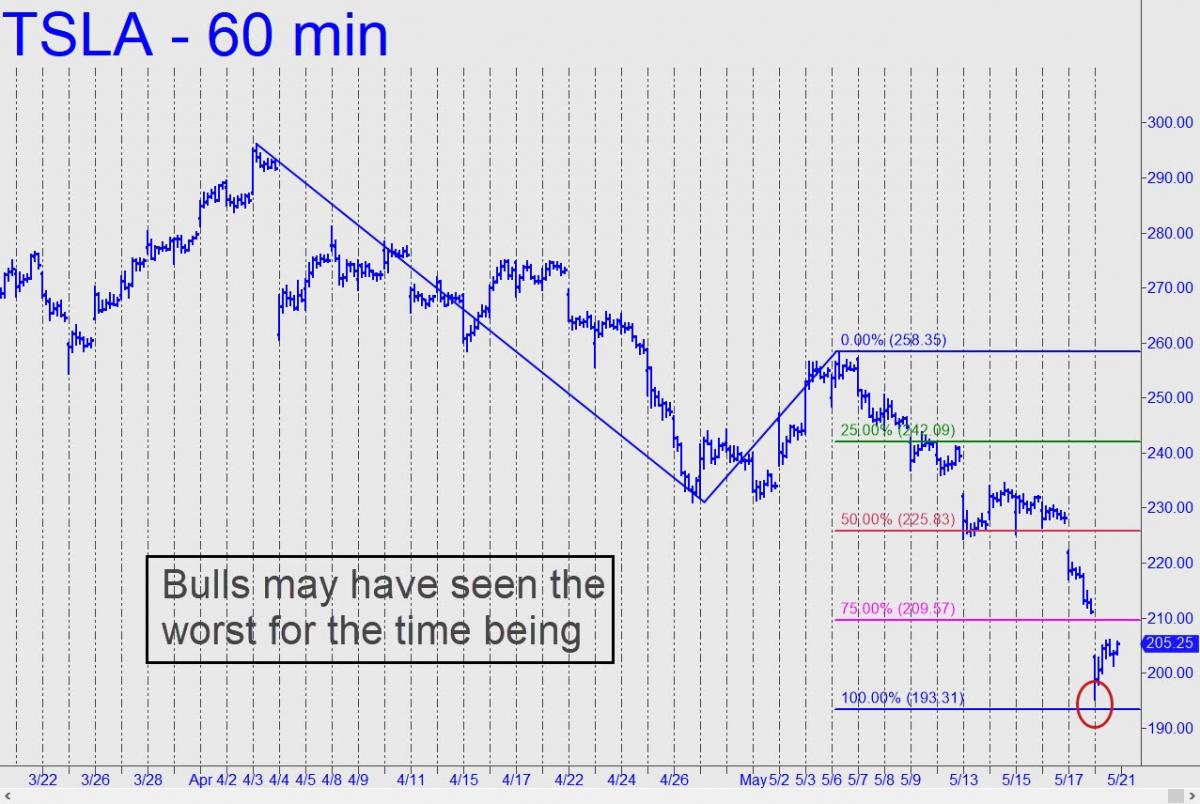 On the hourly chart the selloff looks to have reversed an inch from where we'd expected. But I hesitate to declare the target achieved, since the tiny-looking gap was actually $5.45. Given the sinewy delicacy of the pattern itself, we might have anticipated a tradeable bounce from within no more than 15-20 cents of the target. In addition, downside gaps at the red line (p) and the secondary pivot (p2) imply that sellers are not yet spent. Bottom line, I'll suggest keeping your enthusiasm in check until such time as TSLA exceeds 213.30 — or better yet, closes above that number. It is equal to an 'external' peak recorded Friday on the way down, and a move above it would generate a robust impulse leg on the lesser charts. 
Start a free two-week trial subscription by clicking here. Make the Coffee House chat room your first stop. There you will meet some of the best-informed crypto fanatics in the trading world.
********
More from Silver Phoenix 500