We Can All Smell It Coming
It's like a breath of fresh air when the futures actually finish lower on the day. Granted, the S&P slippage on Thursday amounted to only a few measly points. Would it be churlish to hope it's the start of something really nasty? Bulls should be hoping for nothing less, since the broad averages, especially the Nasdaq, are desperately in need of a rest.  Nitro-fueled by FAANG stocks, the Naz has been climbing very steeply since early March. Corrections have been few and far between, averaging about one 'red' day for every ten 'green'.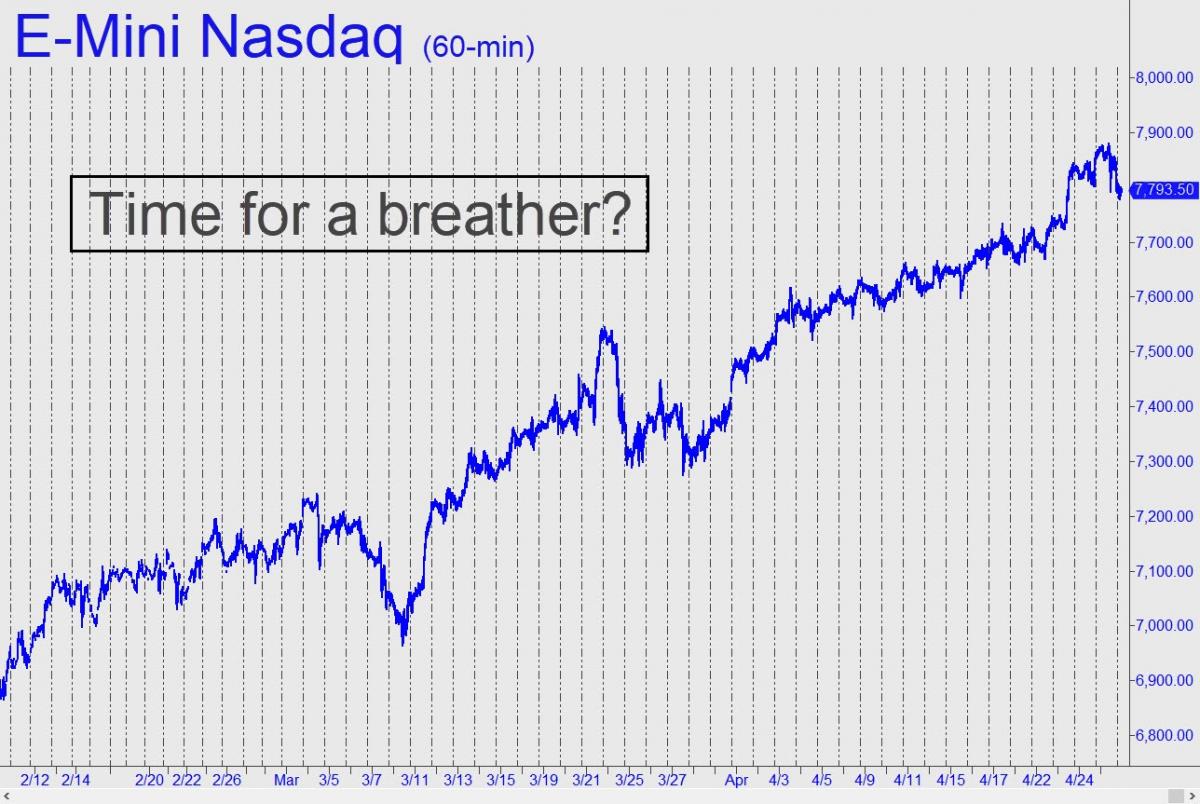 This is extraordinary, but the longer it continues, the more brutal the inevitable shakeout.  We can all smell it coming. Perhaps it has already begun.
Click here for a free two-week trial subscription that will give you access to all paid features and services of Rick's Picks, including daily, actionable trading recommendations and a ringside seat in a 24/7 chat room that draws veteran traders from around the world.
********
More from Silver Phoenix 500